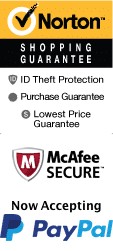 Tampa's Lowry Park Zoo Admission
Looking for a wild and fun adventure in Tampa Bay? Look no further than Tampa's Lowry Park Zoo! As one of the most popular and beloved zoos in the country, this attraction offers a truly unique experience for animal lovers of all ages. With over 1,000 animals spanning more than 200 species, you'll see everything from playful primates to majestic big cats, tropical birds, and more.

Take a leisurely stroll through the beautifully landscaped and thoughtfully designed animal habitats, including the Florida Wildlife Center, Primate World, Asian Gardens, and Wallaroo Station. You'll also have the chance to watch as zookeepers interact with the animals in daily training sessions and educational presentations. Plus, with hands-on encounters and feedings available for certain animals, you'll get up close and personal with creatures that you may never have seen before.

The Tampa's Lowry Park Zoo is an all-day adventure, with plenty to see and explore for visitors of all ages. The zoo is open all year long, with regular operating hours from 9:30 am to 5 pm. Guided tours and additional experiences are available for those looking to delve deeper into the world of zookeeping and animal care. Be sure to bring comfortable walking shoes, sunscreen, and hats, as much of the zoo is outdoors.

In addition to the animal exhibits, the zoo offers a variety of dining options ranging from casual grab-and-go options to full-service restaurants, ensuring that visitors won't go hungry during their visit. Gift shops and souvenir stands are also available on-site, making it easy to bring home a special memento of your trip.

Tampa's Lowry Park Zoo is proud to be one of the only non-profit zoos in the country, with a mission to promote conservation and education about animal welfare. By visiting the zoo, you'll not only be entertained and delighted but also supporting a worthy cause that will help ensure the health and survival of some of the world's most amazing creatures for generations to come.

Whether you're a lifelong animal lover or just looking for a fun family adventure in Tampa Bay, Tampa's Lowry Park Zoo is not to be missed. With exciting exhibits and engaging hands-on activities, this attraction promises to be a highlight of your trip. Don't wait - plan your visit today and make memories that will last a lifetime!
Book Now!