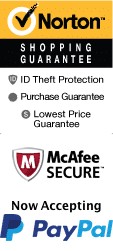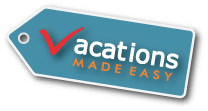 Nashville TN
Classic Music City Attractions
When one thinks of Music City, there are several attractions that immediately come to mind. Some of these classic activities include favorites like the Grand Ole Opry, The General Jackson Showboat Dinner Cruise, and the
Ryman Auditorium
.
Grand Ole Opry House
Some of the most amazing stars have taken the stage at the Grand Ole Opry. This famous venue has been the temporary home of artists such as Johnny Cash, the Charlie Daniels Band, Alan Jackson, and Ricky Skaggs. The venue was founded in 1925 and has since become one of the most beloved cornerstones of country music history. From bluegrass, gospel, folk, Americana and even comedy, there are a wide variety of shows and performances that guests can enjoy.
Ryman Auditorium
Another historic venue in Music City is the Ryman Auditorium. Not only is this known as the very spot where Johnny Cash met June Carter, but this venue has seen some of the most amazing history in the music industry. Though it is best known for its run as the home of the Grand Ole Opry from 1943 - 1974, it has cultivated its own separate reputation for fantastic music, performances, and influence. As well as holding concerts and shows, visitors to the Ryman can take leisurely tours to learn all about the history of the performing center. And if you work up an appetite, make sure to check out Tootsie's Orchid Lounge which is located right behind the venue!
For an amazing time out on the water, embark upon the General Jackson Showboat Dinner Cruise. This historic cruise has provided fun for all ages for years and years. As well as allowing guests to see some of the best sights in the area, they'll be treated to a relaxing excursion on the water and a delicious meal along the way. This paddle wheel boat takes guests to see some of the most stunning landmarks along the Cumberland River and then allows them to enjoy delicious food that will leave them completely satisfied!
Architectural Wonders
As one of the most beautiful cities in the United States, it is no wonder that this city is home to some of the most stunning pieces of architecture. From landmarks to universities and everything in between, those who have a passion for history are sure to have an amazing time exploring these places.
Vanderbilt University
Filled with prestige and wonder, Vanderbilt University is an amazing piece of history. This private research university was founded in 1873 and has paved the way for educational institutions within Davidson County and middle Tennessee. Currently offering many different undergraduate and graduate programs, Vanderbilt remains one of the most coveted secondary education institutions in the entire country.
Parthenon
Located in Centennial Park, the Parthenon is an extravagant wonder to be seen. A full-scale replica of the very building located in Athens, it was built in 1897 and has since been one of the most popular landmarks in the city.
Tennessee Capitol
The Tennessee Capitol building is not only a glorious sight to be seen, but it is the cornerstone of everything governmental that happens in the city. It was established as a National Historic Landmark and designed by William Strickland. Designed in the Greek Revival style, its design is easily recognizable and is a highly sought after attraction.
Fun in Nature
Centennial Park
If you are looking for a wonderful way to spend an afternoon with the entire family, make sure to head to Centennial Park. This urban park is filled with a variety of amazing attractions and can be found just west of downtown. The most iconic attraction found in the park is the Parthenon.
Cumberland River
If you are looking to simply enjoy the finer things that the city has to offer, check out the Cumberland River. Stretching through the city, the river is home to a variety of unique views as well as activities such as the General Jackson which allow guests to get out and experience the area in a new way.
Music City Art & Museums
Frist Center for the Visual Arts
For those who love art, the Frist Center is a must-have activity. This art museum features approximately 24,000 sq ft filled with a variety of exhibitions and displays that are sure to impress. This non-profit center is open seven days a week and features rotating exhibits so there's something new with each visit.
Country music lovers can rejoice with a visit to the famous Country Music Hall of Fame and Museum. This center features plenty of exhibits, artifacts from some of the best artists in the industry, and more. Each year new artists are inducted, so there's always something new to see.
Shopping, Dining & More
Downtown
Downtown is the most popular area of the city as it holds some of the greatest attractions and more. Spend the day visiting places such as the Ryman Auditorium, Parthenon, and
Belle Meade Plantation
. Or, if you're looking to treat yourself, go shopping at local boutiques such as Downtown Antique Mall, Blush Boutique, and Two Old Hippies. Top the day off with a delicious meal from Arnold's Country Kitchen or Tootsie Orchid Lounge.
East
The ever-growing region of is a bustling place to visit while in Music City! From an eclectic vibe to historic landmarks and more. From delicious eats to local breweries and shopping opportunities, this neighborhood is well worth a visit!

Best Western Suites Near Opry...
Days Inn by Wyndham Nashville...
Holiday Inn Express & Suites ...