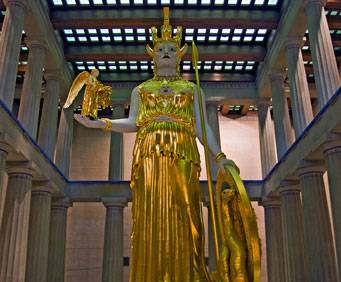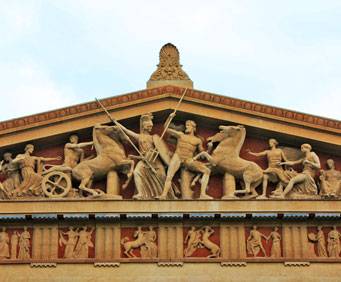 The Parthenon in Nashville, TN
2600 West End Avenue Nashville, TN 37203





(
5.0
)
Based on

1

reviews ↓
The following tours visit Parthenon:
4/13/2020 - 12/31/2020

The Nashville Old Town Trolley Tour is the most spectacular way to experience the city; set out upon this tour to see Music City like you never have before on a family-friendly excursion.
The following tours go by Parthenon:
4/2/2020 - 12/31/2020

View the beautiful city of Nashville like you never have before with the Nashville Night Trolley Tour; this tour transports you around the country-music hot spot while the city lights are sparkling and the night life bustling.
4/2/2020 - 12/31/2020
This brand new city tour from the Grayline highlights some of the most amazing sites and more in the Nashville, TN area. Climb onboard an immaculate double-decker bus for an extremely memorable journey through some of the most popular areas of Music City.
4/2/2020 - 10/31/2020
11/1/2020 - 12/31/2020

Get a taste of all things Nashville with a Discover Nashville motorcoach tour.
Parthenon is a Tour Stop / Pick Up for the following tours:
4/2/2020 - 12/31/2020

Climb onboard a charming trolley venture graced with narration as you navigate the streets of downtown Nashville as you see sites including the Ryman Auditorium, the Country Music Hall of Fame, and the Parthenon, where you can get off and explore at your leisure. Get to know the Nashville area as you see beautiful landmarks with the option to personalize your right where you can get off at any time to get an up close look at certain areas.
Experience a significent portion of Grecian history at Nashville's replication of The Parthenon, created in 1897 as part of the city's annual project.