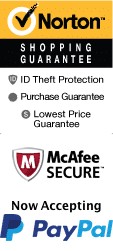 The following tours go by Parthenon:
3/22/2023 - 12/31/2023
This brand new city double decker tour from the Grayline highlights some of the most splendid sites and more in the Nashville, TN area.
3/22/2023 - 12/30/2023
View the beautiful city of Nashville like you never have before with the Nashville Night Trolley Tour; this tour transports you around the country-music hot spot while the city lights are sparkling and the night life bustling.
3/22/2023 - 12/31/2023
Get a tasting of all things Nashville with a Discover Nashville motorcoach tour.
The following tours visit Parthenon:
3/22/2023 - 12/31/2023
The Nashville Old Town Trolley Tour is the most fascinating way to experience the city; set out upon this fully-narrated hop on/hop off trolley tour to see Music City like you never have before on a family-oriented excursion.
Parthenon is a Tour Stop / Pick Up for the following tours:
Experience a significent portion of Grecian history at Nashville's replication of The Parthenon, created in 1897 as part of the city's annual project.
Reviews

Tasha
Nashville, TN
✓
Verified Traveler
This is one of the most amazing works of architecture i've ever seen (and i'm an interior designer!). The parthenon is situated in centennial park, downtown, and houses an art museum. It is an exact replica of the original in greece, so you can see it in all its glory! If you enjoy magnificent architecture, and history, you can't miss this!