The Redneck Comedy Bus Tour
Click for More Information

Exclusive Online Offer: Buy 1 Get 1 Free
(Must purchase in advance online or toll-free at 1-800-987-9852)
2611 McGavock Pike Nashville, TN 37214
1-800-987-9852
Description
The Redneck Comedy Bus Tour Photos (13)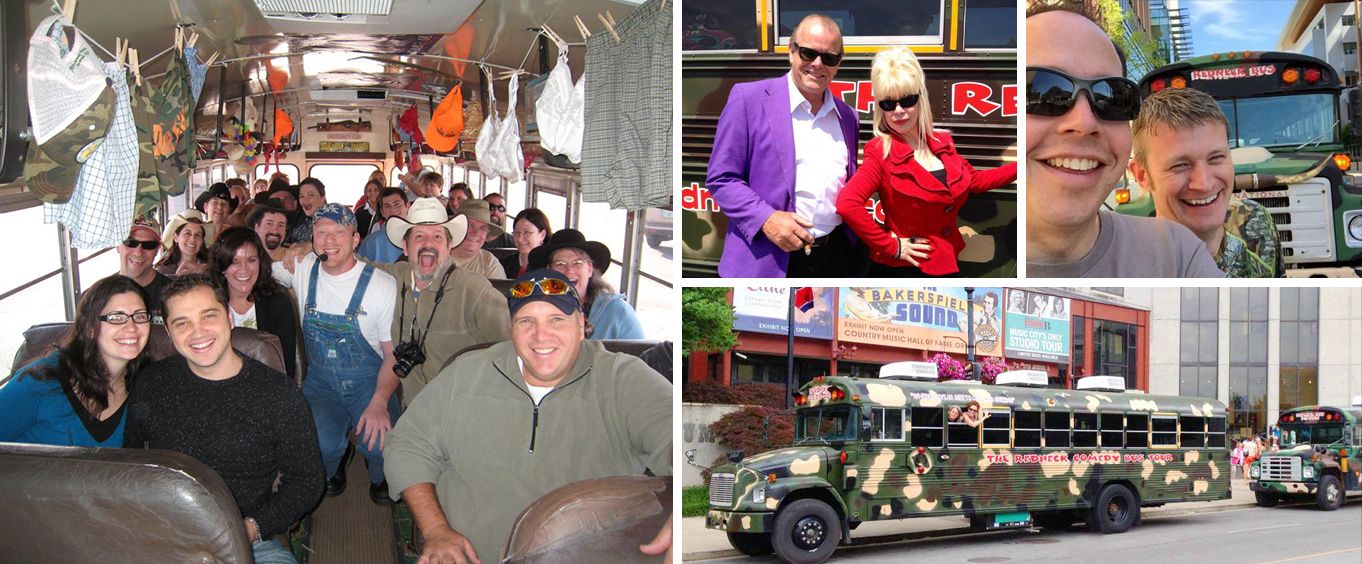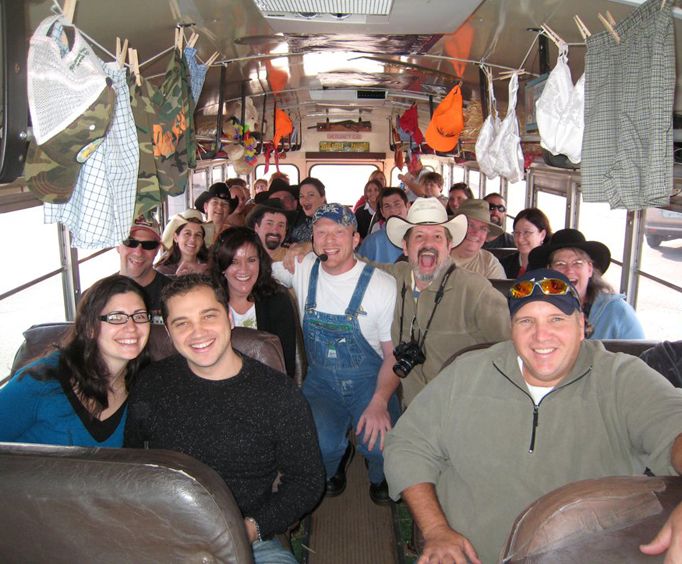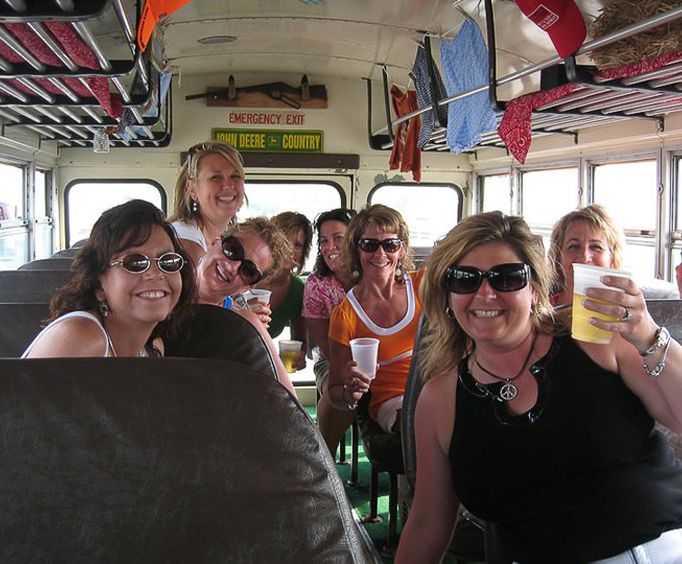 Customer Photos (73)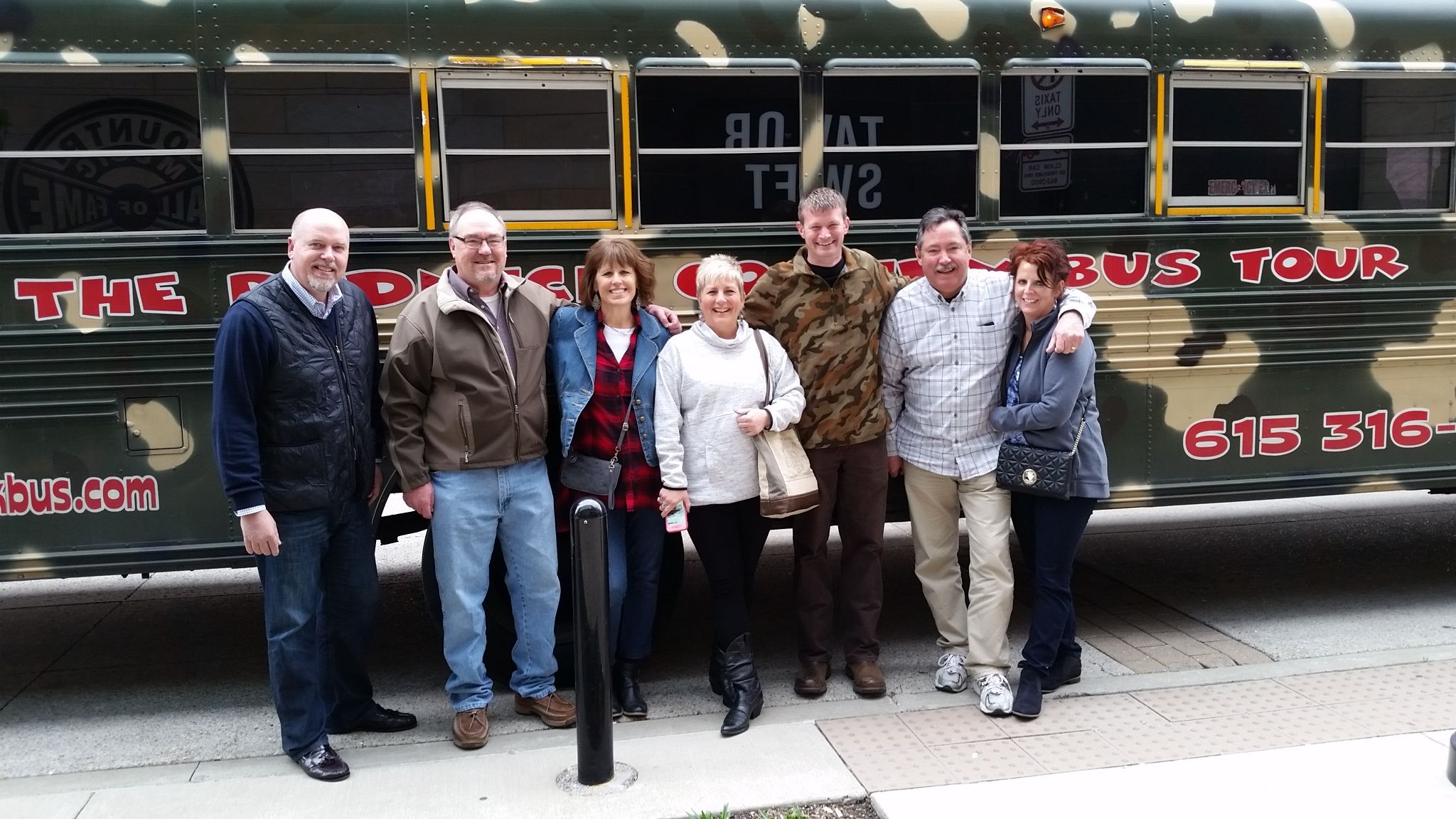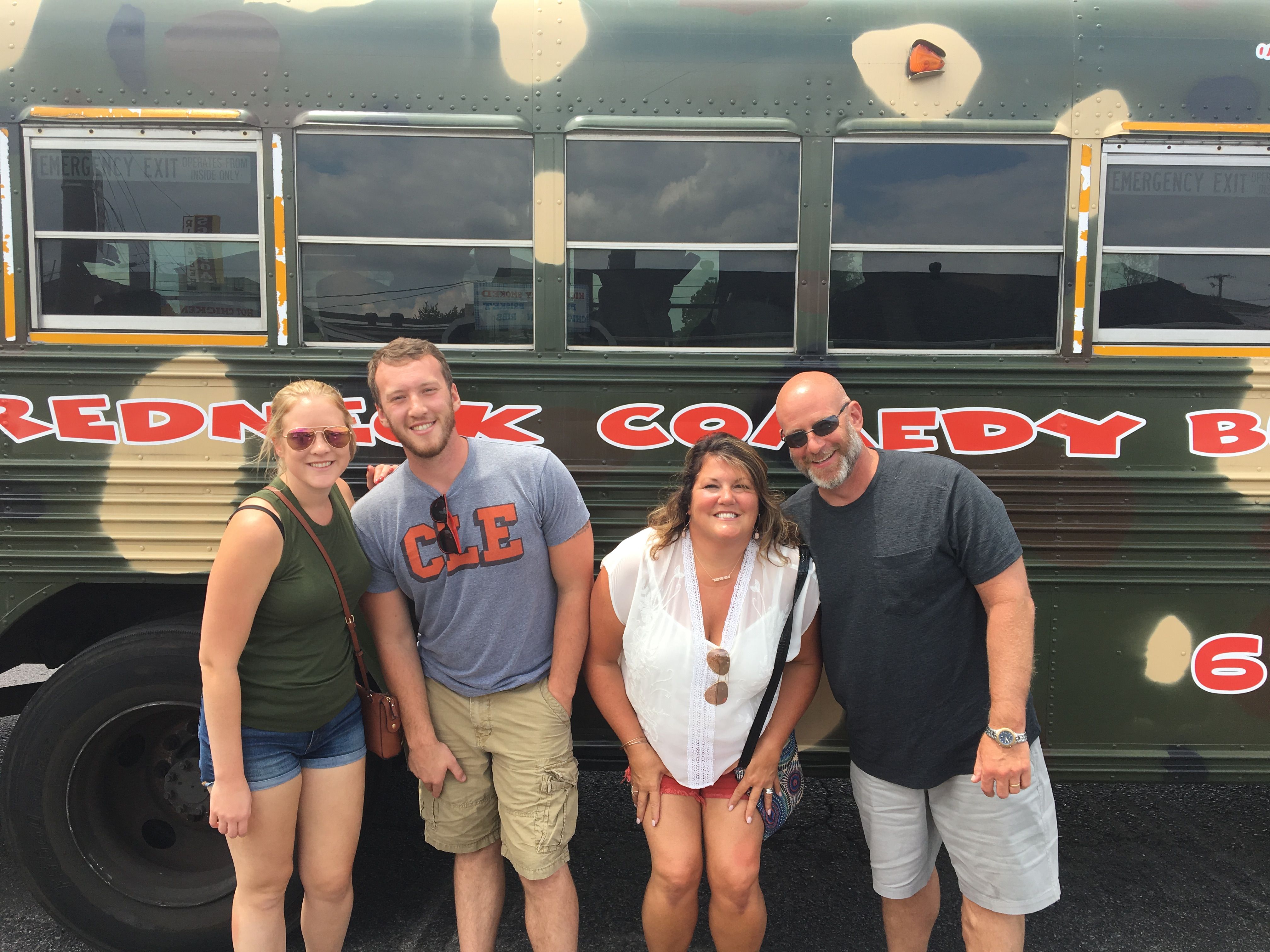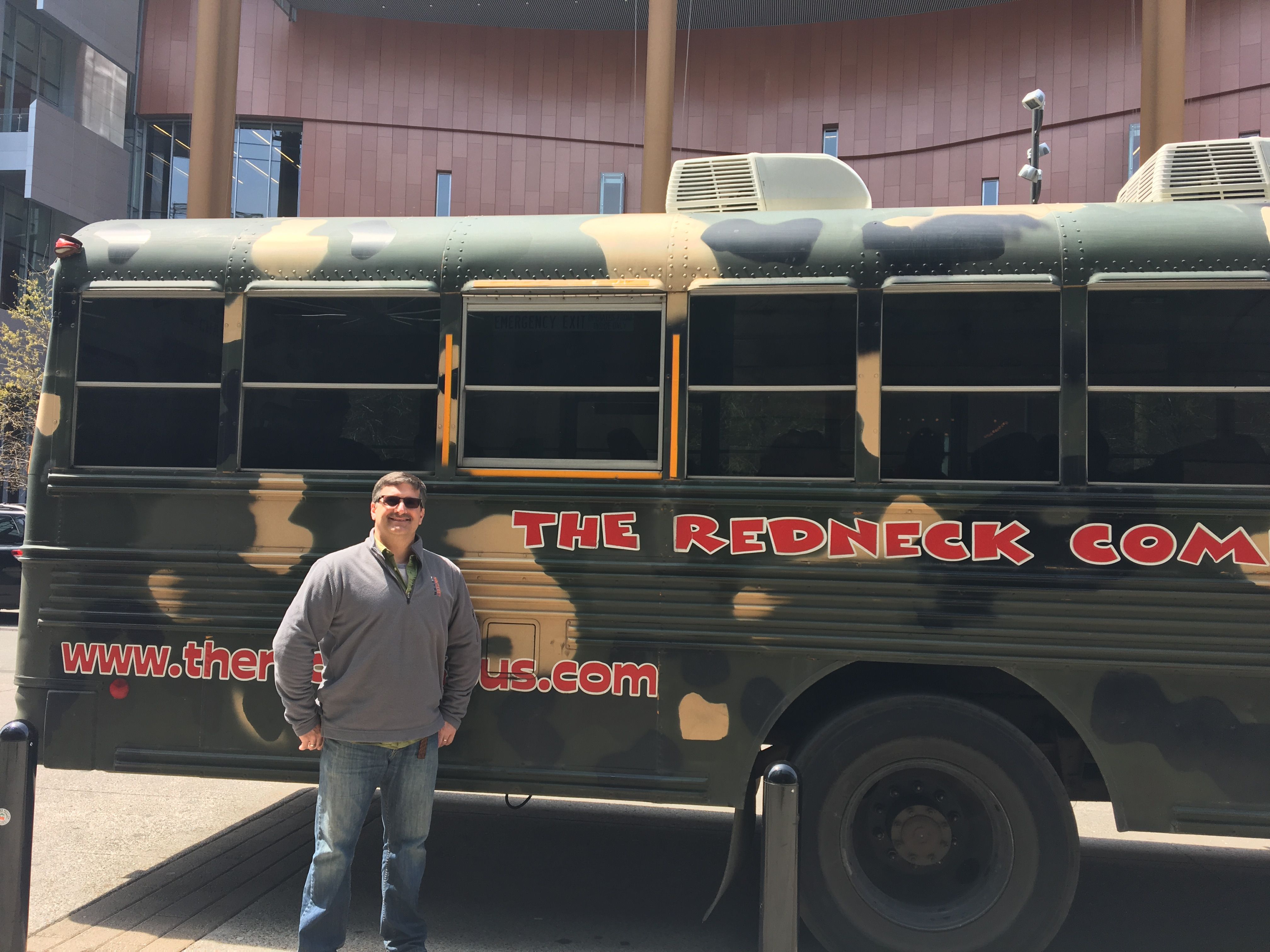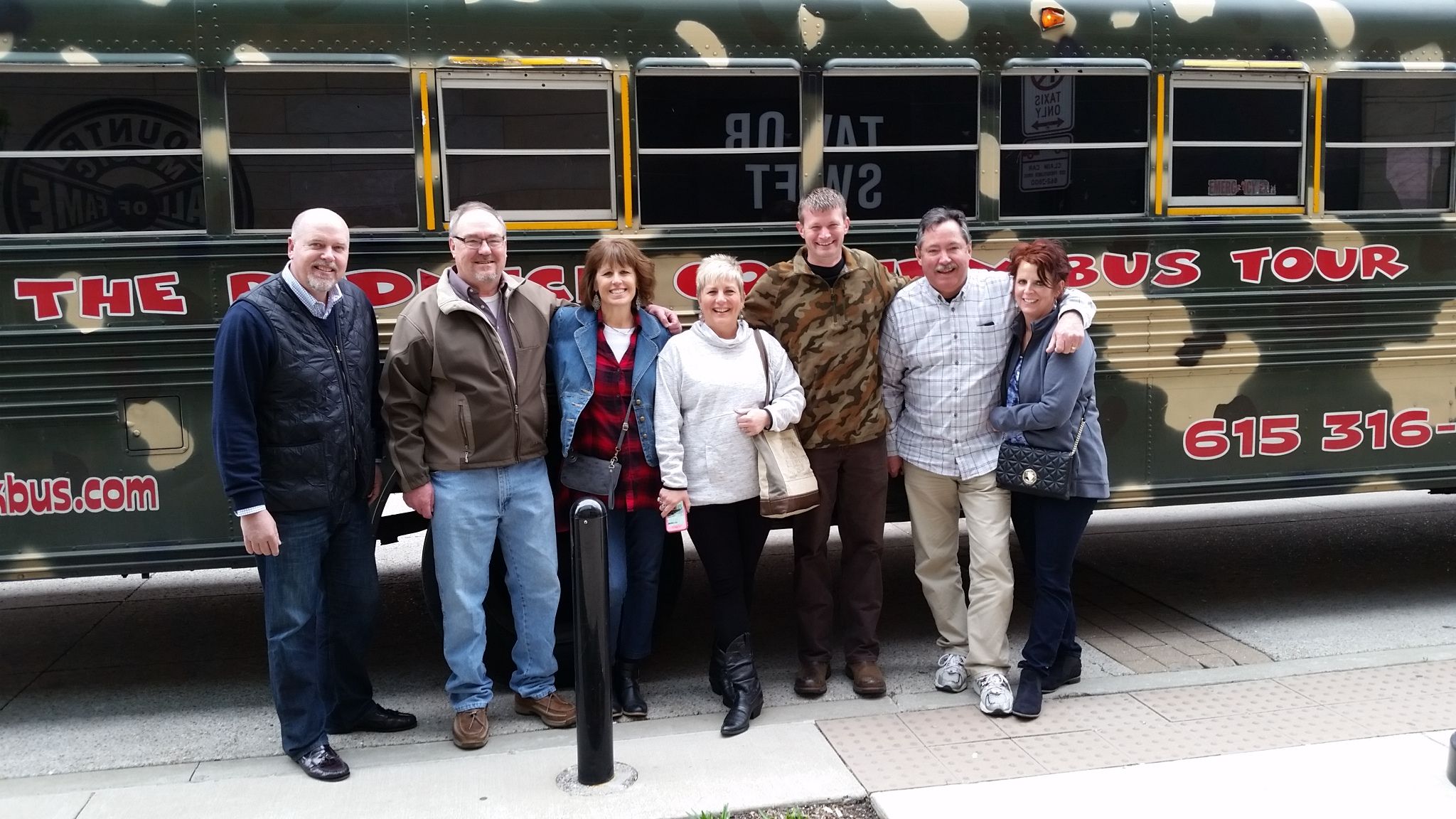 If you're looking for a tour that will show you all of Nashville's most famous and historic sites without being a bore, the Redneck Comedy Bus Tour is for you. This 1.5 - 2 hour tour is filled with plenty of side-splitting humor. You will be guided through the heart of Nashville with the help of an experienced guide and host from the comfort of a climate-controlled tour bus. Guests are welcome to bring their own drink aboard the tour, alcoholic or not, and it is open to all ages though there may be some PG-13 humor throughout the experience. Some of the awesome city sights that you'll see on this Nashville bus tour include the Ryman, Music Row, and the famous Country Music Hall of Fame.
Explore the history of Nashville with unique redneck flair on your downtown Nashville adventure. People have laughed so hard they cried!
The Redneck Comedy Bus Tour is a hilarious way to see the great things that Nashville has to offer, plus it's the only place to get Redneck Certified! Dubbed one of the top things to do in Nashville and one of the top attractions in Nashville, you will definitely enjoy some awesome entertainment and music and drink as you travel along Music City, but some hilarious redneck lingo as well. For a one-of-a-kind journey with one of the unique tours in the country, be sure to hop on the big camo bus with bull horns and don't miss your chance to take the Redneck Comedy Bus Tour. Departures are located at Frugal MacDoogal and Nashville Palace.
Nashville is gorgeous and with a sightseeing trip like this you're bound to have a unique and fun experience that you'll remember years from now. The tour is suggested for kids and kids at heart who are more than 14 years old, although kiddos of all ages are welcome! Nashville bus tours are a funny way to explore Music City and its great attractions. Be sure to embark upon The Redneck Comedy Bus Tour where you'll feel like you're part of the Blue Collar Comedy Tour right in Music City! Bring your pals, bring your family, and have a great time. Book a tour and get your ticket today and enjoy a fun filled trip to Nashville.
Frequently Asked Questions for The Redneck Comedy Bus Tour:
Approximately how long does the The Redneck Comedy Bus Tour last?

11 AM tours are appropriately 2 hours. 2 PM & 4 PM tours are 90 minutes. The Christmas tour lasts approximately 2 hours.

For what ages is the tour appropriate?

Great for all ages.

What type of dress & footwear are recommended?

Comfortable clothing.

Where does the The Redneck Comedy Bus Tour depart from?

11 AM Tours: Nashville Palace 2611 McGavock Pk; 2 PM & 4 PM Tours: Frugal MacDoogal 701 Division St

Is the The Redneck Comedy Bus Tour handicap accessible?

They will help guests board and store the wheelchair on the bus.

What methods of transportation does the The Redneck Comedy Bus Tour use?

Climate-controlled camo bus.
Reviews
4.5 |
379 reviews
Ellen Brannon
TX
✓
Verified Traveler
"It was a great trip."
It was a great trip. The 2 guys who drove and did the tour & comedy, were excellent. Everyone on the bus was very comfortable. Highly recommend as part of anyone's visit. I went on my 1st day, so i could get an idea where things were located, since this was my 1st visit to nashville.

Maureen Stachurski
Baldwinsville , New york
✓
Verified Traveler
"Would definitely do this again"
What a fun experience full of laughter. The tour that they gave in nashville was very informative and also very funny. Would definitely do this again



Elaine Olson
CA
✓
Verified Traveler
"This was one of the best tours I've been on."
I can not say enough about georgette and gil's tour! This was one of the best tours i've been on. Georgette was witty and so so sharp in her presentation and gil was a careful and skilled driver. It i did this tour again i would insist on having this team and wouldn't't take anyone else's. It was brilliant and can't have enough space to write all that was good s our it. Well done georgette and gil?? "bless your hearts!" lol????



Susan Smith
NY
✓
Verified Traveler
"My sister and I laughed so hard, our sides hurt! "
Our experience surpassed any expectations we had for the bus tour. Gill, our bus driver and skeeter our tour guide were fabulous! They are extremely confident and knowledgeable with any and all facts pertaining to nashville. Skeeter along with gill were very amusing. We believe the best part of the tour was learning the redneck language. My sister and i laughed so hard, our sides hurt! We told everyone about the tour. This tour is a must see not only for visitors but everyone. Thank you. Susan smith


Book Now!
Exclusive Online Offer: Buy 1 Get 1 Free