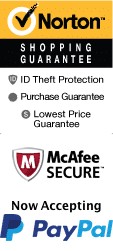 The Redneck Comedy Bus Tour Nashville, TN
Click for More Information

Exclusive Online Offer: Buy 1 Get 1 Free
(Must purchase in advance online or toll-free at 1-800-987-9852)
2408 Music Valley Drive Nashville, TN 37214
1-800-987-9852
Chat Now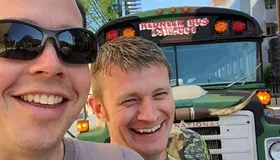 If you're looking for a trip that will show you all of Nashville's most famous and historic sites without being a bore, the Redneck Comedy Tour is for you. This ain't your average bus tour! The 1.5 - 2 hour tour is filled with plenty of side-splitting humor. You will be guided through the heart of Nashville with the help of an experienced guide and host from the comfort of a climate-controlled bus. Some of the awesome city sights that you'll see on this redneck party bus include the Ryman, Music Row, and the famous Country Music Hall of Fame.
Explore the history of Nashville and its historical landmarks with unique redneck flair on your one of these cool bus tours Nashville TN offers. People have laughed so hard they cried!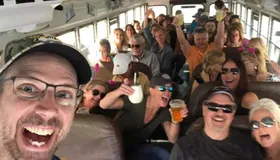 The Redneck Comedy Bus Tour is a hilarious way to see the popular landmarks and amazing things that Nashville has to offer, plus it's the only place to get Redneck Certified! Dubbed one of the top things to do in Nashville and one of the top attractions in Nashville, travelers will enjoy some awesome entertainment and music as you travel along Music City on this Nashville tour bus, but some hilarious redneck lingo as well. For a one-of-a-kind journey with one of the unique tours in the country, be sure to hop on the big camo bus with bull horns, and don't miss your chance to take on this Nashville tour bus.
About Redneck Comedy Bus Tours: Experience the best Nashville Bus Tours!
View Tennessee cities in a brand new way on a hilarious Redneck Comedy Bus Tour. This fun-filled bus tour guide company brings tons of joy with every Redneck Bus Tour they operate. As well as their Redneck Comedy Bus Tour in Nashville, there is a Smoky Mountain bus tour in the Pigeon Forge / Gatlinburg area. Each of these event tours offers some hilarious insight into the history of these cities and allows visitors to have a fun Tennessee adventure as they see the most famous landmarks of each location. Whether you visit Nashville or the Smokies, be sure to set out on a journey filled with lots of laughs with a Redneck Comedy Bus Tour.
The city of Nashville is gorgeous and with a sightseeing trip like this, you're bound to have a unique and fun experience that you'll remember years from now. The tour is suggested for kids and kids at heart who are more than 14 years old, although kiddos of all ages are welcome to join in on the fun! Nashville bus tours are a fun way to explore the Music City and its great attractions and activities. Be sure to embark upon The Redneck Comedy Bus Tour where you'll feel like you're part of the Blue Collar Comedy Tour right in Music City! Bring your pals, bring your family, and have a great time.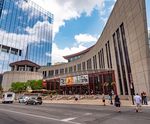 Pass By
Country Music Hall of Fame
If you love music, the Country Music Hall of Fame and Museum is the place to be. This museum is dedicated to all of the great stars that brought country music to the forefront of Nashville. This museum is dedicated to these performers and their legacies, and guests can find an amazing array of artifacts and interesting displays dedicated to those who have made music history. The Hall of Fame is an honor to be inducted into, and only the best of the best in country music are honored here. For a great look into musical history, be sure to give this museum a visit during your Nashville vacation.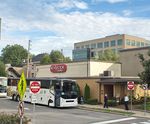 Pass By
Music Row in Nashville, TN
Music Row is one of the most iconic places in Nashville. Here, guests will be able to enjoy a variety of landmarks and fun places. Titled Music Row for its amazing influence on the music industry, this district in Nashville is home to the hottest recording studios, music venues, and more. Get a look at music's history when you travel through this remarkable place, and be sure to explore it more on your getaway.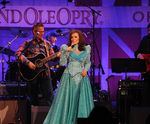 Pass By
The Ryman Auditorium in Nashville, TN
During this tour, guests will also pass by the Ryman Auditorium. As one of the most historical venues in all of Nashville, the Ryman has seen some of the greatest country music stars within its revered halls. Of course, it has a vast history to explore as well. The Ryman was the first site of the famous Grand Ole Opry show, so guests can learn all about Nashville's history when passing by.
Get your ticket today and enjoy a fun-filled trip to Nashville. When you're not discovering the 'real purdy scenery' on the camouflage school bus with Redneck Bus Tours, be sure to check out other hot attraction options in Music City. Whether you visit a famous performance venue like the Opry or peruse a museum dedicated to your favorite country star, there are many fun things to discover.
What To Expect:
1

Arrival

Experience Nashville in a brand new way! Arrive on time at the meeting point detailed on your voucher. There is free parking behind the Nashville Palace nearby. Once you meet the bus and driver, present your ticket and you will be able to board the bus. Find a seat and get ready for the fun!

2

The Bus Ride

This hilarious and fun ride lasts approximately 90 minutes or 2 hours depending on the selection. As you ride, you'll be able to see some great Nashville landmarks, and enjoy the hilarity of the redneck-themed comedy. Keep your eyes peeled for iconic landmarks like the Ryman Auditorium, Music Row, and the Country Music Hall of Fame. The best part, though, is the side-splitting comedy that will have you in stitches. Your funny guides know all the ins-and-outs of Nashville and bring some redneck jokes that the entire family will appreciate. Plus, this is the most unique and entertaining way to see Music City!

3

Departure

The bus will take you back to the meeting point where you will be able to disembark the bus, mingle with the drivers, and snap photos before heading out with an amazing array of new memories to enjoy!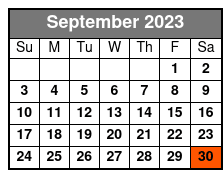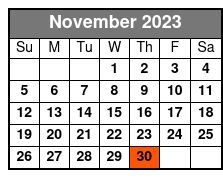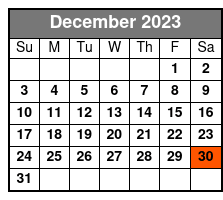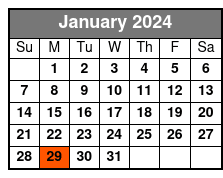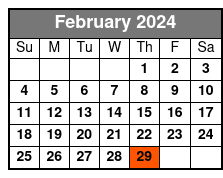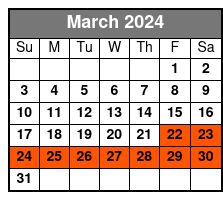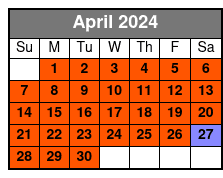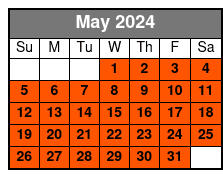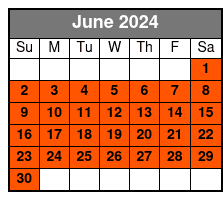 Options:
Redneck Comedy Bus Tour
Available 9/28/2023 until 6/30/2024 View Detailed Schedule
Take a unique ride around Nashville. This 1.5 - 2 hour trip is a blast, allowing guests to enjoy side-splitting humor and see some of Nashville's greatest landmarks. Sights include the Ryman Auditorium, Music Row, and the Country Music Hall of Fame.
Reviews

Susan Smith
Rensselaer, NY
✓
Verified Traveler
"My sister and I laughed so hard, our sides hurt! "
Our experience surpassed any expectations we had for the bus tour. Gill, our bus driver and skeeter our tour guide were fabulous! They are extremely confident and knowledgeable with any and all facts pertaining to nashville. Skeeter along with gill were very amusing. We believe the best part of the tour was learning the redneck language. My sister and i laughed so hard, our sides hurt! We told everyone about the tour. This tour is a must see not only for visitors but everyone. Thank you. Susan smith
Elaine Olson
Pleasanton, CA
✓
Verified Traveler
"This was one of the best tours I've been on."
I can not say enough about georgette and gil's tour! This was one of the best tours i've been on. Georgette was witty and so so sharp in her presentation and gil was a careful and skilled driver. It i did this tour again i would insist on having this team and wouldn't't take anyone else's. It was brilliant and can't have enough space to write all that was good s our it. Well done georgette and gil?? "bless your hearts!" lol????

Maureen Stachurski
Baldwinsville , New york
✓
Verified Traveler
"Would definitely do this again"
What a fun experience full of laughter. The tour that they gave in nashville was very informative and also very funny. Would definitely do this again

Ellen Brannon
Texarkana, TX
✓
Verified Traveler
It was a great trip. The 2 guys who drove and did the tour & comedy, were excellent. Everyone on the bus was very comfortable. Highly recommend as part of anyone's visit. I went on my 1st day, so i could get an idea where things were located, since this was my 1st visit to nashville.
Frequently Asked Questions for The Redneck Comedy Bus Tour Nashville, TN:
Approximately how long does it last?

11 AM tours are appropriately 2 hours. 2 PM & 4 PM tours are 90 minutes. The Christmas tour lasts approximately 2 hours.

For what ages is it appropriate?

Great for all ages.

What type of dress & footwear are recommended?

Comfortable clothing.

Is it handicap accessible?

They will help guests board and store the wheelchair on the bus.

What methods of transportation is used?

Climate-controlled camo bus.
Book Now!

Exclusive Online Offer: Buy 1 Get 1 Free