Nashville TN Comedy Tours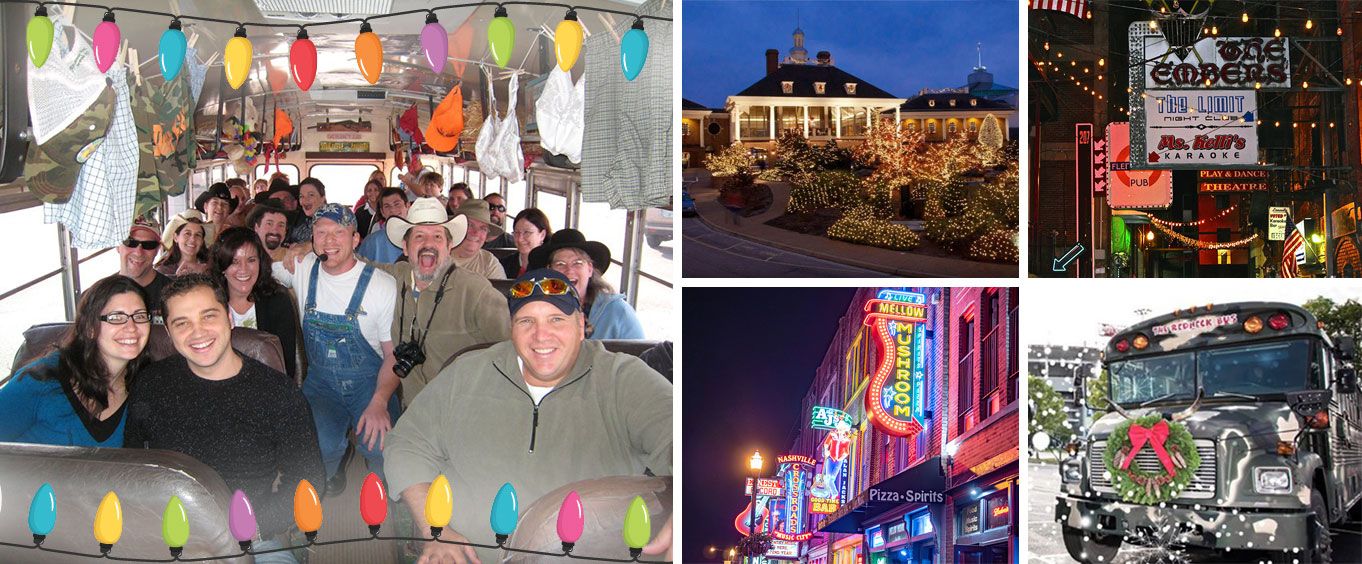 into one, embark upon one of the comedy tours that are held in Nashville, TN. You're bound to have an amazing time learning about the city while having a hilarious adventure across town.
Exclusive Online Offer: Buy 1 Get 1 Free
Click for More Information





The Redneck Comedy Bus Tour is the perfect way for you and your friends or family to enjoy a fun ride through out Nashville. You will be able to have a fun time learning about the history of Nashville with the guide that is assigned to your bus. The guide is guaranteed to make this tour fun, humorous and enjoyable for you and your friends. This comedy tour offers a humorous way to learn about the different historic facts that Nashville has. Nashville is a beautiful place that has amazing scenery and buildings to look at. You will enjoy going through the downtown Nashville while you explore the building and historic sites that it has. This sightseeing bus tour will help you and your close ones make memories that you will treasure for a lifetime. You will be able to relax and get a good laugh on this tour!
Available 313 days between Dec 14 & Nov 30
Dec 18
11:00 AM
2:00 PM
6:30 PM
Dec 19
11:00 AM
2:00 PM
6:30 PM
Dec 20
11:00 AM
2:00 PM
6:30 PM
Dec 23
N/A
Sold Out
Dec 24
N/A
Sold Out
Dec 25
N/A
Sold Out
Dec 28
11:00 AM
2:00 PM
5:00 PM
8:00 PM
Dec 31
N/A
Sold Out
Jan 01
N/A
Sold Out
>
Enjoy a hilarious experience with this unforgettable comedy tour. You will be able to see the best of Music City landmarks while hearing hilarious commentary. This Christmas adventure is sure to be an amazing time with its two hours of sightseeing fun. See the gorgeous city of Nashville, TN aglow with thousands of sparkling Christmas lights. The tour takes guests through downtown Nashville where they will be able to enjoy side splitting comedy while seeing some awesome sights such as the Ryman Auditorium, Country Music Hall of Fame and Museum, Music Row, and many more! Do not miss out on this awesome experience!
Pricing and schedule are currently unavailable.