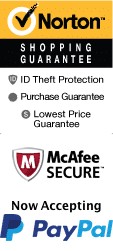 The New Nashville City Double Decker Bus Tour
108 1st Ave S Nashville, TN 37201
1-800-987-9852
Chat Now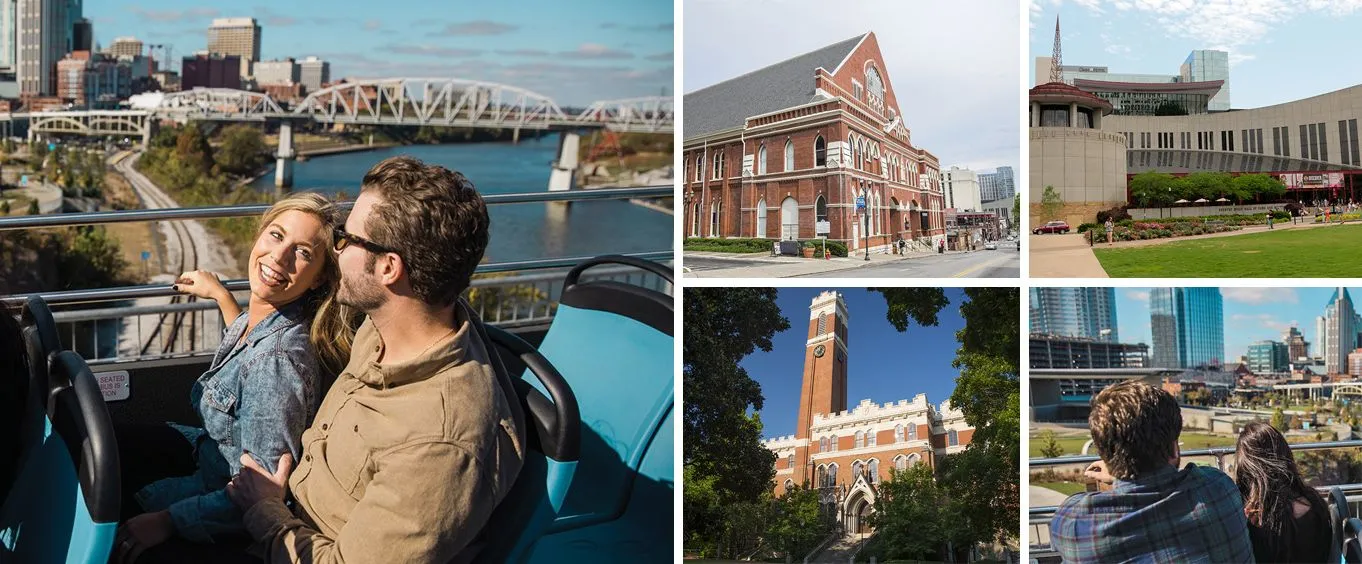 The brand new city double decker tour Nashville from the Grayline highlights some of the most splendid sites and more in the Nashville, TN area. Climb on board and ride an immaculate double-decker bus for an extremely memorable journey through some of the most illustrious areas of Music City. The New Nashville Double Decker Bus tour in its entirety goes on for about one hour and showcases over 100 points of interest along the way. If you want to experience the best attractions in the city, this is a fantastic opportunity to do so.
The Nashville city tour also includes a fully-narrated commentary from your friendly tour guide that entertains during the route. This allows guests to not only have a sightseeing experience but also to truly learn about the area in an enjoyable way. The tour is led by informative driver guides who are not only locals but are fun and provide a unique atmosphere and energy along the way. During this Nashville tour, you will learn something new and leave with a refreshed outlook on the metro area of Music City.
Along the way, you will be able to see some of Nashville's best attractions, architectural landmarks, and tons of other enchanting views on this Nashville tour bus.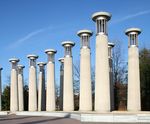 Pass By
Bicentennial Capitol Mall State Park
This downtown Nashville urban park is a wonder to be seen. The park is located nearby the Tennessee State Capitol building and has been a popular landmark since its opening in 1996. It was originally created to honor the 200th anniversary of Tennessee's statehood. The park is comprised of 19 acres and features stunning design elements that pique interest and curiosity in all who visit.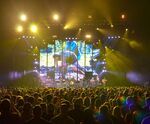 Pass By
Bridgestone Arena in Nashville, TN
You'll find all of the hottest concerts, shows, and more at the Bridgestone Arena. As well as housing different performances throughout the year, this arena is also the permanent home of the Nashville Predators, a hockey team. Whether you love basketball, music, or a show, there's something for everyone.

Pass By
Frist Center for the Visual Arts
For those who love art, the Frist Center for Visual Arts in Nashville, TN is a unique sight. Throughout the year, there are is a wide variety of exhibits and displays that call the museum home. Since its opening in 2001, it has served the art community with fun exhibitions, workshops, and more.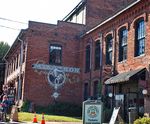 Pass By
Marathon Village in Nashville, TN
As one of the most interesting retail areas in Nashville, Marathon Village is a must-see attraction. Housed in historic buildings from the early 1900s, Marathon Village now offers local art, wares, food, and more. There are plenty of restaurants, clubs, and local business that will keep all ages entertained during their visit.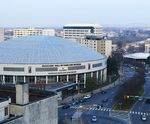 Pass By
Musicians Hall of Fame and Museum
The Musicians Hall of Fame and Museum in Nashville, TN is one of the most popular places that music lovers visit in the area. The MHOF honors all sorts of musicians - from rock and pop to classic Nashville country. There are a variety of inductees, and you can learn about each one at this historic Music City landmark.

Pass By
Nelson's Green Brier Distillery in Nashville, TN
If you are a fan of beers and brews, Nelson's Green Brier Distillery is sure to be an interesting sight in Music City. The distillery creates a variety of drinks including whiskey, bourbon, and beer. It is one of the most historic breweries in Nashville as it began in 1850. If you have the opportunity to go inside, the distillery offers tours and tastings.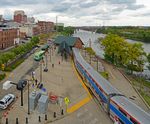 Pass By
Riverfront Train Station
This rail system in Nashville is a hub for transportation as well as simply being a beautiful piece of architecture. It is located in Downtown Nashville and was constructed in 2004. It is a unique look into local transportation endeavors that you cannot get anywhere else.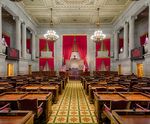 Pass By
Tennessee State Capitol Building
The Tennessee State Capitol Building is the cornerstone of the Tennessee state government. Inside these walls, the legislative General Assembly establishes laws and rules for the area. As well as that, the building is on the National Register of Historic Landmarks and is one of the more unique state capitol buildings in the country, being only one of 11 others that do not have a dome on it.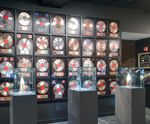 Pass By
Johnny Cash Museum
As one of the most legendary country music artists in history, Johnny Cash is honored through the Johnny Cash Museum. Dedicated to the life and works of this great artist, the museum features the largest collection of Cash artifacts and memorabilia, so if you are a country music fan, this is the place to go.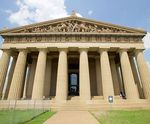 Located in Centennial Park, the Parthenon of Nashville is a stunning example of Music City architecture. This building is a full-scale replica of the Greek wonder and features beautiful statues and artwork for all to enjoy. It also acts as an art museum, so make sure to give it a more in-depth visit on your vacation.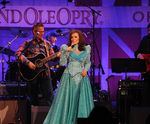 Pass By
The Ryman Auditorium in Nashville, TN
As one of the most popular music venues in the country, the Ryman Auditorium is such a pivotal part of Nashville history. There is constantly a wide variety of shows and concerts to attend at the Ryman, as well as Christmas shows and even the Grand Ole Opry shows at the auditorium.

Pass By
Vanderbilt University
As one of the most famous educational institutions in the country, Vanderbilt holds a little piece of Nashville history within its walls. As well as being completed with beautiful architecture, it houses some of the most groundbreaking research and academic programs.
With so many different sights to see, the entire family can have a blast seeing and learning about some of the coolest Music City attractions on this guided tour. Do not miss out on this sightseeing tour to truly get a grasp on what makes Nashville great. Grab your ticket today!
When you are finished exploring on your double decker bus Nashville, be sure to visit other attractions in Music City. Visitors can implore to embark upon historic tours, visit places like Music Row, enjoy walking tours, or take to attractions such as the Country Music Hall of Fame and Museum at their leisure. Combine all of it with a hotel or resort booking for the best time in Nashville!
Reviews

Melanie Barnes
Morecambe, Lancashire
✓
Verified Traveler

Belinda Murray
Bennett,
✓
Verified Traveler
This was by far the better tour we took while in nashville! The tour guide was great!

Jill Herrera
Urbandale, IA
✓
Verified Traveler
We learned a lot about the city, and got ideas of what to do next.
Jaquelin Lindo
Henderson, TN
✓
Verified Traveler
I live in nashville,my girlfriend came from cincinnati to celebrate her birthday.I planned a few places to go.The african american museum of music a must place to visit.Then we did the city bus tour.There is so much to see and learn,highly recommend.
Frequently Asked Questions for The New Nashville City Double Decker Bus Tour:
Approximately how long does The New Nashville City Tour last?

It is approximately 1 hour.

For what ages is the tour appropriate?

Great for all ages.

Where does The New Nashville City Tour depart from?

102 1st Ave S Nashville , TN 37201; there is plenty of paid parking nearby.

Is photography / video recording allowed on The New Nashville City Tour?

Yes.

Is The New Nashville City Tour handicap accessible?

Yes.
Book Now!