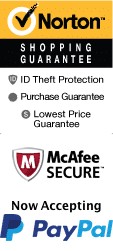 Opry House Backstage Grand Ole Opry Tour
2804 Opryland Drive Nashville , TN 37214
1-800-987-9852
Chat Now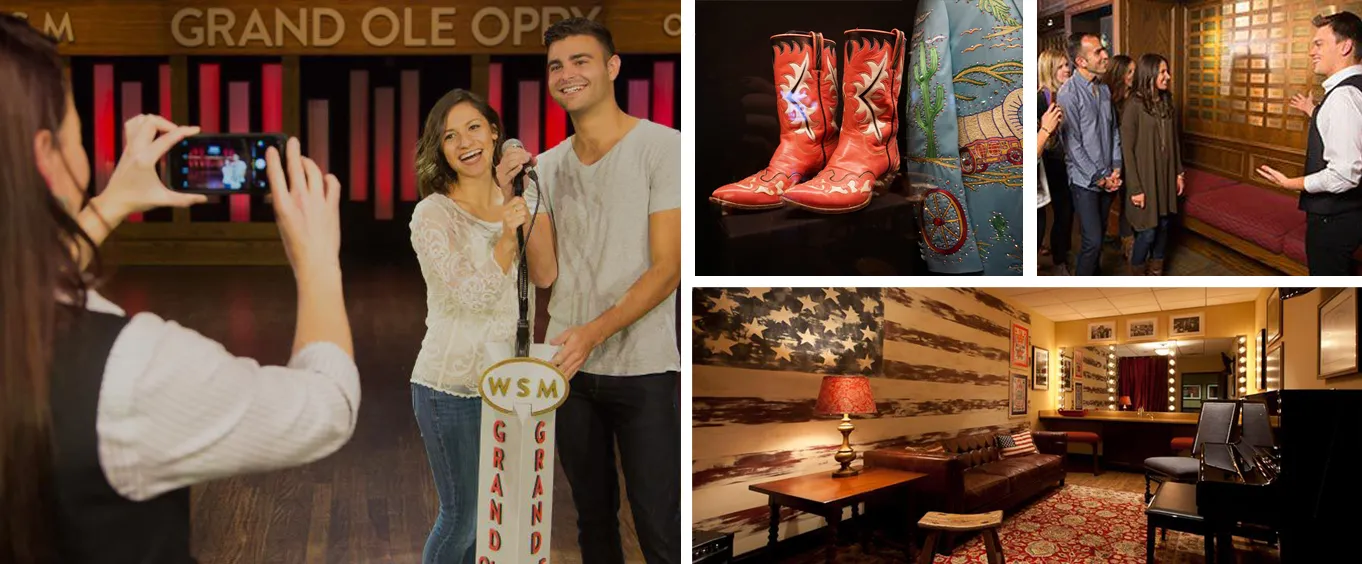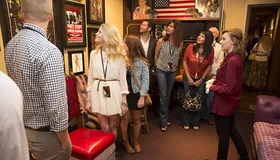 The Opry House behind-the-scenes tour takes you behind the scenes of the most legendary venue in country music in the US and gives you an all-access pass to an incredible time. This most recognized symbol of country music is a landmark country music hall and has been home to hundreds of country performers, including legendary icons of the genre.
Tour the Opry House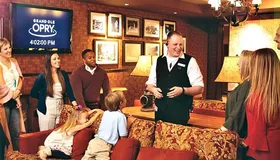 This tour does give visitors the chance to go behind the scenes and learn the real, amazing history of this iconic structure. The tour is guided via video by CMA Male Vocalist of the Year Blake Shelton. The Opry House was built in 1974, though the radio show that began the phenomenon got its start back in the early 1950s. The show was one of the first to display the talents of budding artists such as Elvis Presley and served to enhance the image of country music throughout the nation.
The Opry House dates back more than 30 years, though the original radio show has a much longer history, dating back to the 1950s. The original radio show was partly responsible for the skyrocketing career of Elvis Presley and has helped to grow the recognition of country music as a worldwide phenomenon. Taking the Opry House Backstage Tour gives you an in-depth look at country music history, where the greatest superstars have performed, and much more. There is no better way to experience country music in such an immersive manner. The Opry House Backstage Tour takes guests back into this amazing history, showing them firsthand where their favorite stars stood, dressed, rehearsed, laughed, and performed. Fans will also enjoy a look at what happens behind the scenes during performances, showing them how the magic is accomplished and the staggering number of people required to make a show a hit. A Backstage Tour of the Grand Ole Opry House is an excellent way to begin a fun-filled family vacation in Nashville, Tennessee. The city is an amazing experience, and the Opry House is one of those 'must see' stops that any fan of country music will find enthralling.
About the Grand Ole Opry Tours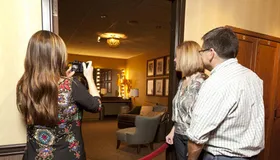 This Grand Ole Opry backstage tour includes a variety of unforgettable events to help you truly experience country music and this famous venue like never before. On these exciting Grand Ole Opry tours, you will be able to do the following:
Enjoy a Grand Ole Opry tour guided by videos, priceless archival footage, and an immersive film with hosts like music stars Garth Brooks and Trisha Yearwood.

See the Opry stage and then head backstage to visit Grand Ole Opry Dressing Rooms where your favorite stars have gotten ready to hit the stage.

Hear stories about legends like Minnie Pearl and Carrie Underwood.

See exclusive Opry photos and see the famed wooden circle.

See the Artist Entrance and step through the entryway that country music's superstars did before performing at the Opry.

See Studio A, a live television studio that held the show, Hee Haw.
Enjoy some of the finest country music history with a guided tour through the finest venue in all of Music City. Experience a daytime tour or a VIP tour to get a better insight into the Opry show and all of its influence on today's modern industry. Your Grand Ole Opry ticket gets you a fun experience that you will not soon forget, so book your Opryland ventures today! After your Opry experience, be sure to check out other notable downtown Nashville ventures, including the actual Grand Ole Opry show, Opryland Resort, Country Music Hall of Fame and Museum, and the historic Ryman Auditorium. Whether you take a tour, visit a honky tonk, or catch an up-and-coming star make their Opry debut, each guest is bound to have an amazing time experiencing Nashville and its influence on country music. opryland tours
Reviews

Sheena Savage
Helensburgh, Argyll And Bute
✓
Verified Traveler
Excellent. Gave us a sense of what happens before the show. Loved it.

May Hollingsworth
Parkhill, Ontario
✓
Verified Traveler
"It was an amazing experience"
It was an amazing experience, enjoyed hearing about the history and seeing the things they had to show us. Not to mention standing on the stage seeing with the stars see was pretty awesome!!? It was a great way to spend our 15th wedding anniversary!!!!

Steven Crutcher
Blackfoot , Idaho
✓
Verified Traveler
"Opry experience was outstanding"
During the tour, some of the stars passed by on their way out. They sined autographs and allow several people to take pictures. The whole opry experience was outstanding.

Gigi

✓
Verified Traveler
"This is a chance to walk the walk some of the greatest musicians of all time have"
This is a chance to walk the walk some of the greatest musicians of all time have! A great value for a museum of this caliber...We loved it!
Frequently Asked Questions for Opry House Backstage Grand Ole Opry Tour:
Approximately how long could a customer plan to spend at Opry House Backstage Tour?

The tour lasts approximately 1 hour.

What amenities are available?

There is a gift shop and eateries onsite.

Is Opry House Backstage Tour handicap accessible?

Yes.

Is photography & video recording allowed?

No.

For what ages is Opry House Backstage Tour appropriate?

Great for all ages.

Is parking available at Opry House Backstage Tour?

General admission parking is approximately $10
Book Now!