Nashville TN Behind-the-Scenes Tours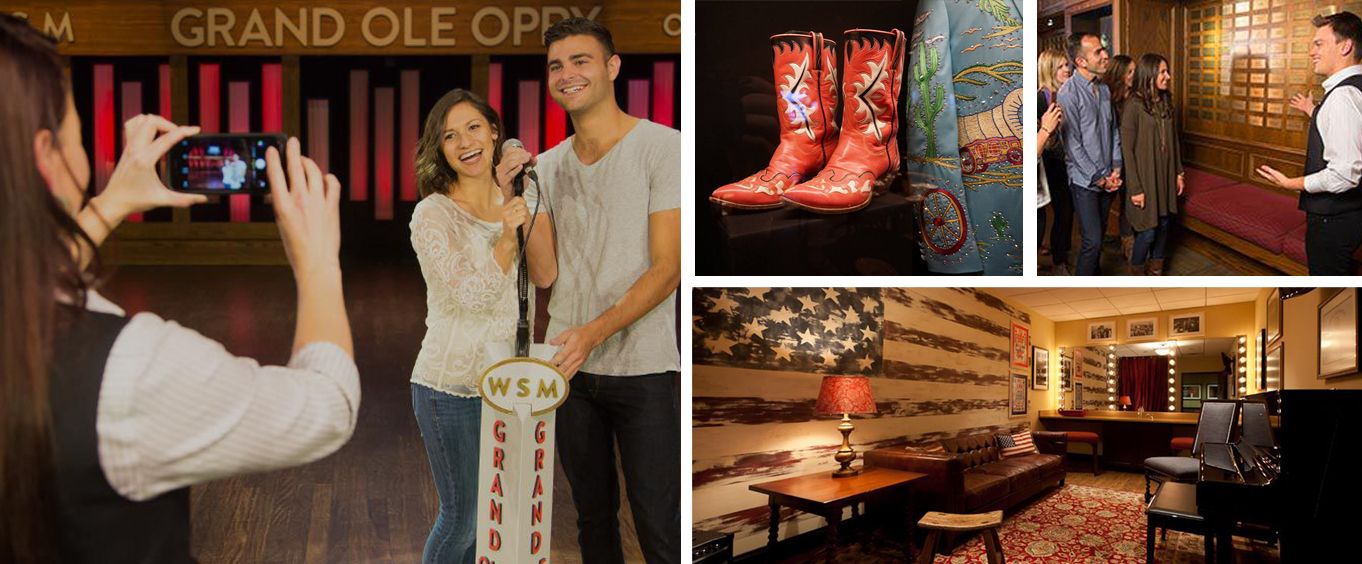 Nashville Behind-the-Scenes Tours
You will cherish this first-hand experience of legendary Music City as you are guided through the Behind-the-Scenes Tour at Nashville's Opry House where musical geniuses through the decades prepped to deliver their awesome sounds to packed audiences! This behind-the-scenes tour gives you an in-depth look at country music history, where the greatest stars have performed and much more. There is no better way to experience country music in such an immersive manner. Whether you love country music or if you just want to experience history, this tour is great for you. The city is an amazing experience, and the Opry House is one of those "must-see" stops that any fan of country music will find enthralling.
Available 139 days between Feb 1 & Oct 31
Feb 02
N/A
Sold Out
Feb 03
N/A
Sold Out
Feb 05
N/A
Sold Out
Feb 06
N/A
Sold Out
Feb 09
N/A
Sold Out
Feb 10
N/A
Sold Out
Feb 12
N/A
Sold Out
Feb 13
N/A
Sold Out
Feb 15
N/A
Sold Out
Feb 16
N/A
Sold Out
Feb 17
N/A
Sold Out
Feb 19
N/A
Sold Out
Feb 20
N/A
Sold Out
>
The Backstage Nashville behind-the-scenes tour is something that you could do to have a good time in this city and hear all the great music that people are making in bars, studios, and houses all over the capitol of country music. Nashville, TN is known as Music City for good reason. Some of the most prolific performers and country music artists have gotten their start here. During this unique performance, guests will enjoy being able to see new and upcoming artists in the industry. Discover new stars and enjoy an amazing evening of music during this amazing Backstage Nashville Tour!
Available 37 days between Jan 18 & Jun 27
Jan 19
N/A
Sold Out
Jan 20
N/A
Sold Out
Jan 21
N/A
Sold Out
Jan 22
N/A
Sold Out
Jan 23
N/A
Sold Out
Jan 24
N/A
Sold Out
Jan 26
N/A
Sold Out
Jan 27
N/A
Sold Out
Jan 28
N/A
Sold Out
Jan 29
N/A
Sold Out
Jan 30
N/A
Sold Out
Jan 31
N/A
Sold Out
Feb 02
N/A
Sold Out
Feb 04
N/A
Sold Out
Feb 05
N/A
Sold Out
Feb 06
N/A
Sold Out
>

By Date: