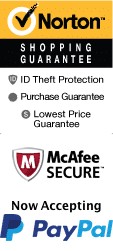 Gaylord Opryland Hotel
2800 Opryland Drive Nashville, TN 37214
1-800-987-9852
Chat Now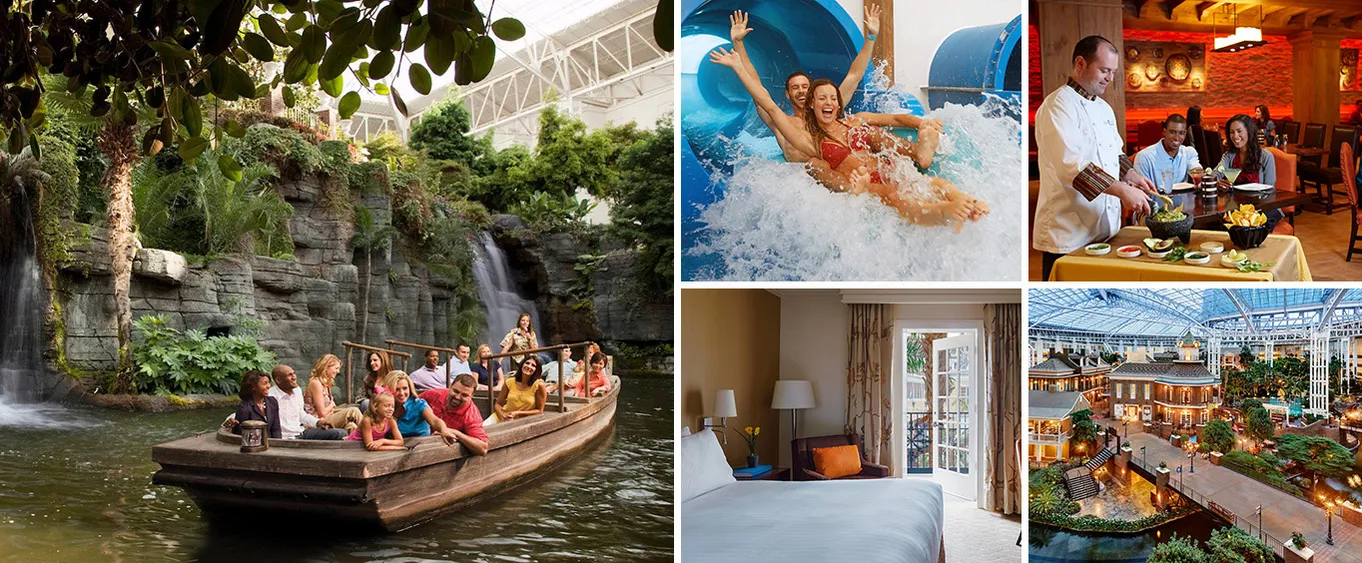 Related Lodging by Category:
Attractions At Gaylord Opryland Hotel:
The Gaylord Opryland Hotel in Nashville, Tennessee is one of the most beloved places to stay. The Opryland hotel is a beautiful, sprawling place filled with wonderful amenities. There are two seasonal outdoor pools, the Cascades and the Magnolia, and an Indoor heated pool, the Relache. Towels are provided at each pool and the Cascades has a kiddie pool. The Gaylord Opryland also has full spa, whirlpool, and sauna so you can enjoy a relaxing and soothing treatment for a romantic getaway. For an enjoyable time outside lies the Grand Ole Opry less than a mile away for a wonderful night of great music.
Browse Opryland Hotel Packages and More: Visit the Gaylord Opryland hotel and browse Opry Land hotel rooms.
Guests who visit these gracious, plantation-like accommodations are in for a luxury stay in the Music City. There are not only beautiful rooms but much more as well. In the hotel's heart is a multiroom delta atrium which is an indoor jungle filled with plants, trees, and other foliage including fascinating indoor river features. The guest rooms are beautiful and spacious. Each room includes access to high-speed internet, refrigerator, microwave, and free coffee and tea. There is a TV which has free local access and pay per view movies and games. Some of the rooms face the beautiful atrium for great scenery to enjoy while relaxing in your room.
Restaurants and Cafes You have your pick of a variety of restaurants and eating places, with various tastes such as American, Italian, Mexican, and Southern. There are three cafes such as the Cocoa Bean with fresh bakery and pastry items, the Conservatory Cafe serving Starbucks drinks as well as breakfast, sandwiches, wraps, salads, and desserts, and the Cascades American Cafe which is surrounded by soothing waterfalls and serves modern takes on classic American dishes. There are American restaurants such as the Delta Marketplace for grab-and-go drinks and snacks, Stax with one-of-a-kind burgers and sandwiches, Old Hickory Steakhouse featuring signature steaks, artisan cheeses, and a delicious wine list. The Italian restaurants include the Ravello for a great Italian dinner inspired by the coastal city of Ravello and the Paisano's Pizzario & Vino for a casual restaurant that serves Tuscan-style pizza and pasta. The Wasabi's Sushi has Japanese-style sushi and a wide selection of sake and beer with koi swimming nearby and soothing waterfalls. There are multiple places for a drink such as the Fuse Sports Bar, Jack Daniel's, Findley's Pub, The Falls Bar & Lounge, and the Conservatory Wine Bar. For a great dessert the Bravo Gelato and the Delta Delight Frozen Yogurt provides a cold treat during your stay.
About Relache SpaThe Gaylord Opryland will soothe your muscles and help you relax with a European-inspired spa in the 20,000-square-foot facility. The spa has tons of services, treatments, and amenities such as body scrub, couple's massage, facials, fitness counseling, lap pool, makeup services, massages, therapy baths, body wraps, eye treatments, lip treatments, manicures/pedicures, steam room, waxing, and the spa even offers kids services during your relaxing spa treatment. The spa is the perfect way to unwind and help you and your significant other enjoy a romantic vacation to Nashville.
SoundWaves WaterparkFor amazing fun, the Soundwaves Waterpark features both indoor and outdoor elements. Comprised of four acres of fun, this upscale water attraction offers tons of fun activities. Just a few of these attractions include a three-level indoor water adventure decorated with live plants and atriums with a gorgeous sunroof, indoor activities such as the Stage Dive body slides, Rapid Remix raft ride, Up Tempo Rapids River, a lazy river, a lagoon pool, and tons of equipment designed for the kiddos. The outdoor aspect of the water park is fantastic too. Here, guests can conquer the Bass Drop open-flume slide, relax in the Tidal Track Wave Pool, or race each other on the Rock'N Racer four-lane slide. Of course, if you work up an appetite you can grab a bite to eat with two outdoor food trucks or Decibels - an awesome restaurant offering both indoor and outdoor seating.
About the PoolsThe two seasonal outdoor pools feature tons of lounge chairs to enjoy a great tan in the sun, as well as lots of swimming room in the crystal clear water! The outdoor pools provide a great way to cool off during the summer heat and the kiddie pool at the Cascades includes small slides, sprayers, and even a bucket on top that fills up and splashes all the swimmers below! The indoor pool has beautiful foliate and lounge chairs to relax poolside, the room has beautiful windows for great light to enter the room and the pool has a section to swim and a section to practice swimming laps for a great exercise!
Guests will also be able to visit the Gaylord Opryland convention center for a variety of workshops throughout the year. Equally, the Opryland hotel gardens are some of the most stunning features of the hotel. Visit the indoor gardens of the Delta Atrium and explore every inch of square feet of this immaculate resort.
Within three miles of the Gaylord is Opry Mills, a large mall with a movie theater and various stores and restaurants such as the Rainforest Cafe, Panda Express, Chuy's, and more. It is located less than a mile from the General Jackson Showboat, and Bass Pro Shops. It is a very short drive from the heart of Nashville where shops, restaurants, and entertainment abound for a relaxing stay in this beautiful city filled with fun for the whole family. With so much to see and do. you will enjoy every second of your stay on your next Nashville getaway! Of course, while you are visiting the downtown Nashville area, be sure to visit notable attractions such as the Grand Ole Opry House and its Grand Ole Opry show, a famous production among country music lovers. Visitors will also be close to the Nashville International Airport, the Cumberland River, Orpyland Convention Center, Ryman Auditorium, Opry Mills Mall, and the Gen Jackson Showboat boat ride, making it the perfect selection just based on its location. The indoor river and stunning gardens are just the icing on the cake.
Reviews

Hugh Bickford
Loveland, Colorado
✓
Verified Traveler
What an experience! Everyone needs to stay at the gaylord at least once. Spectacular atrium and restaurants. Convenient shuttle, comfortable rooms, walk to the grand ole opry. Just wonderful. Everything taken care of by vacations made easy.

Irene Chrest
Sheridan, Montana
✓
Verified Traveler
"The stay was magnificent."
The stay was magnificent. Everyone was courteous. Shops were very nice and items well selected. The scenery was relaxing, the staff always friendly and eager to provide service. Rooms clean and amenities good. I would suggest having postcards advertising the interior or stationery in the room. The postcards in the gift shops did not illustrate the colors or the beauty of the atriums.

John Parlow
St Louis, MO
✓
Verified Traveler
You did a great job for us and you quickly, in a fair and professional way, resolved a problem that arose. Thanks

DEBBIE REECE
North Augusta, SC
✓
Verified Traveler
Everyone should experience this visit at least one time.
Location Highlights
The Gaylord is prime for dining with Cascades American Cafe, Fuse Sports Bar, Findleys, Olde Hickory Steakhouse, Ravello, Stax, and many more. If you missed something while packing for Nashville like your fanny pack, the littles favorite stuffed frog, or your Cetaphil Daily Face Wash, find it at Delta Necessities which is a convenience store and gift shop located inside the Gaylord Opryland Hotel Complex. Take a trip to Sunny Gs for buying for the kiddos in your life, whether they're fans of tees or plush unicorns. Visitors like staying at Gaylord Opryland Hotel because it has easy access to the Grand Ole Opry where you can see your favorite artists like Alabama, Alison Krauss, Barbara Mandrell, Carly Pearce, Dailey and Vincent, Filmore, Glen Campbell, and Earls of Leicester.
Book Now!