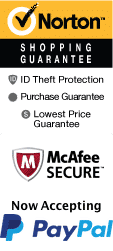 YOUR PEACE OF MIND IS OUR TOP PRIORITY
Should you need to cancel at any time, you have up to 48 hours from your vacation start date to do so for a 100% future travel credit.
General Jackson Showboat Nashville Lunch & Dinner Cruises

2812 Opryland Nashville, TN 37214
1-800-987-9852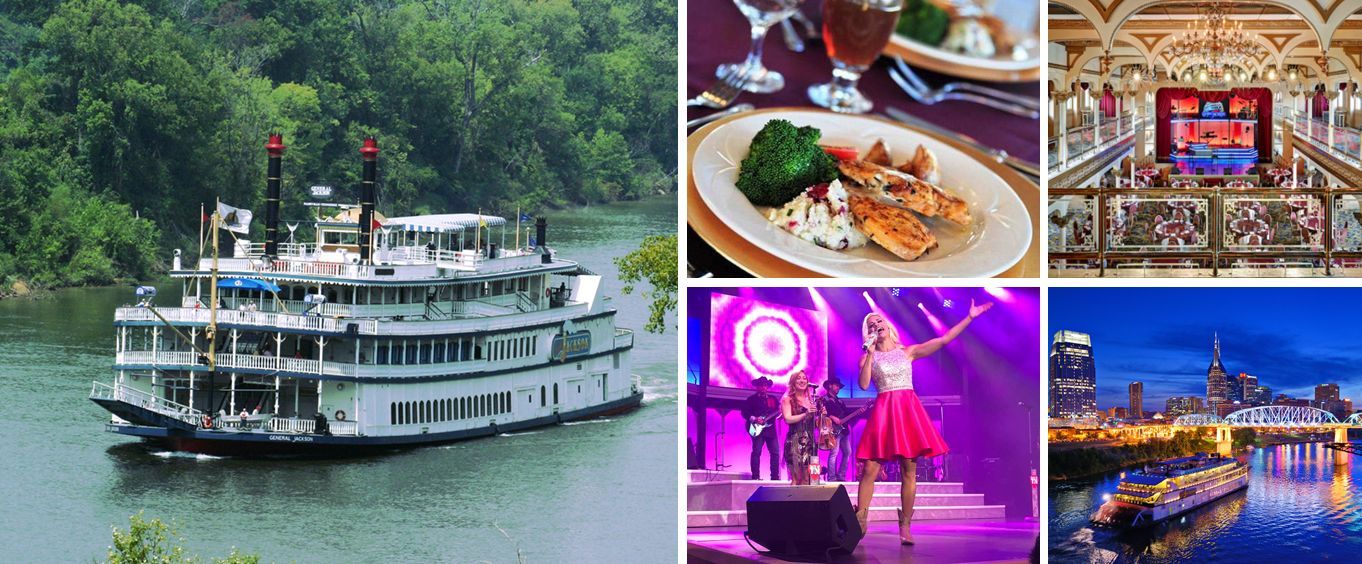 Description
General Jackson Showboat Nashville Lunch & Dinner Cruises Photos (14)




Customer Photos (323)




A General Jackson Showboat Lunch & Dinner Cruise provide an amazing adventure to those visiting Nashville, TN . This famous cruise ship takes guests to view the beautiful Cumberland River to see the waterside of downtown Nashville and its gorgeous hotels, and enjoy a relaxing cruise and delicious dinner. Whether you are celebrating a date night, birthday, or just want to get in some sightseeing during your Music City vacation, it is a must-have addition to your itinerary.
The Cumberland River is a gorgeous and historic waterway winding throughout Nashville. On whichever trip you choose, you will be able to see some of the most glorious sights in Nashville from a unique perspective. The paddle wheel is equipped with amazing ways to see everything, including a balcony and outside decks which allow for beautiful panoramic views of the towering skyscrapers and sparkling lights of the city. During warmer months, you may capture sight of local wildlife as well such as fish and birds. Soak in the fresh air and the unforgettable Nashville skyline scenery on this cruise tour, and don't forget to bring your camera to snap a few pictures along the way!
About the Showboat
The General Jackson is one of the largest showboat cruises in the country and its dock is found on the Cumberland River. Having launched its cruises in 1985, it has provided quality entertainment, live music, and fun to visitors for more than three decades. Thousands of people have enjoyed this famous attraction, which is famous for its stately design and special event cruises, drawing in thousands of travelers every year to view its entertainment options. The boat itself has a lot of stunning features, with a length of 274 feet and a towering height of 55 feet, massive decks, and stunning views.
The boat can carry up to 1,037 passengers and 135 crew at a time during max capacity. It also features one of the largest paddle wheel boats that is 36 feet long and 24 feet in diameter. Just the paddle wheel weighs 36,000 pounds! This massive boat has a total weight of 1,489 tons. It travels at an average speed of approximately 5 - 8 miles per hour. The boat is comprised of four decks, which hold features such as the Heritage Hall, a gift shop, the Victorian Theater with a sit down dining area and comfortable seating, balconies, and tons of outside viewing opportunities. If you are wanting to enjoy a completely unique experience, make sure to board this fantastic General Jackson riverboat. Additionally, the beautiful General Jackson Showboat is wheelchair accessible and gives a neat way to explore the Nashville downtown area.
The stunning Nashville landscape views aren't the only great thing about a ride on this beloved vessel. As you take a relaxing trip along Nashville's Cumberland River, you can enjoy live orchestra entertainment. Chill out on the main deck and enjoy all of the General Jackson Showboat Nashville views. This massive showboat is home to fantastic shows to entertain and delight guests of all ages. These shows take place at the center of the boat in the amazing Victorian Theater. This theater boasts two stories and balcony views for an unforgettable experience. A different band plays on each cruise, so there is always something new and fun going on.
About Taste of Tennessee
This show is featured on the midday cruise. The Taste of Tennessee is a fantastic musical journey which allows guests to experience some of their favorite songs in a memorable way while enjoying a traditional southern meal. Each song and genre pay homage to the extensive musical influence that Tennessee has had on the country. During the first part of this production, guests can toe-tap along with bluegrass music featuring favorites such as 'Fox on the Run' and 'Orange Blossom Special'. Other genres that are displayed include contemporary and traditional country, Memphis R&B and blues, and of course a tribute to the one and only Elvis Presley. The performers are extremely talented and energetic, creating an explosive performance full of awesome live music and fun for all ages.
About Music City Nights
The Music City Nights Show takes place on the evening cruises. This show displays the most amazing genres and stylings that Nashville has had a hand in creating. Sing along with some of your favorites from genres like country music, blues, rockabilly, southern rock, and soul music. The show pays homage to the shows that made Tennessee famous such as the Grand Ole Opry and the dive bars at Honky Tonk Row. Not only does the show allow guests to hear some amazing music, but they also put on an unforgettable production. The show utilizes state-of-the-art sound, beautiful costumes, a live band alongside six rising music stars, choreography, and musical arrangements that will have you in awe. It lasts approximately one hour and also includes a delicious meal.
With tons of viewing space, these themed cruises offer amazing shows, a good time, mouth-watering food, and an energy that is totally unparalleled by any other boat adventure in the South, these are experiences that you do not want to miss out on. Be sure to climb aboard and enjoy live entertainment and downtown sightseeing the next time you visit Music City by booking your General Jackson Showboat tickets today. Whether you want to take an hour cruise, lunch cruise, evening buffet dinner, or just want to get out and see Nashville Tennessee on the river, these cruises offer amazing opportunities for adventures. Be sure to book your hotel lodging to the Gaylord Opryland Resort, go shopping at the Opry Mills Mall, visit the Country Music Hall of Fame and Museum or get tickets to see the Grand Ole Opry. Regardless of what you do, you're bound to have a blast on your trip to Nashville! Be sure to book a great Nashville hotel in the area.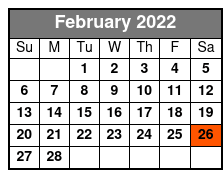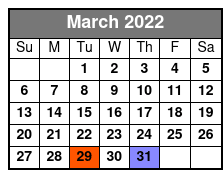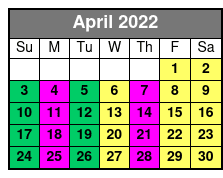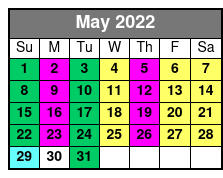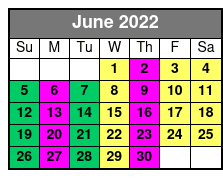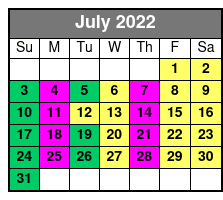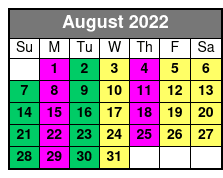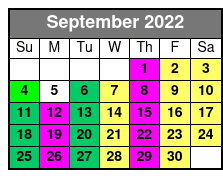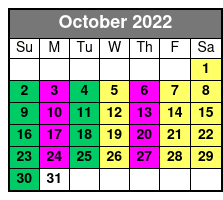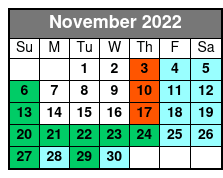 General Jackson Showboat New Years Eve Cruise
Available on 12/31/2022
Climb aboard the General Jackson and ring in the New Year during its New Years Eve Cruise. This fun venture includes live music and more. Starring the Perry Danos Band, you will be entertained by a variety of music spanning genres like soul, pop, rock, and jazz music. It's the perfect musical way to ring in the new year!

General Jackson Showboat Midday Lunch Cruise
Available 3/11 until 11/13
Take this 2.5 hour trip for an afternoon of entertainment along with a delicious buffet lunch! Enjoy the amazing music during the Taste of Tennessee show while cruising along the Cumberland River and tasting a mouth-watering Southern-style buffet prepared by the boat's very own sous chef.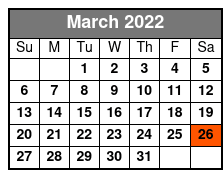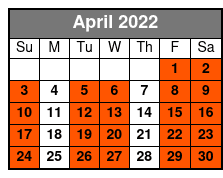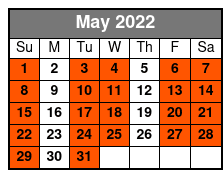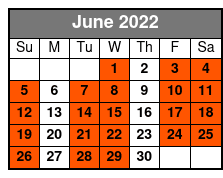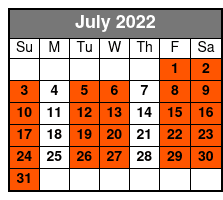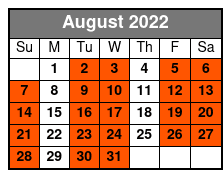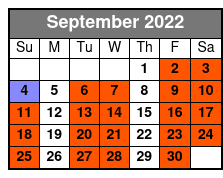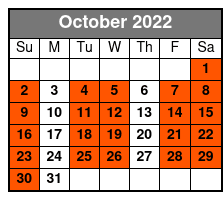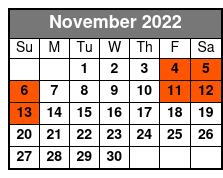 General Jackson Showboat Evening Christmas Dinner Cruise
Available 11/17 until 12/23
Enjoy a fantastic evening during the holidays. With some festive cheer, you'll be able to have an amazing evening upon this Christmas scenic dinner cruise!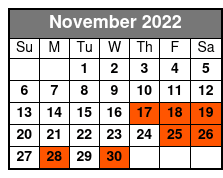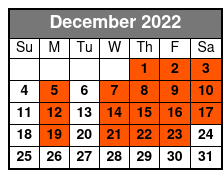 General Jackson Showboat Midday Christmas Lunch Cruise
Available 11/18 until 12/25
Celebrate the holidays in style with a ride along the Cumberland River and a mouthwatering holiday-themed lunch.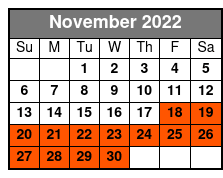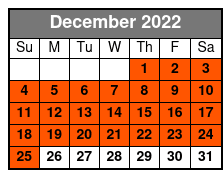 General Jackson Showboat Evening Dinner Cruise
Available 2/19 until 12/29
This three-hour option allows you to spend the evening in the Victorian Dinner Theatre while enjoying a delicious dinner. Sail along the Cumberland River under the Tennessee night sky, and after your fabulous dinner, you can sit back and enjoy the live production, Music City Nights.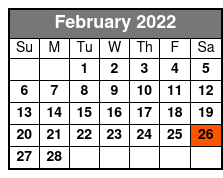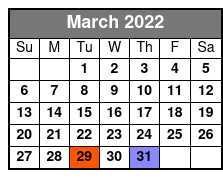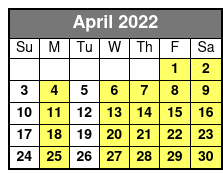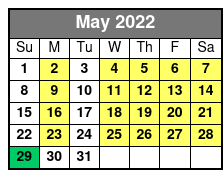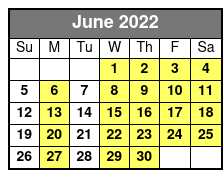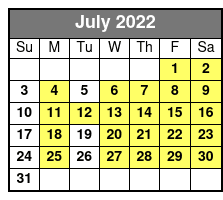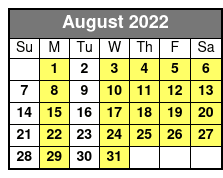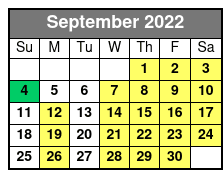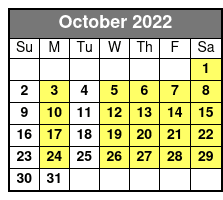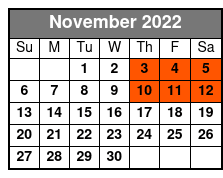 Reviews

Heather Roark
NJ
✓
Verified Traveler





"This was an amazing event to go to"
This was an amazing event to go to. The food was delicious and the show was absolutely out of this world. I definitely suggest sitting through the entire show before roaming the boat since you have plenty of time after the show's done. The singers are very polite and let you take pictures with them at the end and then they have an amazing second show up on the top of the boat afterwards that is comical and fun. Definitely recommend doing this.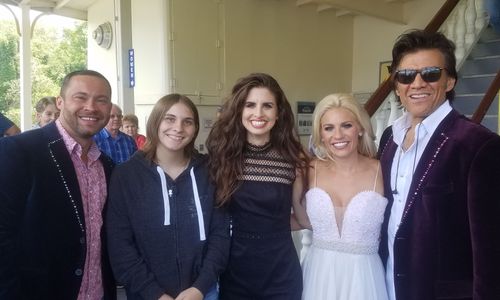 Lori Rowell
MS
✓
Verified Traveler





"The show was fabulous."
The show was fabulous. The service was amazing. And the food was ok. Not sure what i was expecting, but i didn't't leave hungry. It was a bit crowded in the dining room so my advice is to go to the restroom and get your drinks before you get seated. The servers will get your drinks for you if you'd like. The stage was small but the cast used it well. Not boring at all.
Tip: Enjoy!!!




Betty Inmon
Ohio
✓
Verified Traveler





"Would recommend this experience to all and hope that it will become your family tradition."
The general jackson cruise at christmas has been a family tradition for the last several years. We are hoping to be there again this year. I love to see the glow on my daughter's face when we board the boat. We have never left the boat without the christmas love and full bellies from the show. The food is always wonderful and my two grandsons are always ready to eat. Would recommend this experience to all and hope that it will become your family tradition.

Barbara LaBare
MD
✓
Verified Traveler





"This was the best by far."
This was the best by far. We were seated at table #2 which was right by the corner of the stage. We got to see the entire show without anyone being in front of us and it was great. The entertainment was great and the dinner was fantastic. This was a special trip for my nephew who has been in a wheel chair since birth. He is now 42 years old and this was his first visit to tennessee. I wanted to do something special for him while we were there since his parents gave him the trip as a christmas present. I could not have asked for a better time nor could he. It was a surprise up until 10 minutes before we pulled into the parking lot. He had no clue what we were doing. So from the mongeau and labare family, thank you for making that day special for him.
Frequently Asked Questions for General Jackson Showboat Nashville Lunch & Dinner Cruises:
What type of parking do you have?

Parking is free.

Approximately how long are the cruises?

The entire experience is approximately 2.5 hours long.

How many decks or levels are there aboard the boat?

The boat has four decks.

What lake or river does the boat cruise on?

The boat sails on the Cumberland River.

How many passengers does the boat hold?

The boat holds 1,037 passengers along with 135 crew members.

What is the dress code?

Casual dress for all cruises. Shirts and shoes are required to be worn at all times. No halter top or bathing suit tops are allowed.

What is the policy in case of inclement weather?

The boat makes an effort to always sail even during weather-related instances in which the boat may be delayed.

Does General Jackson Showboat Nashville Lunch & Dinner Cruises feature a bar?

Yes, there is a full-service bar on deck for all your favorite alcoholic drinks.

Are alcoholic beverages served at General Jackson Showboat Nashville Lunch & Dinner Cruises?

Yes, there is a full-service bar.

Is the boat air-conditioned?

Yes, the interior of the boat is air conditioned.
General Jackson Showboat Nashville Lunch & Dinner Cruises Schedule
| | |
| --- | --- |
| Date / Day | Available Times |
| | |
| | |
| | |
Book Now!