YOUR PEACE OF MIND IS OUR TOP PRIORITY
Should you need to cancel at any time, you have up to 48 hours from your vacation start date to do so for a 100% future travel credit.
Nashville TN Attractions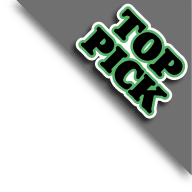 The General Jackson Showboat Lunch & Dinner Cruises offer several different cruising options to sail the beautiful Cumberland River aboard a paddlewheel riverboat and admire the attractions of Nashville and central Tennessee.
Available 303 days between Now & Dec 31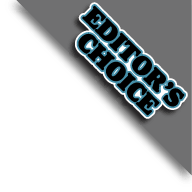 The Country Music Hall of Fame and Museum attraction showcases the history of country music from its beginnings to the current age with interactive exhibits, recordings of country star legends and a showcase of artifacts and memorabilia.
Available 398 days between Now & Dec 31
The Cheekwood Estate & Gardens is a great experience for art lovers and garden lovers, as you will get to visit so many gardens on your visit. The Sigourney Creek Literary Garden, the Howe Garden, and the Carell Dogwood Garden are just a few of the ones you'll see with this attraction.
Available 339 days between Nov 30 & Dec 31
<
Dec 06
N/A
Dec 13
N/A
>
If you're looking for a great place to experience the stars of the Nashville Music scene, look no further than Madame Toussauds. This attraction comes to life with numerous life-like models in exhibits honoring famous musicians, and you will feel like you met all your idols.
Available 398 days between Now & Dec 31
When it comes to attractions, overwhelmingly luxurious Nashville is the perfect vacation getaway locale, so cash in on this ideal "The George Jones Museum" vacation package to create guaranteed fun times.
Available 398 days between Now & Dec 31
The Johnny Cash Museum is an attraction you don't want to miss whether you are a fan of the legendary singer or not. You will be able to view original Johnny Cash artifacts and see interactive exhibits that include his instruments, costumes, and among others, his artwork.
Available 33 days between Now & Dec 31
Willie Nelson and Friends Museum and General Store attraction is an incredible exhibition featuring many different things that made Willie Nelson one of the greatest country music musicians of all time. See artifacts, instruments, and more.
Available 398 days between Now & Dec 31
Animals from all over the world are on display at the Nashville Zoo attraction, which includes such features as the Meerkat Exhibit, Flamingo Lagoon, the Unseen World with animals that blend in to the environment and the Bamboo Trail.
Available 730 days between Now & Nov 28
Nov 29
10:30 AM
11:30 AM
12:30 PM
1:30 PM
2:30 PM
Nov 30
10:30 AM
11:30 AM
12:30 PM
1:30 PM
2:30 PM
Dec 01
10:30 AM
11:30 AM
12:30 PM
1:30 PM
2:30 PM
Dec 02
10:30 AM
11:30 AM
12:30 PM
1:30 PM
2:30 PM
Dec 03
10:30 AM
11:30 AM
12:30 PM
1:30 PM
2:30 PM
Dec 04
10:30 AM
11:30 AM
12:30 PM
1:30 PM
2:30 PM
Dec 05
10:30 AM
11:30 AM
12:30 PM
1:30 PM
2:30 PM
Dec 06
10:30 AM
11:30 AM
12:30 PM
1:30 PM
2:30 PM
Dec 07
10:30 AM
11:30 AM
12:30 PM
1:30 PM
2:30 PM
Dec 08
10:30 AM
11:30 AM
12:30 PM
1:30 PM
2:30 PM
Dec 09
10:30 AM
11:30 AM
12:30 PM
1:30 PM
2:30 PM
Dec 10
10:30 AM
11:30 AM
12:30 PM
1:30 PM
2:30 PM
Dec 11
10:30 AM
11:30 AM
12:30 PM
1:30 PM
2:30 PM
Dec 12
10:30 AM
11:30 AM
12:30 PM
1:30 PM
2:30 PM
Dec 13
10:30 AM
11:30 AM
12:30 PM
1:30 PM
2:30 PM
Dec 14
10:30 AM
11:30 AM
12:30 PM
1:30 PM
2:30 PM
Dec 15
10:30 AM
11:30 AM
12:30 PM
1:30 PM
2:30 PM
Dec 16
10:30 AM
11:30 AM
12:30 PM
1:30 PM
2:30 PM
Dec 17
10:30 AM
11:30 AM
12:30 PM
1:30 PM
2:30 PM
Dec 18
10:30 AM
11:30 AM
12:30 PM
1:30 PM
2:30 PM
>