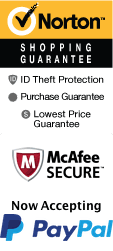 YOUR PEACE OF MIND IS OUR TOP PRIORITY
Should you need to cancel at any time, you have up to 48 hours from your vacation start date to do so for a 100% future travel credit.
Things to Do in Nashville in September 2020
September brings the beginning of fall, when things begin to cool off and the colors on the leaves begin to turn. Experience a wondrous fall getaway when you book a vacation package to Music City. There are so many awesome attractions, activities, and adventures to partake in. Do not miss out on creating an unforgettable time in Nashville for September 2020!

Top September Things To Do In Nashville
Sep 26, 2020
to
Sep 30, 2020
The Redneck Comedy Bus Tour Nashville
Schedule

One of the funniest, exciting things you can do in Nashville, YN is taking a ride on the hilarious Redneck Comedy Tour Bus. This two-hour tour will have you and the family in fits of laughter with your hilarious and lively tour guide who will give you funny and interesting commentary as you travel through the heart of Nashville and you can bring whatever beverage you want with family and friends of all ages. You will see amazing city sites this September like the Country Music Hall of Fame, Music Row, and Ryman, while you also get a chance to learn about the history of Nashville, TN with side-splitting comedy along the way. This is one of the best attractions known in Nashville and it's the only place you can get Redneck Certified, you can also hear some awesome music as you travel through Music City. Departures for your funny tour take place at Nashville Palace and Frugal MacDoogal where you can board the great camo bus with bull horns!
Sep 24, 2020
to
Sep 27, 2020
Nashville Carriage Rides
Schedule
If you want to add a little spice to your birthday or anniversary celebration, you may want to travel on the Nashville Carriage Rides in Tennessee. You can take your family and friends with you. You can stop on the way and take pictures with your new phone. If you want to buy your family souvenirs, you can travel to the Legends Gifts and find exactly what you need. You may even pick up a hat or a shirt for yourself. You'll have a blast touring Nashville by horse. You won't regret booking the tour. If you want to stay in a nice hotel, you have to book your room at the Holiday Inn Express. There will be breakfast served every morning. You can stop by there and have them hold a room for you. In fact, you can make a weekend of it. In the end, you'll be surprised to see all the art in Nashville. You may even pick up you a brand new guitar.
Sep 24, 2020
to
Sep 30, 2020
Belle Meade Plantation Tour
Schedule
The Belle Meade Plantation Tour offers the chance to take a trip back in time at this beautiful antebellum mansion surrounded by acres of beautifully manicured grounds. The Belle Mead Plantation was built in 1807 in the Federalist style popular in the new country. Later, in 1853, the mansion was expanded and renovated using the Greek-Revivalist style of architecture. During your tour of the Belle Meade Plantation, you'll be guided through the house, outbuildings, and grounds by a guide dressed in 1820s period clothing. You'll enjoy historical discussions about the mansion, the Harding family that built it, and the many famous historical figures who've visited or spent time at Belle Meade. The tour also highlights the Durham Station log cabin, built in the 1790s, and the famous stables, an important center for the breeding of thoroughbred racehorses in the past. In fact, both Secretariat and Sea Biscuit are descended from horses originally bred at Belle Meade. After your tour of the mansion, be sure to check out the Belle Meade Winery, offering a fantastic selection of red and white wines from right here in Tennessee. The winery also specializes in traditional southern muscadine wine. A tour of the Belle Meade Plantation is a great way to experience the Nashville of yesteryear, so come out and tour Belle Meade in September. With the heat and humidity of Nashville's blistering summers relenting, but winter's cold winds still months away, there's no better time than early fall to visit Nashville and Belle Meade.
Sep 25, 2020
to
Sep 30, 2020
Opry House Backstage Tour
Schedule
This September come down to Nashville, TN, and take a tour through the backstage of the Grand Ole Opry House, the home of country music. The fall is the perfect time to learn and enjoy country music history. The Grand Ole Opry house is filled with the history of country music legends built-in 1974 and became the official home of the Grand Ole Opry show for the past 30 years. If you decide to take the backstage tour, you will participate in guided video tours by country music superstars. Explore the dressing rooms where the stars past and present prepare before taking the stage. Enter through the famous Artist Entrance that the star enters before going to stage. Expand your country music knowledge by hearing stories about your favorite country music stars. Appreciate photos that are exclusive to the Opry and to the visit the famous studio A where the television show Hee Haw was filmed. We can't wait to see you on your visit! Source: Opry House Backstage Tour. Vacations Made Easy. https://www.vacationsmadeeasy.com/NashvilleTN/activity/OpryHouseBackstageTour.cfm
Sep 26, 2020
to
Sep 27, 2020
Nashville Zipline & Treetop Adventure Park at Nashville Shores
Schedule
What would make your September one to remember? Why of course a trip to the Nashville & Treetop Adventure Park at Nashville Shores. Your trip will include a thrilling time with enthralling obstacle challenges including swings, zip lines, suspended bridges, and cargo nets. You will find three different courses; the adult course featuring zip lines, swinging bridges, hanging nets and a special Tarzan rope, a junior course featuring zip line, nets and swings, and finally the children's course featuring bridges, swinging nets and more- a day filled with fun for you and your family of all ages. The adventure will meet your family's craving of adventure with the unique thrills and challenges designed for every member of your family and tailored to their specific age appropriate needs. The Nashville Adventure Park will surly make your September one to remember being out in the wild woodlands with the changing hues of the leaves and brisk fresh air; a perfect fall activity.
Sep 24, 2020
to
Sep 26, 2020
Homes of the Stars Bus Tour
Schedule
With Homes of the Stars Bus Tour, you can safely and conveniently book an excursion through an independent tour operator and enhance your vacation in Nashville with an unforgettable excursion to the country music capital of the world. Country music's greatest stars reside in the city in which you can experience true Southern hospitality. Along with other tourists, you can explore the lush neighborhoods in Nashville where many popular country music stars reside: Darius Rucker, Taylor Swift, Dolly Parton, Miley Cyrus, Kelly Clarkson, Tim McGraw and Faith Hill, Reese Witherspoon, Carrie Underwood, Nicole Kidman, Keith Urban, Alan Jackson, Kristin Cavallari, and Amy Grant. Moreover, you can discover top attractions in the area: the Tennessee State Capital, Grand Ole Opry, Historic RCA Studio B, Ryman Auditorium, Country Music Hall of Fame and Museum, Centennial Park, The Hermitage, Cheekwood, Nashville Zoo at Grassmere, and other great landmarks. Throughout the city, you can enjoy views of exciting and fun destinations and see the best of Nashville with Homes of the Stars Bus Tour.
View all events occurring during your stay