Nashville TN Museums
Editor's Pick
Year after year our customers say this is an outstanding activity, we are sure you will agree.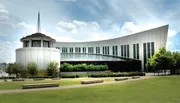 If you are going to take a trip to Nashville one of the must sees is the Country Music Hall of Fame and Museum and see some of the greatest exhibits and history of country music. This forty thousand square foot museum takes you back through all of the country music stars throughout time. Here you will be able to view artifacts from country music stars such as special outfits that were worn during performances, vehicles that the country music stars drove and even some of their first records that they ever made. There are several different packages of tour that you can choose from but the guided and narrated tour of the museum last about two and half hours. If you want to view some of the studios there is a tour package for that as well. Non-flash photography is allowed in the museum and there is an onsite restaurant and gift shop for you to pick up a souvenir. This tour is handicap accessible and appropriate for all ages to attend.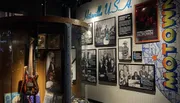 The Musician Hall of Fame museum is the ultimate culmination of artists, memorabilia, and musical legacies in the US. Be sure to visit to see these exhibits which pay homage to the greats such as Elvis and Bob Dylan. Over the years, the Performers Hall of Fame museum in Nashville, Tennessee has recognized musicians of different genres and instruments. Music business professionals and the American Federation of Musicians select the inductees. The museum first opened its doors in 2006, with exhibits showcasing instruments owned and played by the performers themselves. Historical objects and instruments used in iconic hits by Hank Williams Sr., Frank Sinatra, Red Hot Chili Peppers, Chicago, Elvis, The Rolling Stones, The Supremes, and others will be on display when you visit. Any music fan will enjoy witnessing the technology used to create the most memorable tunes in music history, from rock n roll to country.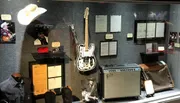 This fascinating museum and store offers self-guided tours where you'll find a wealth of personal artifacts and exhibits related to Willie Nelson and several other country music stars. At the Willie Nelson and Friends Museum and General Store, learn about the history of country music and pick up the ultimate Music City keepsake. Explore Willie's biography and an incredible collection of artifacts from the world's most popular country music performer. The museum is Nashville's pride and pleasure, so a trip down country music's memory lane is definitely worth it. Join the hundreds of fans who visit the museum and store each year as you take a self-guided tour that includes exhibitions, unique displays, and personal items from more than 30 well-known country music artists! The museum is located at 2613 McGavock Pike, and it houses a collection of Willie Nelson's prized personal possessions, as well as a collection of his music.