Nashville, Tennessee Attractions – Museums
Discover the history of country music, the city of Nashville, and more with these educational and entertaining museums of Music City. At the
Country Music Hall of Fame & Museum
, you'll learn more about the music industry that has made Nashville famous worldwide.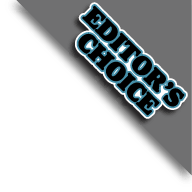 Exclusive Online Offer: Buy 1 Get 1 Free
Click for More Information






If you are going to take a trip to Nashville one of the must sees is the Country Music Hall of Fame and Museum and see some of the greatest exhibits and history of country music.
For those who are huge Johhny Cash fans and love the Man in Black then the Johnny Cash Museum is definitely a site you should visit, you will get to see many of his valuable items like handwritten lyrics and letters.
Musician Hall of Fame yep thats right its hall of fame time for all you music lovers and music fanatics out there so don't delay head on out to Nashville today.
Available 212 days between Apr 24, 2019 & Dec 31, 2019
View Schedule
Apr 28
N/A
Sold Out
May 05
N/A
Sold Out
May 12
N/A
Sold Out
>
This fascinating, handicapped accessible museum and store offers self-guided tours where you'll find a wealth of personal artifacts and exhibits related to Willie Nelson and several other country music stars.
Patsy Cline and country music fans will want to be sure to visit the Patsy Cline Museum. You will be able to see various types of memorabilia and exhibits that are strictly dedicated to Patsy Cline. Experience never-before-seen items that have been donated directly from Patsy Clines family.
Museums are what helps make each vacation escape worth the effort, so remember to write down this super good "The George Jones Museum" arrangement while vacationing in Nashville to bring this vacation escape to a whole different level.
The Belmont Mansion is a different, historic museum location on Belmont University's campus, at the mansion you will see many 19th century things like jewelry, paintings, portraits, furniture, statues, glassware, silver, porcelain, maps, engravings, beautiful gardens, foundations and much more.