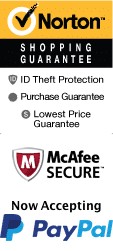 Country Music Hall of Fame and Museum
222 Fifth Avenue South Nashville, TN 37203
1-800-987-9852
Chat Now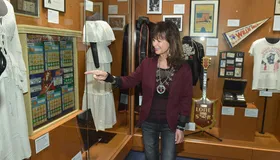 Take a magnificent look at Nashville and music's history at the famed Country Music Hall of Fame and Museum. At this exhibition, visitors will be able to explore countless exhibits dedicated to their favorite stars. Don't miss out on an awesome opportunity to experience the essence of country music and the soul of Music City with admission to this unique museum.
At 48 years old, Johnny Cash and Eddy Arnold are the youngest Country Music Hall of Fame inductees.
About the Inductees:
Each person inducted into the Country Music Hall of Fame and Museum has made great strides in the country music genre, making this museum differ from the Musicians Hall of Fame as it is dedicated only to the country genre. The latest inductees to the museum include Ray Charles, the Judds, Pete Drake, and Eddie Bayers.
The museum was established on April 1, 1967 on Nashville's famous Music Row. Since its inception, the museum has been dedicated to the country music genre and telling the stories of the artists that influence it.
146 people are in the Country Music Hall of Fame. The first members, Jimmie Rodgers, Fred Rose, and Hank Williams, were inducted in 1961.
As you enter the museum, you will be greeted by a variety of displays that are sure to capture your eye. During your time here, you will be able to see one-of-a-kind artifacts that you will not find anywhere else. The museum also hosts various rotating exhibits throughout the year featuring artists like Taylor Swift and Luke Combs. The exhibits that you will see on your self-guided tour include:
Digital Archive

: This unique archive is extensive, providing detailed looks at an expansive catalog of photographs, sound recordings, printed goods, and moving images among objects that are influential to the history of both country music and American folk music.
Moving Image Collection

: With more than 40,000 moving images, immerse yourself in the history of country music in this collection. Visitors will be amazed at the film, video, and digital pieces that range from the 1920s until modern times.
Objects Collection

: This is perhaps the most well-known collection of country music memorabilia of all time. Here, visitors will find more than 500 different musical instruments, as well as more than 1,900 items of stage wear, accessories, microphones, and even automobiles! Each of these pieces plays a role in country music history.
Bob Pinson Recorded Sound Collection

: Comprised of almost 250,000 recordings, visitors will become captivated through various methods of communication. Hear live performances, radio shows, interviews, and an impressive 98% of pre-World War II country music recordings.
Printed Materials Collection

: Explore a massive collection of more than a million clippings and media press releases. This collection covers more than 4,500 country stars and includes everything from sheet music and pamphlets to books and periodicals. The artifacts date back to the 1800s.
Photograph Collection

: Here, visitors will find more than 500,000 images that are important to country music and its history. The oldest photograph dates back to the 1920s.
Oral History Collection

: This is one of the oldest exhibits in the museum. It was created in 1974 and gives travelers an interesting insight into the legends they love through recorded interviews of performers, songwriters, and other country music industry moguls.
Born Digital Collection

: Created in 2018, this collection is dedicated to social media posts from stars, blogs, podcasts, and tons of other more modern-style pieces.
Hatch Show Print Collection

: The Hatch Show Print letterpress is one of the most famous printing companies of all time. Founded in 1876, the print shop was owned and operated by the museum. It still operates today, continuing a 140-year-old legacy! There are plenty of sub-collections found within the main collection, including the General Collection of show posters, the OFfset Collection dedicated to the 1960s - 1980s, the Petersen Collection of window cards, and the Signature Collection of autographed posters from the 2000s. From posters to records and everything in between, you're bound to be amazed by the artistry and timelessness of these objects.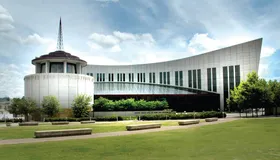 Whether you love country music or want to explore Nashville's history, the Country Music Hall of Fame and Museum is a fantastic addition to your trip. Do not miss out on all of the historical fun the next time you enjoy a trip to Nashville, TN.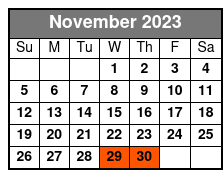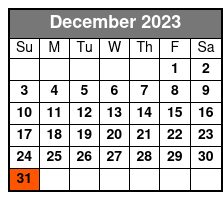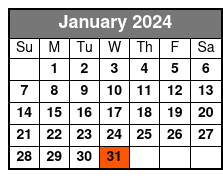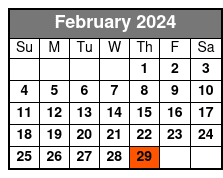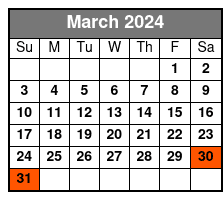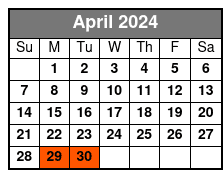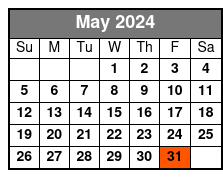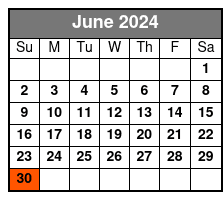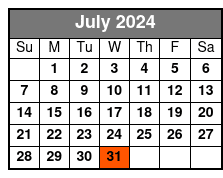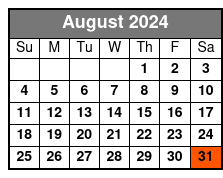 Options:
Country Music Hall of Fame Tour
Available Now until 12/31/2024 View Detailed Schedule
Enjoy two-hour tour of this famous landmark that serves as the gateway into musical history. This historic display and hall of fame is the best way to appreciate the heritage and impact of the genre today, all inside an architecturally stunning building.
Country Music Hall of Fame Tour With Celebrity Audio
Available Now until 12/31/2024 View Detailed Schedule
Take in one of the largest popular museums in the world, along with a Celebrity Audio Tour. Your audio guide will take you through the different eras of the genre, and your audio guide will be joined by others such as Charlie Daniels, Vince Gill, Dolly Parton, and more, who will provide behind-the-scenes stories, personal memories, and more!
Country Music Hall of Fame With Studio B Tour
Available Now until 12/31/2024 View Detailed Schedule
Not only will you have access to the entirety of exhibits with this option, but you will also take a guided tour of Historic RCA Studio B, the only historic studio tour in Nashville. This studio is one of the world's most important recording studios. More than 35,000 songs have been brought to life including more than 1,000 top ten American hits, and over 150 Elvis Presley recordings.
Reviews

Barbara Fryman
North Olmsted, OH
✓
Verified Traveler
"No disappointments here."
No disappointments here. There was enough of old time stars and new ones! Interesting exhibits and the videos throughout gave me a chance to sit and rest and still see and learn.
Tip: Buying tickets ahead of time through vacations made easy certainly made it easy. No waiting in long lines.

Brenda Smith
Lucan, Ontario
✓
Verified Traveler
"I would recommend this to people that are going to visit Nashville."
The reba exhibit was wonderful. It is great to see and hear about singers and actors family history and how they get started in the business. It was great to see the older style of country music outfits and to hear some older country songs. The carrie underwood exhibit was amazing as well. I would recommend this to people that are going to visit nashville.

Kristin Heath
Olive Branch, MS
✓
Verified Traveler
"This is well worth the day."
This is well worth the day. You may go at your own pace, great for school age kids because their are touch screen computers, kids can pull up records, look at the old or new record label,and listen to a little diddy, i took my kindergartner and he had a blast. Not engaging enough for kids under 5, even though i took a 4 and 2 year old as well. I recommend when you come out you go around the corner and eat lunch at jacks bbq!!!!!!!!!!!!!!!

David B. Lazure
La Vista, NE
✓
Verified Traveler
"The staff was knowledgeable and accommodating"
I'm not even a country music fan, my wife and brother-in-law are. But, i spent more time in the museum then they did. The staff was knowledgeable and accommodating, they were familiar with the vme tickets, they were able to provide additional information regarding the area, and were very professional.
Frequently Asked Questions for Country Music Hall of Fame and Museum:
Approximately how long could a customer plan to spend here?

Guests spend about 2 hours here.

What amenities are available?

There is a gift shop and eateries onsite.

Are wheelchairs and strollers available? Is there a rental fee?

Wheelchairs are available on a first-come first-serve basis.

Is it handicap accessible?

Yes.

Is photography & video recording allowed?

Non-flash photography is allowed.

For what ages is the attraction appropriate?

Great for all ages.

Is parking available?

Parking is available downtown for various prices.
Book Now!