Nashville, Tennessee Shows
Live music and stage shows are a staple to Tennessee's "Music City," and here you'll find tickets to the some of Nashville's popular shows. From the world-famous
Grand Ole Opry
to the sounds of Elvis at the
Tribute to the King
, you'll enjoy some of the greatest live entertainment in the city.
Nashville Most Popular Activities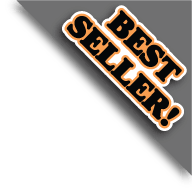 Take a stroll through one of the most iconic institutions not only in the world of country music, but for musicians all over the world, the Grand Ole Opry. Enjoy some fine music and occasionally a special guest such as Garth Brooks or Dolly Parton.
Available 62 days between Aug 17, 2018 & Dec 29, 2018
View Schedule
Special Offer: Buy 1 Get 1 Half Price
Click Here for More Information





Guests of this show can expect to see some of the best performers located in the city of Nashville. In addition to some great music and wonderful acts, guests can also expect to dine on some of the best meals in town.
Available 112 days between Aug 21, 2018 & Dec 30, 2018
View Schedule
Enjoy a night out and listen to local stand up comedians perform, this show is all about improvisation you can have a drink and snacks at the Green Room in Nashville, Tennessee.
Available 3 days between Aug 24, 2018 & Aug 31, 2018
View Schedule
Tribute to the King: Thru The Years 53-77 shows an affinity for Elvis Presley and a love for his songs and performances that will leave Elvis fans of all ages with chills.
Available 14 days between Aug 20, 2018 & Oct 29, 2018
View Schedule
Enjoy a good time at Ray Stevens' CabaRay, which features everything from a lively piano bar to a gift shop that guests can visit, then take advantage of a full bar and check out the personality of this Nashville venue.
Available 39 days between Aug 17, 2018 & Dec 29, 2018
View Schedule
Aug 17
6:00 PM
6:00 PM
6:00 PM
7:30 PM
Aug 18
6:00 PM
6:00 PM
6:00 PM
7:30 PM
Aug 24
6:00 PM
6:00 PM
6:00 PM
7:30 PM
>
Tourists will enjoy a show that depicts Nashville history at its finest as singers perform songs from legends like Patsy Cline, Keith Urban, and George & Tammy, and famous stars are expected to appear at each one of these shows.
Available 37 days between Aug 18, 2018 & Dec 22, 2018
View Schedule
You will enjoy a variety of your favorite Country Music classics in this great Music Show which recognizes the contributions of many outstanding performers; frequently hosted by Larry Gatline (of Larry Gatlin and the Gatlin Brothers), it features current vocalists.
Available 6 days between Sep 20, 2018 & Oct 25, 2018
View Schedule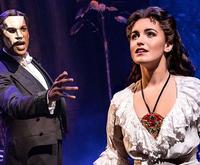 Shows are a super way to spend a voyage, so remember to write down this great "Broadway Shows Live at TPAC" opportunity during your stay at Nashville and get ready to have the time of your life.
Available 72 days between Sep 11, 2018 & Jun 30, 2019
View Schedule
Sep 11
7:30 PM
7:30 PM
7:30 PM
Sep 12
7:30 PM
7:30 PM
7:30 PM
Sep 13
7:30 PM
7:30 PM
7:30 PM
Sep 14
8:00 PM
8:00 PM
8:00 PM
Sep 15
2:00 PM
2:00 PM
2:00 PM
Sep 16
1:00 PM
1:00 PM
1:00 PM
6:30 PM
6:30 PM
6:30 PM
>