Ray Stevens CabaRay Dinner Show
5724 River Rd Nashville, TN 37209
1-800-987-9852
Chat Now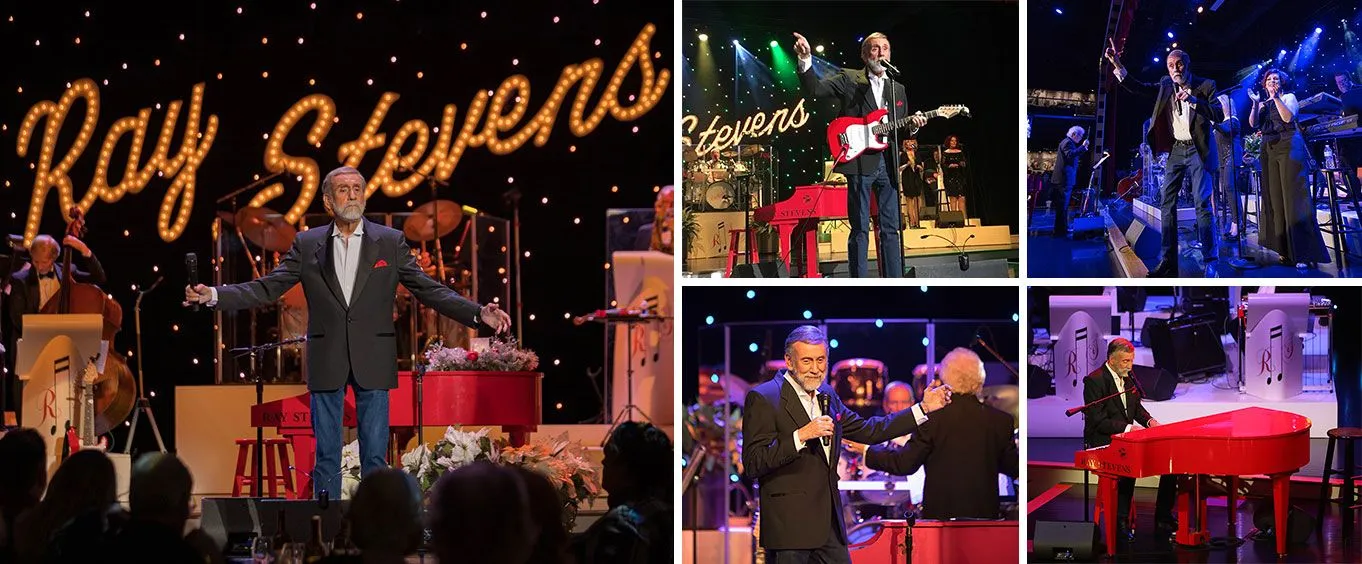 For an inspriing night of marvelous entertainment and a warming dinner show, make sure to head to Ray Stevens CabaRay in Nashville, TN. The show is sure to be a great time, so do not miss out on all of the rousing moments.
About the Cabaray Nashville Showroom
The showroom itself is immaculate, featuring everything from a gift shop to a lively piano bar that guests can visit before and after the show. As well as offering a state-of-the-art performance venue, guests can take advantage of the full bar and check out the decorations that give this place its personality. All of the seats are amazing, offering up a great view of the screen which features a state-of-the-art sound system and an astounding amount of visual effects for an extremely awesome time. The Cabaray Showroom is decorated in a classy manner with crystal chandeliers and a truly classic cabaret-style stage. Each show is performed with fun and energy that is undeniable. You will be toe-tapping along the entire evening!
About Ray Stevens Cabaray
Ray Stevens is not only a comedic genius, but he is a musical jack-of-all-trades as well. He has more than six decades of amazing music under his belt with an extensive repertoire of hits that will entertain and delight. He has sold more than 40 million albums! Just a few of his hits include, 'Everything is Beautiful' and 'Misty'. Of course, you can't forget his more comedic side which birthed hits such as, 'The Streak' and 'Gitarzan'. Each of these songs is sure to delight in their own ways. Stevens has been performing the piano since he was young, at only six years old! Combining country music, bluegrass, rock, and comedy, this cabaret-style show truly is a great one to see the next time you are in Music City in Tennessee!
Enjoy the extensive talents of Ray Stevens and his many hits! Guests will be able to dance and hum along with some fantastic music while enjoying this cabaret-style show. Get your Ray Stevens Nashville tickets and experience some great entertainment in Music City!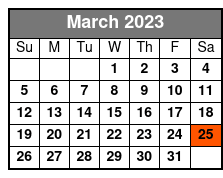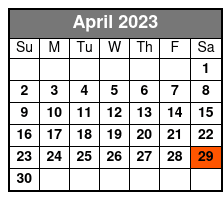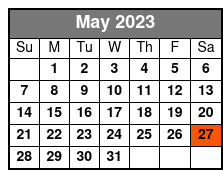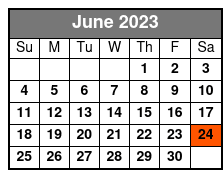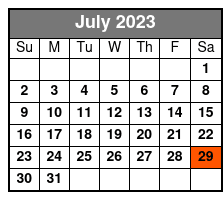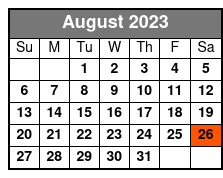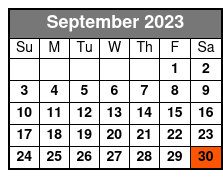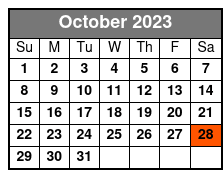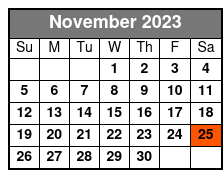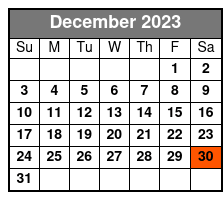 Reviews

Faye Haas
NC
✓
Verified Traveler
"The experience was very enjoyable."
The experience was very enjoyable. Ray stevens was personable and entertained well. His theater was large and comfortable. It was interesting to learn the how and why he built it as well as where he got the ideas of what to include in the design.

Pace Mimms
VA
✓
Verified Traveler
"this is one place that we will go again."
We called on a monday for our trip on thursday - we were able to get stage front seating and ray stevens put on a terrific show. The dinner was first class - this is one place that we will go again.

Ron Shipp
VA
✓
Verified Traveler
"great show from start to finish"
Great show from start to finish

Martin Fewkes
ID
✓
Verified Traveler
Excellent. Great show. Great venue.
Frequently Asked Questions for Ray Stevens CabaRay Dinner Show:
What is the dress code?

Dress code is restaurant attire.

In what theater is the show held?

Show is held at the Ray Stevens CabaRay Showroom

Do the performers of the Ray Stevens CabaRay sign autographs and meet the audience after the show?

Yes.

What type of parking do you have?

Parking is free.
Book Now!