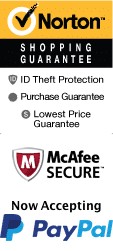 Tribute to the King: Thru The Years 53-77
2416 Music Valley Dr Nashville, TN 37214

The King continues to reign in Music City with the ultimate tribute music show to one of the world's most eternally beloved performers.
This musical biography, done by Award-winning performer John Beardsley, brings the King to life with his show, 'A Tribute to The King Through The Years 1953 - 1977.' In Nashville since 1999, the performance showcases more than 30 legendary hits made famous around the world by the man who fused musical styles to create the rock 'n' roll sound. Beardsley - who features five costumes in his show - has received acclaim from critics and fans as far away as Russia praising his voice, mannerisms, and overall performance as being one that the King himself would be proud of.
DJ Fontana, Elvis' longtime drummer, raved, 'A great show, very authentic!' This is one of Nashville's most popular attractions, you do not want to miss it!
You'll hear early hits from the days at Memphis' Sun Studios to tracks laid down in Nashville's own Studio B, all the way through to music made famous on the stages of Las Vegas. Every one of Beardsley's shows receives standing ovations, so don't miss out on the experience to once again re-live the music, marvel, and magic of the King of Rock 'n' Roll on your vacation.
Reviews

Barbara Andersen
Makkovik Canada
✓
Verified Traveler
It was awesome, i had the privalidge of watching this man in action this past august, i saw bruce spreingstein, bruce was nothing to john as i am a really big fan of elvis, this show was so great, it bought tears to my eyes, i will go and see again this coming new years

Charles Mielke
Gurley, AL
✓
Verified Traveler
"He had all the moves and sounded exactly like Elvis"
He had all the moves and sounded exactly like elvis. His act covered the entire career of elvis including over 30 songs and 4 costumes. It was like being at an elvis concert. I would highly recommend this to anyone who likes elvis or anyone who likes a great musical show.

Kt
Huntsville, AL
✓
Verified Traveler
An excellent show, not an over-effort to be elvis, but rather respectfully pay tribute to him. Very likeable and quite entertaining. Very friendly people, nice theater. Great time

Suzanne Tiller
Fort Worth, Texas
✓
Verified Traveler
Great show! I enjoyed the selection of songs that spanned elvis's entire career.
Frequently Asked Questions for Tribute to the King: Thru The Years 53-77:
Approximately how long is the Tribute to the King: Thru The Years 53-77?

The show lasts approximately 2 hours.

In what theater is the show held?

Texas Troubadour Theatre.

What type of parking do you have?

Parking is free.