Nashville TN Music Shows
Discover Nashville and why it is known around the world as 'Music City' with tickets to these fantastic music shows in Nashville. Listen to the legends of country music at the Grand Ole Opry, the Ryman, and other notable venues. Get tickets for your Nashville vacation today!
Top Pick
We are confident you and your family will enjoy this top pick.
A General Jackson Showboat Lunch or Dinner Cruise provides an amazing adventure to those visiting Nashville, TN.
Best Seller
This is one of our most popular activities. Be sure to book soon before it sells out!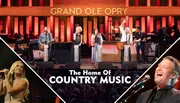 You can see some of the top names in the world of country music and amazing performances from other acts when you choose a show where any of the top members of the Opry music show could make an appearance.
<
Dec 06
N/A
Dec 13
N/A
Dec 20
N/A
Dec 21
N/A
Dec 22
N/A
Dec 24
N/A
>
Enjoy a fantastic music show with Dolly Parton Live at the Grand Ole Opry. The Queen of Country herself is sure to impress at this historic venue!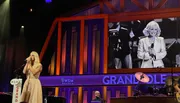 Visitors to this music show will be treated to a delightful mix of both the old and new artists that made such a big impact on the world of country music. Listen to some of the best country music to be found anywhere.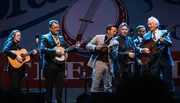 All kinds of music shows have happened over the years in the great Ryman Auditorium, but among the best are the Ryman Bluegrass Nights that take place throughout every summer and feature some of bluegrass music's biggest names.