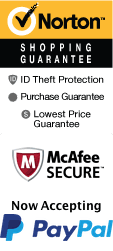 YOUR PEACE OF MIND IS OUR TOP PRIORITY
Should you need to cancel at any time, you have up to 48 hours from your vacation start date to do so for a 100% future travel credit.
Things to Do in Nashville in January 2021
Kick off the new year with an exciting trip to Nashville, TN! This city is brimming with a variety of wonderful attractions and activities. Whether you want to celebrate country music history with a trip to the Grand Ole Opry or visit one of the many museums in the area, there are plenty of things to keep you busy. Pair it all with some great lodging for the ultimate January 2021 getaway.

Top January Things To Do In Nashville
The Redneck Comedy Bus Tour Nashville
Schedule

If you are in Tennessee in January, then the redneck comedy bus tour will be an exciting adventure featuring two hours of magical fun and laughter. You will get to explore everything the city of Nashville has to offer while riding around on a bus and enjoying some great comedy bits that will leave you in stitches and put a huge smile on your face. There have even been times and people laughed so much that they started crying and this is just a small part of everything you will have to experience during this magical comedy tour, and it is a great place to bring friends or family for an exciting timeout when it gets cold in the wintertime. You also have the opportunity to see some of the most unique and historic parts of the city with many exciting sights and the bus has a wonderful atmosphere that is laid-back and relaxed to the point where you will feel like you're at home. Prepare yourself for something special in this wonderful scenic bus tour.
Grand Ole Opry
Schedule
A great place to visit that allows an escape from the cold weather is the Grand Ole Opry. When in Nashville, this landmark is a must-see spot to stop. Home to iconic performances by the best country artists, it is the Grand Old Opry that so many artists and tourists dream of seeing at least once in their lifetime. The Opry has a rich history that needs to be absorbed in person. From the great names of Dolly Parton, Johnny Cash, and Patsy Cline, the Opry has housed many powerhouse acts. Beat the windchill and enjoy a once in a lifetime chance at seeing a musical act right where the magic has taken place for years. The Opry has housed acts since 1925, in a place that has housed almost 95 years of country music talent, what better spot to catch a show? Don't miss out on the opportunity for history and memories that will last a lifetime.
Jan 28, 2021
to
Jan 30, 2021
Homes of the Stars Bus Tour
Schedule
Don't miss the Homes of the Stars Bus Tour on your vacation this January in the country music capital of the world. This fabulous tour is made for real country music fans like you that get to see the neighborhoods of famous country music stars and legends. Your tour starts by picking you up in a 25 seat passenger bus to go see the best attractions in downtown Nashville and its beautiful landmarks like Tennessee State Capital, and the Cumberland River. Then you'll get to see the best sites in Nashville's famous suburbs with the homes of Dolly Patron, Taylor Swift, Martina McBride, Trisha Yearwood, Dierks Bentley, Little Big Town, Jack White, Ronnie Dunn, and even Lady Antebellum. Your tour will also include a ticket to Madame Tussauds Wax Museum filled with amazing wax replicas so you can have another day to take pictures with celebrities, actors and musicians.
Jan 26, 2021
to
Jan 31, 2021
Nashville Helicopter Tours
Schedule
This January you need to come Nashville and have the most thrilling ride you will ever experience. The city of music has many great attractions that you are going to love seeing such as the Parthenon, the Grand Ole Opry, and the Ryman Auditorium. You will be able to see a beautiful and picturesque view all the while you will be enjoying champagne with your loved one as well. The company is also owned and operated by a husband and wife, and their sole goal is to provide you with a safe, fun, and exciting tour at all times. There are many different options such as the downtown Nashville tour which will be an 18-mile flight showing you many of the key downtown buildings. Now make sure you come down to Nashville this January so that you can experience the ride of a lifetime, and leave with stories you will tell your family for years to come.
Jan 27, 2021
to
Jan 31, 2021
Nashville Carriage Rides
Schedule

January is a cold month. Not much to do and you may still be on vacation from the Christmas and New year holidays. In Nashville, there still are some fun things to do while on vacation. Winter carriage rides. The whole feel of the rides will bring you back to a time without the internal combustion engine. A more natural time. A time when people had a much slower way of life, and this can give you some well-needed rest. There is a wide variety of types of the ride to go on. You can go on short rides through the historic town or medium to long rides. Of course, they come at different prices depending on the length of time you go. If you do plan on going on one of these carriages rides it's best to book ahead especially during the holidays. As you go through the historical district the ride is narrated giving a short history lesson about the town's sites of interest. People have found this to be of immense pleasure and fun.
Jan 26, 2021
to
Jan 31, 2021
Nashville Zoo
Schedule
Why You Should Visit the Nashville Zoo in January The Nashville Zoo is a great place to visit even in January. Many animals love the colder weather and are more lively to watch and observe. The Nashville Zoo has many different exhibits that are friendly to all ages in the family. Since January is considered an off time for visitors to come out there is a lot more space for families to enjoy. Crowds tend to come in the summer along with summer camp visitors which may limit the amount of time you are able to enjoy each exhibit. During the winter months you will have plenty of space and time to sit around with the family and observe the animals for hours. Another great reason to visit during January is you do not have to worry about sunscreen. With cooler temperatures wearing a hoodie and scarf is comfortable enough to stay warm. Come out and enjoy the Nashville Zoo and all it has to offer in January.
View all events occurring during your stay