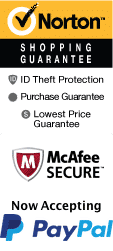 YOUR PEACE OF MIND IS OUR TOP PRIORITY
Should you need to cancel at any time, you have up to 48 hours from your vacation start date to do so for a 100% future travel credit.
Things to Do in Nashville in January 2022
Head to Music City during the month of January to experience some of the hottest events and attractions! Visit the interesting museums dedicated to country music, see a show, or explore Downtown Nashville and its popular restaurants, boutiques, and historic landmarks. From Music Row to entertainment districts and beyond, Nashville is great to visit any time of the year! Browse the hotels in the area to complete your adventure.

Top January Things To Do In Nashville
Jan 22, 2022
to
Jan 29, 2022
The Redneck Comedy Bus Tour Nashville, TN
Schedule

If you are in Tennessee in January, then the redneck comedy bus tour will be an exciting adventure featuring two hours of magical fun and laughter. You will get to explore everything the city of Nashville has to offer while riding around on a bus and enjoying some great comedy bits that will leave you in stitches and put a huge smile on your face. There have even been times and people laughed so much that they started crying and this is just a small part of everything you will have to experience during this magical comedy tour, and it is a great place to bring friends or family for an exciting timeout when it gets cold in the wintertime. You also have the opportunity to see some of the most unique and historic parts of the city with many exciting sights and the bus has a wonderful atmosphere that is laid-back and relaxed to the point where you will feel like you're at home. Prepare yourself for something special in this wonderful scenic bus tour.
Jan 21, 2022
to
Jan 29, 2022
Grand Ole Opry
Schedule
A great place to visit that allows an escape from the cold weather is the Grand Ole Opry. When in Nashville, this landmark is a must-see spot to stop. Home to iconic performances by the best country artists, it is the Grand Old Opry that so many artists and tourists dream of seeing at least once in their lifetime. The Opry has a rich history that needs to be absorbed in person. From the great names of Dolly Parton, Johnny Cash, and Patsy Cline, the Opry has housed many powerhouse acts. Beat the windchill and enjoy a once in a lifetime chance at seeing a musical act right where the magic has taken place for years. The Opry has housed acts since 1925, in a place that has housed almost 95 years of country music talent, what better spot to catch a show? Don't miss out on the opportunity for history and memories that will last a lifetime.
Jan 17, 2022
to
Jan 31, 2022
Country Music Hall of Fame and Museum
Schedule
When headed to the city of Nashville in Tennessee, be sure to add the Country Music Hall of Fame and Museum to the list of stops. The museum is a perfect activity for the family and a great choice if visiting Nashville during the month of January because it is an activity that is located indoors away from the winter elements and has many attractions within it. The Country Music Hall of Fame and Museum seeks to preserve the history and legacy of not only the legendary performers of the genre, but the entire genre itself. Inside the museum visitors can see a wall with every gold and platinum album to have ever top the charts in country music. The main exhibit in the museum contains artifacts, photos and general memorabilia directly from the careers of some of the greatest acts in the Country Music Hall of Fame. Inside the museum, visitors can also hear unreleased recordings of songs by legendary hall of fame country music artists spanning several decades.
Jan 17, 2022
to
Jan 31, 2022
Opry House Backstage Tour
Schedule
Fans of country music will love taking this Opry House backstage tour. The Opry House is a world-famous venue in Nashville Tennessee where many great country stars have performed and continue to perform to this day. An indoor tour is a perfect activity for cold January weather, which is one of the reasons why January is the perfect time to visit the Grand Old Opry House and take a backstage tour. The venue dates back more than 40 years to 1974 when it was built, but the radio show that gave the Opry House its name is even older, dating back to the '50s and started the career of Elvis Presley, Minnie Pearl, and many others. You will earn all about the history of the Grand Old Opry and see the places where stars worked, performed, and relaxed in the Opry House's long history. The video tour is guided by country superstar Blake Shelton and also features archival footage of country stars from throughout the years.
Jan 22, 2022
to
Jan 29, 2022
The Dinner Detective Murder Mystery Dinner Show Nashville
Schedule
If you are planning a romantic winter trip in January, you might want to consider a murder mystery dinner show. The show is a fun way to celebrate these special occasions. The audience solves clues and questions fellow guests to discover who the killer is. Who knows, you may even be a prime suspect yourself! Here's how to book your seat at The Death Detective. A four-course meal is served, and guests can enjoy an enjoyable evening with their loved ones. The Dinner Detective Murder Mystery Dinner Show is an interactive crime-solving show and the largest mystery dinner show in the United States. The interactive format allows for an interactive experience, while the actors, including those who aren't in costume, are hidden in plain sight. The show uses special effects to build suspense and intrigue among the audience. This production is designed to involve the audience and requires them to pay close attention to details and solve the crime. The Dinner Detective Murder Mystery Dinner Show is a fun way to celebrate a romantic or birthday. You can meet a renowned private investigator, play a detective, or take the role of a prime suspect yourself. There is even a package that lets you become the Prime Suspect while the rest of the audience eats delicious food. A memorable experience for a special event! The show is held on Saturday nights and includes a three-course meal.
Jan 17, 2022
to
Jan 31, 2022
Homes of the Stars Bus Tour - Tour Celebrity Homes in Nashville, TN
Schedule
Don't miss the Homes of the Stars Bus Tour on your vacation this January in the country music capital of the world. This fabulous tour is made for real country music fans like you that get to see the neighborhoods of famous country music stars and legends. Your tour starts by picking you up in a 25 seat passenger bus to go see the best attractions in downtown Nashville and its beautiful landmarks like Tennessee State Capital, and the Cumberland River. Then you'll get to see the best sites in Nashville's famous suburbs with the homes of Dolly Patron, Taylor Swift, Martina McBride, Trisha Yearwood, Dierks Bentley, Little Big Town, Jack White, Ronnie Dunn, and even Lady Antebellum. Your tour will also include a ticket to Madame Tussauds Wax Museum filled with amazing wax replicas so you can have another day to take pictures with celebrities, actors and musicians.
View all events occurring during your stay