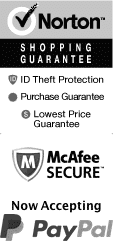 Things to Do in Nashville in January 2024
Music CIty is one of the most iconic places to visit, and guests will find a plethora of things to do to ring in the new year. Get out and enjoy some amazing shows, attractions, and more. Browse the January schedule to find everything available for the month.
Top Things To Do In Nashville in January
We Need A Lot of Christmas Nashville Dinner Show
Schedule
Nashville Christmas Lights Bus Tour
Schedule

Jan 5, 2024
to
Jan 29, 2024
The Redneck Comedy Bus Tour Nashville, TN
Schedule

January is the perfect time to climb aboard the Redneck Comedy Bus Tour in Nashville, Tennessee. Escaping the frigid temperatures outside, guests can enjoy a hilarious and unique sightseeing experience on a heated bus. An experienced comedian guides the tour, pointing out Nashville's popular landmarks and hidden gems with a comedic flair that will have guests in stitches. Guests can sit back, relax, and enjoy the warmth of the bus while being entertained. Don't miss out on this unforgettable Nashville adventure in January!
Jan 1, 2024
to
Jan 31, 2024
The Neighborhood Hop On/Off Tour
Schedule
January is a wonderful time to explore Nashville, and there's no better way to do it than with The Neighborhood Hop On/Hop Off Tour. With the freedom to jump off and explore different neighborhoods, you'll get to experience the unique charm of each area. Plus, with cooler temperatures and fewer crowds, you'll be able to fully appreciate the sights and sounds of Nashville without feeling rushed or uncomfortable. Whether you're a music lover or just looking to experience a new city, this tour is the perfect way to kick off the new year.
Jan 1, 2024
to
Jan 31, 2024
Country Music Hall of Fame and Museum
Schedule
January is an excellent time to visit the Country Music Hall of Fame and Museum in Nashville, Tennessee. The year's quietest month ensures smaller crowds, an intimate experience and more interaction with exhibits. Temperatures outdoors may dip, but the warmth of country music history inside captivates visitors. Discover rich displays of country music greats, artifacts, audio/video clips, and special winter exhibits. Plus, January offers off-peak rates, making your trip both valuable and affordable.
Jan 1, 2024
to
Jan 31, 2024
Nashville Segway Tours
Schedule
Visiting Nashville in January offers a cooler, quieter travel experience. Embarking on a Nashville Segway Tour is perfect, as it gives a fun, detailed introduction to the city's history, culture, and landmarks without the usual crowd. With personal tour guides providing in-depth narratives while you glide around, it's an insightful and scenic ride. January's chilliness is quickly forgotten once you're absorbed in thrilling stories of Nashville's past and picturesque urban landscapes.