Nashville TN Motorcoach Tours
See the sights of Nashville aboard a comfortable, climate-controlled sightseeing motorcoach tour with these themed sightseeing tours. Whether you're looking to enjoy a general overview of Music City, or specific historical or cultural sights, these bus tours promise a safe and convenient way to see the city rain or shine on your vacation. Don't forget to pair it with awesome lodging Read More
Nashville Motorcoach Tours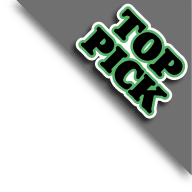 A General Jackson Showboat Lunch or Dinner Cruise provides an amazing adventure to those visiting Nashville, TN.
Available 211 days between May 20 & Dec 31
Motorcoach tours of the homes of some of country music's most famous stars don't come much more luxurious than this enjoyable tour, which takes in some of the top names in the business and often includes the chance to see them in their everyday lives. It's also a great activity to do because it allows you to be able to explore the city, and see where the stars live, all while in a warm tour bus that takes you see it all. That's a win in the winter for sure. It's great for people of all ages, even kids can have fun during this activity. You get to see the homes of people such as Taylor Swift, Trisha Yearwood, Dolly Parton, Dierks Bentley, and so many more. So, while planning your fun, and beautiful trip to Nashville this December, add the Homes Of The Stars Bus Tour on your to do list too.
Available 96 days between May 20 & Dec 31
May 22
N/A
May 23
N/A
May 25
N/A
May 29
N/A
May 30
N/A
May 31
N/A
Jun 01
N/A
Jun 05
N/A
Jun 06
N/A
Jun 07
N/A
>
If you are a first time visitor to Music City Nashville then you want to take advantage of the Discover Nashville Inclusive Motorcoach Tour which will give you a chance to see great things most people would normally miss, it is something you will be glad you did. Ride in style on your luxury, 25-passenger bus tour of Historic Downtown Nashville and the surrounding area, which is home to many of Nashville's most popular attractions. Save time by taking this 3.5-hour city tour from the luxury of your bus, which will provide you with amazing views and in-depth information on the sights you'll be visiting. Your tour guide is personable and knows a lot about the area. A Nashville bus tour is a fun way to learn about the city, so make a reservation for one of these exciting tours the next time you're in town. Several sights, including Honky Tonk Row, Music Row, and others, will be seen during the tour.
Available 133 days between May 20 & Dec 31
May 31
N/A
Jun 05
N/A
Jun 06
N/A
Jun 07
N/A
>