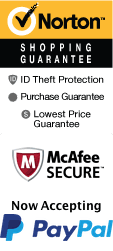 YOUR PEACE OF MIND IS OUR TOP PRIORITY
Should you need to cancel at any time, you have up to 48 hours from your vacation start date to do so for a 100% future travel credit.
Things to Do in Nashville in December 2020
Christmas is coming up, and Nashville is beginning to put up its decorations and get into the holiday spirit. There are plenty of festive shows, attractions, and activities to get started on the holly jolly holidays! Do not miss out on creating the perfect Nashville getaway in November 2020! Combine it all with hotel lodging to create the perfect venture.

Top December Things To Do In Nashville
Dec 3, 2020
to
Dec 30, 2020
The Redneck Comedy Bus Tour Nashville
Schedule

Now if a person is looking for a great vacation then going to Nashville in December is a great idea. Now if a person decides they want to make that trip they need to put on their list the Redneck Comedy Bus Tour. Now depending on when the person takes the tour it could be 90 minutes to two hours long. The tour guides are well trained and do some great comedy which will keep the passengers laughing. Some of the sights that people will see include the Country Music Hall of Fame and Music Row. Now people can bring their own beverages including alcoholic if they choose to. The age of children recommended for this trip is 14 and older because some of the humor can be a little on the adult side. The Redneck Comedy Bus Tour is a once in a lifetime experience, that the tourist will never forget and the sights will be something memories are built on.
Dec 4, 2020
to
Dec 26, 2020
Grand Ole Opry
Schedule
The Grand Ole Opry boasts one of the best concerts in Nashville. Many great bands perform live here, and the best part is that it's appropriate for all ages. The Grand Ole Opry has guests all the time, and surprises that the guests will never see coming. Maybe tonight's show has your favorite band as a surprise. So the show lasts 2 and a half hours, and will be fun throughout the entire night. The history of this place is vast and has hosted greats and legends from the late Johnny Cash, Troy Gentry, and Patsy Cline. For out of town guests they have great hotels nearby, and while in town, why not stop by one of the other many great attractions like the Country Music Hall of Fame Museum and the Ryman Auditorium. If you find yourself in the Nashville, Tennessee area then you're in luck, there are many fun and entertaining things that you can do in the historic city of Nashville. So book the trip and have a great family adventure today.
Dec 1, 2020
to
Dec 31, 2020
Dancing Lights of Christmas Nashville Christmas Drive Thru
Schedule

The Dancing Lights of Christmas Nashville Christmas Drive-Thru is the place to be for family outings during the Christmas eve. There are activities for everyone regardless of their age. It is the largest drive-thru light show in middle Tennessee. The tourist attraction is imbued with massive activities that include a Caravan worth of experience for all people regardless of their age. It is worth noting that the drive-thru activities are not as rigid as they can be moved to another location. The fascinations that come with this Christmas oriented destination. Visitors can enjoy an environment imbued with 1.5 million LED lights that feature things such as Santa, snowmen, and reindeer. There are also towering Christmas trees, all of which cultivate the Christmas spirit. The drive-thru experience takes approximately thirty minutes, and it includes lights that can be tuned to dance alongside music. At Santa village, visitors pay extra fees, but the treat is worth it. It includes pony rides, unlimited inflatables, spider jump, and a train ride. Kids also have an opportunity to take a picture with Santa Claus.
Dec 6, 2020
to
Dec 30, 2020
Nashville Nightlife Dinner Theater
Schedule
The Nashville nightlife dinner theater would be a great event to attend in December. Live country music and a buffet full of homestyle cooked food and drinks are widely available to concert-goers in Nashville, Tennessee. Many famous performers such as Hank Williams Sr, Patsy Cline, Toby Keith and Sara Evans, many of these performances also include guest stars like Jeannie Sealy, Paula Poe, and Rhythm City Band during their New Year's Eve Performance. This Festival also won awards such as the Music Valley's Number One Dinner & Show and voted number two attraction in Nashville by the Nashville Business Journal. The festival's theater can seat at least fill 300 guests and is over 8000 square feet wide. Guests can enjoy the dinner and show for approximately 2 and a half hours and have their autographs signed by their favorite country music performers. The Nashville Nightlife dinner theater would be the recommended dinner theatre to attend in December.
Dec 1, 2020
to
Dec 31, 2020
Nashville Ghost Tour
Schedule
The Nashville Ghost Tour is an activity where you walk through some of the most haunted areas of Nashville, Tennessee. This event enables visitors to explore a variety of areas where you can learn about some of the haunted stories and myths that contribute to the city's lore. At this event, you will be able to get an in depth knowledge about the paranormal side of Nashville. While there are many activities to do in Nashville, the Ghost Tour is among the most appealing. This is an ideal event to attend if you are into ghosts and haunted areas. The event will provide you with an opportunity to enjoy a good thrill during your visit to the city. Since the event is about an hour long, it won't take up too much of your time either. When it comes to haunted areas, October is usually the ideal month to attend this event. However, according to locals, December is even better. During this month the crowds will be much smaller and the fees will often have discounts and incentives. With a lower cost and less people around, you will be more likely to feel scared which will improve the overall experience.
Dec 1, 2020
to
Dec 31, 2020
Belle Meade Plantation Tour
Schedule
Want to see a beautiful plantation? The Belle Meade Plantation was built in 1820 by John Harding. Belle Meade also means "beautiful meadow". It is designed in the Greek Revival that was popular at the time. It stayed in the family until they became is debt, and had to sell off all the land and the mansion. Others bought the mansion and preserved it and lived in it until 1952. At this point, the Association for the Preservation of Tennessee Antiquities started campaigning to save the old house. They convinced the state to purchase it and deed it in trust to the APTA, therefor preserving it for future generations to enjoy. The home now offers tours year-round, with a restaurant, and special event services available as well. A visit to Belle Meade is a must in December. The home is decked to the walls in beautiful Christmas decorations of the period. You can see Carolers, and more, then visit the winery on site as well. Experience Christmas like never before!
View all events occurring during your stay