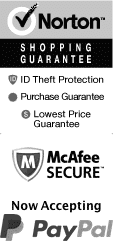 Things to Do in Nashville, TN in December 2023
Nashville, TN is filled with so many amazing things to see and do, and December is an amazing time to visit. See the city decked out in its holiday decor with sparkling lights and tons of holiday-themed attractions. From shows to sightseeing tours, you will have a blast celebrating the holiday season in Music City.
Top Things To Do In Nashville in December
Dec 1, 2023
to
Dec 23, 2023
We Need A Lot of Christmas Nashville Dinner Show
Schedule
December is an ideal time to experience the We Need A Lot of Christmas Dinner Show in Nashville. This festive activity is perfect for the holiday season and is sure to leave you feeling merry and bright. Enjoy a delicious meal while being entertained by the talented performers, who will showcase their singing, dancing, and comedy skills. The show is the perfect blend of holiday cheer and Nashville charm, making it a must-see activity for anyone visiting the city during December.
Dec 1, 2023
to
Dec 30, 2023
Nashville Christmas Lights Bus Tour
Schedule

December is the perfect month to take part in the Redneck Christmas Light Adventure in Nashville, Tennessee. This hilarious and unique experience combines a tour of the city's stunning holiday light displays with some good old-fashioned redneck humor! Hop aboard a comfortable, heated tour bus and prepare to laugh as your knowledgeable guide takes you on a journey through some of the most impressive holiday decorations in the city. With sightings of blow-up Santas, reindeer made of beer cans, and even a Redneck Santa Claus, this tour is an unforgettable way to experience the holiday season in Nashville.
Dec 1, 2023
to
Dec 31, 2023
General Jackson Showboat Nashville Lunch & Dinner Cruises
Schedule
December is the perfect time to experience the General Jackson Showboat in Nashville. This iconic attraction offers a scenic cruise along the Cumberland River on a stunning paddlewheel boat, while enjoying a delicious meal and live entertainment that highlights the holiday season. Christmas lights, decorations, and festive music add to the holiday ambiance, creating a unique and memorable experience for visitors. Don't miss the opportunity to experience one of Nashville's most beloved traditions during the most wonderful time of the year.
Dec 1, 2023
to
Dec 30, 2023
Grand Ole Opry Schedule, Tickets & More
Schedule
December is a fantastic month to visit the Grand Ole Opry in Nashville, bringing a distinct charm with holiday cheer. Experience famous country artists, new stars, and superstars in a Christmas-themed sound stage. Enjoy live holiday music, from classic Christmas hymmals to country music hits. The Opry's warm decor and festive vibes are truly enchanting, offering a mix of tradition and excitement, making it the heartbeat of country music during the holiday season.
Dec 1, 2023
to
Dec 30, 2023
The Redneck Comedy Bus Tour Nashville, TN
Schedule

December is the perfect month to experience The Redneck Comedy Bus Tour in Nashville. This activity is a hilarious and unique way to explore the city's landmarks, with jokes and anecdotes that will have you laughing throughout the whole ride. During the festive season, the bus is decorated with colorful Christmas lights and the tour will take you to see Nashville's holiday attractions. Don't miss the chance to have a joyous and memorable time with your loved ones on The Redneck Comedy Bus Tour this December.
Dec 13, 2023
to
Dec 23, 2023
Amy Grant & Vince Gill Christmas At The Ryman
Schedule
December is the perfect time to experience the musical magic of Nashville's own Amy Grant and Vince Gill. Witness their exceptional talent and chemistry in person during this stunning concert. It's a wonderful opportunity to immerse yourself in the festive spirit of the season while enjoying beloved holiday classics and original songs from these accomplished artists. Additionally, experiencing Nashville during the holidays is an unforgettable experience with numerous festive events and decorations throughout the city. Don't miss this once-in-a-lifetime opportunity!