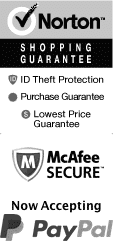 Things to Do in Nashville in November 2023
Head to the birthplace of country music to experience an amazing November vacation. In Nashville, TN, there are a ton of entertainment options to delight! Fill your itinerary with fantastic and classic shows at the Grand Ole Opry, visit the Country Music Hall of Fame and Museum, or embark upon the hilarious Redneck Comedy Bus Tour's Dancing Lights of Christmas Nashville Christmas Drive Thru.
Top Things To Do In Nashville in November
Nov 25, 2023
to
Nov 30, 2023
We Need A Lot of Christmas Nashville Dinner Show
Schedule
November is a spectacular month to visit Nashville, Tennessee and indulge in a scrumptious Christmas dinner show. Get ready to be dazzled by the spirit of the holiday season, which is combined with the charm and beauty of Nashville. Guests can indulge in a festive theatrical lunch or dinner spectacular, featuring a delicious holiday feast, unforgettable performances, and some of the most memorable holiday music ever recorded. Experience the incredible atmosphere, and create unforgettable memories with your loved ones during this magical time of year.
Nashville Christmas Lights Bus Tour
Schedule

Nov 2, 2023
to
Nov 30, 2023
General Jackson Showboat Nashville Lunch & Dinner Cruises
Schedule
November is a fantastic month to visit Nashville's General Jackson Showboat. The beautiful fall foliage along the Cumberland River creates a breathtaking view for passengers as they board the iconic paddlewheeler. The two-hour cruise offers a delicious Thanksgiving buffet, followed by a stunning live show featuring country music and exquisitely choreographed dance performances. The perfect mix of autumn colors, delicious food, and lively entertainment makes this experience one that you won't want to miss.
Nov 1, 2023
to
Nov 30, 2023
The Redneck Comedy Bus Tour Nashville, TN
Schedule

November is the perfect month to experience the hilarious and unique Redneck Comedy Bus Tour in Nashville. As the crisp autumn air sets in, the colorful foliage makes for a stunning backdrop for the tour's exploration of Music City's quirkiest and most iconic landmarks, all while entertaining guests with outrageous Southern humor. With a comfy seat on a converted school bus, guests will enjoy a two-hour ride filled with non-stop laughter and unforgettable moments. Don't miss out on this one-of-a-kind experience in Nashville this November.
Nov 3, 2023
to
Nov 28, 2023
Grand Ole Opry Schedule, Tickets & More
Schedule
November is an excellent month to visit the Grand Ole Opry in Nashville, Tennessee. The iconic venue showcases incredible live performances by top country music artists, and November is poised to deliver some particularly memorable shows leading up to the holiday season. The Opry's history and legacy make it a bucket-list destination for music fans, and November is the perfect time to experience the magic of this iconic venue. Don't miss the chance to witness live country music in the heart of Music City USA.
Nov 1, 2023
to
Nov 30, 2023
Opry House Backstage Grand Ole Opry Tour
Schedule
November is a wonderful month to visit Nashville! A highlight activity is the Opry House Backstage Tour. This exclusive tour takes you behind the scenes of the famous Grand Ole Opry House, where you'll discover how the magic of live music is made. You'll get to explore dressing rooms and green rooms, see where stars have left their signatures on the dressing room walls, and even stand in the very spot where many legendary performances have taken place. Don't miss this unforgettable experience during your Nashville visit.