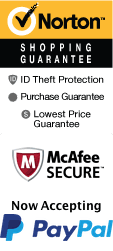 YOUR PEACE OF MIND IS OUR TOP PRIORITY
Should you need to cancel at any time, you have up to 48 hours from your vacation start date to do so for a 100% future travel credit.
Things to Do in Nashville in November 2020
Christmas is coming up, and Nashville is beginning to put up its decorations and get into the holiday spirit. There are plenty of festive shows, attractions, and activities to get started on the holly jolly holidays! Do not miss out on creating the perfect Nashville getaway in November 2020! You can combine all of these attractions with an awesome hotel selection for a marvelous respite!

Top November Things To Do In Nashville
Dancing Lights of Christmas Nashville Christmas Drive Thru
Schedule

Country Music Hall of Fame and Museum
Schedule
The Country Music Hall of Fame offers tons of amazing exhibits that are a fixture in the museum. There are also traveling exhibits that spotlight things such as the Sing Me Back Home Exhibit that details folk roots and the impact they've has on the entertainment industry. In the Country Music Hall of Fame patrons are able to travel through decades of history. There's even a wall that showcases gold as well as platinum record that is ever topped the charts. Located in downtown Nashville's most exciting area this enticingly modern and beautiful building is one of Nashville's hottest attractions. This beloved museum as well as its Hall of Fame seek to preserve the legacy as well as history of the Country genres and its most legendary performances. The Hall of Fame as well as Museum showcases numerous unique exhibits with each one dedicated to showcasing the history of entertainment in its own unique way.
Opry House Backstage Tour
Schedule
Few things inspire nostalgia like the Opry House. Many have grown up watching many music stars grace its stage to inspire others with their music. For the country music fan, life would not be complete without going to visit. Why not pair a visit with a behind-the-scenes tour? This landmark venue offers a tour to enthrall one and all. Via video, CMA Male Vocalist of the Year Blake Shelton guides one and all through the rich history of the structure. Built in 1974, its true history begins all the way back in the early 1950s with a radio show that showed off talents such as Elvis Presley. The tour allows folks to see firsthand the places where music icons stood, performed, and rehearsed along with a glimpse into what happens behind the scenes. Without the Opry House, country music would not hold the standing in the world that it enjoys today. Taking the tour during lovely autumn allows you to indulge in some much needed nostalgia as we all reminisce of days gone by. Stop by for a history lesson and a fun time!
Nashville Carriage Rides
Schedule
It's November and you are wondering what could be a good trip to take to enjoy a break. Ever consider going to a place for a simple carriage ride? Nashville, TN, should not be overlooked. Nashville carriage rides could be considered as simple but it is an "exciting simple" as you can sit back and take in the historical sites. You can relax as you pass along the best sites and attractions that the Music City, Nashville, TN has to offer. The carriage ride has an expert narrator who can clue you in on all the wonder places and the fantastic stories behind the. The carriages themselves are beautiful and astonishing. To take flight in such an amazing ride is as exciting as the sites and attractions surrounding the adventure. So, come November think no more and jump to be the first in line to take a great carriage ride in the city of the country music capital of the world as some call it. November should be Nashville carriage rides for you.
Nashville Ghost Tour
Schedule
What better way to be haunted or have spooky fun with friends and family, than a Nashville Ghost Tour in November. This walking mile-long tour which allows photography,Brakes visitors through Music City's haunted sites as they listen stories of legends. Keep camera's handy for ghost sightings as the guide gives detailed information about the haunted Nashville streets and buildings from the Skull's Rainbow Room to Downtown Broadway. Stories include: ghosts roaming the streets after suffering through events caused by nature, and now choose to haunt anywhere with music. Nashville's music attracts visitors from across the world, but with music comes deep dark stories of yesteryear. These traffic stories include murders, and so it is said that series roam free across the iconic city and even through the many underground tunnels. The guides are very knowledgeable and will equip you with all the spooky details you need and then some, as you grip the person next to you. It doesn't get eerier than that so book your Ghost walk tour today.
Nashville Nightlife Dinner Theater
Schedule
Nashville Nightlife Dinner Theater: The Nashville Nightlife Dinner Theater is the perfect event for you to go with your family in the month of November. This event is perfect if you are someone who loves country music of if you are someone who grew up listening to country songs. The Nashville Nightlife Dinner Theater has an endless buffet while there is live country music playing. This event does a great job at cerebrating this music genre and it will give you and your family a great experience listening to both old and new country songs that you love. There are a variety of performers and your children will be able to sing along and dance to the music that you guys all love and enjoy. This is the perfect way to spend some great time with your children and enjoy dancing to some country songs. The Nashville Nightlife Dinner Theater is an event in November that you will definitely never forget.
View all events occurring during your stay