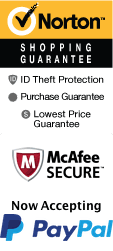 YOUR PEACE OF MIND IS OUR TOP PRIORITY
Should you need to cancel at any time, you have up to 48 hours from your vacation start date to do so for a 100% future travel credit.
Things to Do in Nashville in November 2020
Christmas is coming up, and Nashville is beginning to put up its decorations and get into the holiday spirit. There are plenty of festive shows, attractions, and activities to get started on the holly jolly holidays! Do not miss out on creating the perfect Nashville getaway in November 2020! You can combine all of these attractions with an awesome hotel selection for a marvelous respite!

Top November Things To Do In Nashville
Nov 1, 2020
to
Nov 30, 2020
The Redneck Comedy Bus Tour Nashville
Schedule

A fantastically fun and hilarious way to spend a chilly November day is on board the Redneck Comedy Bus tour, located in Nashville, Tennessee. This tour offers riders a view of the famous and historic sites for which downtown Nashville is known, such as the Ryman, Country Music Hall of Fame and Music Row. A redneck good time can be had with a ride on a camo climate-controlled bus, enjoying music, drinks and learning the redneck lingo. While guests are allowed to bring alcoholic drinks on the bus and PG-13 humor will be heard, the tour is open to people of all ages. The morning tours usually run two hours while afternoon tours are 90 minutes, with departures at Frugal MacDoogal and Nashville Palace. Christmas tours are longer and last 2 hours. Considered one of the top attractions in Nashville, the bus tour is handicap accessible and cameras are permitted.
Nov 1, 2020
to
Nov 30, 2020
General Jackson Showboat Nashville Lunch & Dinner Cruises
Schedule
General Jackson Showboat Lunch & Dinner Cruises: The General Jackson Showboat Lunch & Dinner Cruises is the perfect cruise to go on in the month of November. This cruise is the perfect adventure to go on with your family because you will be able to enjoy seeing amazing scenery that this cruise has to offer. To start, you will be able to enjoy seeing the waterside of downtown Nashville. You will also later on be able to enjoy the relaxation of watching the water and enjoying a good meal on the cruise. The cruise is equipped to be able to see and enjoy everything on the water. It is definitely an experience of a lifetime that you and your family will treasure for the rest of your lives. The panoramic views and the skyscrapers are the perfect way to relax and enjoy the cruise with your family in November the most.
Nov 3, 2020
to
Nov 28, 2020
Grand Ole Opry
Schedule
The Grand Ole Opry is rich with history. It's been around for nearly a century. Over the years many stars have performed here. Many consider this the place where they got their start. These days up and coming performers, and well-established ones both play at the Grand Ole Opry. A trip to Nashville just isn't complete unless a show at the Opry is taken in. Visitors can expect to hear many modern singers, as well as see shows that pay homage to those who have played in the past. Shows last for about 2.5 hours. They are suitable for all ages. A wide array of different performers put shows on throughout the year. Be sure to pick up a ticket or two to see your favorites. This makes a great family outing. It's also an excellent date night destination. Any music lover will want to take in a show at this historic and important venue.
Nov 1, 2020
to
Nov 30, 2020
Country Music Hall of Fame and Museum
Schedule
The Country Music Hall of Fame offers tons of amazing exhibits that are a fixture in the museum. There are also traveling exhibits that spotlight things such as the Sing Me Back Home Exhibit that details folk roots and the impact they've has on the entertainment industry. In the Country Music Hall of Fame patrons are able to travel through decades of history. There's even a wall that showcases gold as well as platinum record that is ever topped the charts. Located in downtown Nashville's most exciting area this enticingly modern and beautiful building is one of Nashville's hottest attractions. This beloved museum as well as its Hall of Fame seek to preserve the legacy as well as history of the Country genres and its most legendary performances. The Hall of Fame as well as Museum showcases numerous unique exhibits with each one dedicated to showcasing the history of entertainment in its own unique way.
Nov 1, 2020
to
Nov 30, 2020
Belle Meade Plantation Tour
Schedule
Enjoy a tour of the beautiful and historic Belle Meade Plantation. This amazing home dates back to 1807. Throughout the years, the estate has undergone changes to reflect the times. Learn all about these changes during this one hour tour. Visitors will have the chance to see the house that is furnished with lovely period style pieces. Learn about the stables, horse racing, the sawmill, and all aspects of this house. This mansion went from a plantation owning over 125 slaves, used to run it, to having a workforce of 72 waged workers. Some of these workers were former slaves who choose to stay on as hired help. After the tour, guests are invited to spend some time at the winery. Most guests spend approximately two hours here. There are a lovely gift shop and restaurant on-site for those who wish to pick up a memento or grab a bite to eat.
Nov 1, 2020
to
Nov 30, 2020
Nashville Ghost Tour
Schedule
What better way to be haunted or have spooky fun with friends and family, than a Nashville Ghost Tour in November. This walking mile-long tour which allows photography,Brakes visitors through Music City's haunted sites as they listen stories of legends. Keep camera's handy for ghost sightings as the guide gives detailed information about the haunted Nashville streets and buildings from the Skull's Rainbow Room to Downtown Broadway. Stories include: ghosts roaming the streets after suffering through events caused by nature, and now choose to haunt anywhere with music. Nashville's music attracts visitors from across the world, but with music comes deep dark stories of yesteryear. These traffic stories include murders, and so it is said that series roam free across the iconic city and even through the many underground tunnels. The guides are very knowledgeable and will equip you with all the spooky details you need and then some, as you grip the person next to you. It doesn't get eerier than that so book your Ghost walk tour today.
View all events occurring during your stay