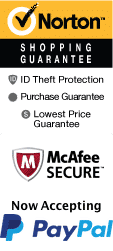 YOUR PEACE OF MIND IS OUR TOP PRIORITY
Should you need to cancel at any time, you have up to 48 hours from your vacation start date to do so for a 100% future travel credit.
Things to Do in Nashville, TN in October 2022
Music City is a popular destination year-round, but October is particularly special. As the leaves around Nashville begin to change color, you will be introduced to vivid scenery and a ton of entertainment options. From classic shows like the Grand Ole Opry to trolley tours and annual events, there are so many ways to make your Nashville October vacation special. Be sure to check out the hotels in the area as well to create the perfect getaway.

Top October Things To Do In Nashville
Oct 1, 2022
to
Oct 31, 2022
The Redneck Comedy Bus Tour Nashville, TN
Schedule

Explore the historic city of Nashville in style today. Well, redneck style in a bus that's colored for comedic effect. However, this tour is fun for all ages. The morning tours and holiday tours typically last around 2 hours for good reason, and the afternoon tours last 90 minutes or an hour and a half. Despite the tour the guest chooses, they are sure to laugh their heads off while on this tour as the guides are Nashville comedians that are blessed with the knowledge of everything historical in Nashville. They give guests a tour they won't soon forget. I mean really a yellow school bus painted to suit the "fancy" of its guests. Guests will be taken all over the city to great places like the Country Music Hall of Fame, Ryman, and Music Row. Guests will enjoy music and comedy from one of the best rated tours in the Nashville area. They have great accolades and awards to credit their tour, and even had guests laughing so hard they cried or peed themselves laughing. Yeah, they're that funny!
Oct 1, 2022
to
Oct 30, 2022
General Jackson Showboat Nashville Lunch & Dinner Cruises
Schedule
The General Jackson Showboat Lunch & Dinner Cruises are located in Nashville Tennessee. These boats are uniquely designed after the old paddle boats that use to cruise up and down the Mississippi River. You will not only get to enjoy yourself but you will also get to experience a little bit of this country's history. On this dinner cruise you will get to ride down the Cumberland River to see everything that downtown Nashville has to offer. This amazing and enormous boat is capable of carrying up to thirteen hundred passengers and it has been in business since 1985. Your ticket price includes dinner and drinks and you will get to enjoy your food while being entertained. This cruise is appropriate for all ages to attend and is also handicap accessible. Feel free to bring along your camera or video camera if you want. You can expect your cruise to last about two and a half hours.
Oct 1, 2022
to
Oct 29, 2022
Grand Ole Opry
Schedule
The Grand Ole Opry, situated several miles from Tennessee's historic capital city, offers you the best country music entertainment and Southern hospitality near Nashville. At any Grand Ole Opry concert event, you can see all the most popular and talented country music stars in concert: Darius Rucker, Luke Bryan, Chris Stapleton, Taylor Swift, Martina McBride, Dolly Parton, Tim McGraw, and much more. During your stay in Nashville, you can enjoy the best of American country music in the Grand Ole Opry House and discover the many pleasant surprises that awaits you there: Gaylord Opryland Resort & Convention Center, Schermerhorn Symphony Center, Arrington Vineyards, Cheekwood Botanical Garden, Andrew Jackson's Hermitage, Frist Center for the Visual Arts, Bicentennial Capitol Mall State Park, Adventure Science Center, Cathedral of the Incarnation, etc. Moreover, the Grand Ole Opry is a stone's throw from Opry Mills Mall, the largest outlet in the state of Tennessee in which which you can get an amazing variety of great savings and true value at many stores located there.
Oct 1, 2022
to
Oct 31, 2022
Country Music Hall of Fame and Museum
Schedule
During the month of October, the leaves are turning in Nashville. This is only one of the reasons why many people visit the city. Another is to visit the Country Music Hall of Fame. With the cooler weather in October, it's often a bit more pleasant for guests to walk around the attraction while learning about classic and modern country music artists. There are a few interactive exhibits for guests to enjoy while they are at the Hall of Fame. Guests will also be able to see some of the traveling exhibits that are only there for a short time. One of the features that guests can view is a wall of gold and platinum records that artists from all decades have received. There are also a few recordings of songs that haven't been heard on the radio or that haven't been included in albums that have been released to the public.
Oct 2, 2022
to
Oct 20, 2022
Nashville Nightlife Dinner Theater
Schedule
What is there to do in Nashville? Well, there's always Music City. A famous, historic, and beautiful concert hall that still plays live bands. This place is great for all ages, even children can have a blast at Music City. They have a dinner and a show that lasts around 2 and a half hours and boasts a great buffet with deliciously home cooked and home-style meals with great refreshments and beverages. If you're going to Nashville for the nightlife, then stop over to Music City and enjoy a great night for the entire family. Great country performances from the best today playing some of the best songs from the past. The dinner is before the show, and the concert will take the remainder of the time. However, if you're visiting Nashville, Tennessee, you'll want to check into one of the great local hotels and visit one of the many great nearby attractions as well. Some of these attractions include museums, the Grand Ole Opry, Murder Mystery shows, and adventure cruises. What are you waiting for? Go buy your tickets to Nashville today and bring the family!
Oct 1, 2022
to
Oct 31, 2022
Opry House Backstage Tour
Schedule
Touring the Opry House for the backstage tour is a great experience. As guests come in to take their 45 minutes to hour long tour, they will be guided via video by Blake Shelton, the CMA male Vocalist of the Year. Guests get to see where their favorites to ever perform have laced their boots, got dressed, and prepared for their concert. This is home to the place that make Elvis, Elvis Presley and got him the career of a superstar. The performance era of the Opry House is so much shorter than the radio era of the Opry House, but this is where the best to ever do it got ready for their performance, and don't forget, Blake Shelton himself via video will be walking you through the backstage tour. This place boasts the greatest country artists that have performed here over the years, and stars that still do. It gives guests the insight into how it was back in the day, and they will walk the guest through the history of the Opry House.
View all events occurring during your stay