Nashville TN Historical Tours
Nashville Historical Tours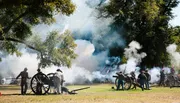 Make the Civil War era come alive again on a seven-hour historical tour of the site of the Battle of Franklin, which includes its cemetery, a thorough walk through the battle's ground zero, the Carter House, and the period-furnished Carnton Plantation.The Civil War Battle of Franklin comes to life in this tour that takes the visitor to the historic battlefield, where 9,500 soldiers lost their lives in five hours, as well as other significant landmarks of the conflict, including the Carter House and Carnton Plantation. This unique endeavor will help visitors to understand Music City's past and its role in this pivotal war.
<
Dec 09
N/A
Dec 10
N/A
Dec 12
9:00 AM
Only 20 Tickets Left
Dec 14
9:00 AM
Only 21 Tickets Left
Dec 16
N/A
Dec 17
N/A
Dec 19
9:00 AM
Only 10 Tickets Left
Dec 21
9:00 AM
Only 14 Tickets Left
Dec 23
N/A
Dec 24
N/A
Dec 25
N/A
Dec 26
9:00 AM
Only 12 Tickets Left
>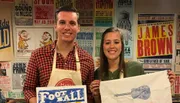 Attend the Hatch Show Print Historical Tour to see the company that created posters that were plastered across the country, and watch them roll off the printing press before seeing some original, old posters and then creating your own keepsake print. The Hatch family printing business is one of the most famous companies in Nashville having been in operation since 1879 and produced posters for some of the most famous circuses, performers and businesses in the area who all get a mention on this tour. This adventure is sure to be an amazing time, so do not miss out on this historical adventure.