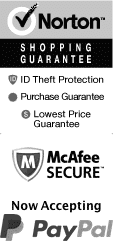 Things to Do in Nashville, TN in February
February is the month of romance, and visitors will have a great time getting out and experiencing everything that Nashville has to offer during the month. Find the schedule filled with shows, attractions, and events to make your Valentine's Day or February getaway special!
Top Things To Do In Nashville in February
We Need A Lot of Christmas Nashville Dinner Show
Schedule
Nashville Christmas Lights Bus Tour
Schedule

Feb 1, 2024
to
Feb 29, 2024
Country Music Hall of Fame and Museum
Schedule
In February, the Country Music Hall of Fame and Museum in Nashville offers a unique, crowd-free experience. The museum brims with rich music history, mesmerizing exhibits, and intimate live performances. Explore iconic memorabilia as you delve deeper into the heart of country music. February hosts fewer tourists, offering a more personal and unrushed exploration. Plus, Nashville's mild winter weather makes traveling and sightseeing more comfortable. So, enjoy the vibrating country music pulse this February, undisturbed.
Feb 1, 2024
to
Feb 29, 2024
The Redneck Comedy Bus Tour Nashville, TN
Schedule

February may be cold in some parts of the world, but it couldn't be a better time to hop aboard The Redneck Comedy Bus Tour in Nashville. This hilarious tour takes you around Music City's most famous sites, all while cracking jokes and making you laugh until your sides hurt. With heated buses and cozy blankets to keep you warm, this activity is perfect for beating the winter blues and experiencing the unique culture of Nashville in a fun and unforgettable way.
Feb 1, 2024
to
Feb 29, 2024
The Neighborhood Hop On/Off Tour
Schedule
February is a fantastic time to experience the Neighborhood Hop-On Hop-Off Tour in Nashville, Tennessee. The mild winter weather allows for comfortable sightseeing, without the crowds of the peak tourist season. This tour showcases the diverse neighborhoods of Music City, including famous sites like the Country Music Hall of Fame and Museum, the Frist Art Museum, and Printers Alley. With the flexibility to hop on and off at your leisure, this tour offers an authentic and immersive way to explore Nashville's unique neighborhoods.
Feb 1, 2024
to
Feb 29, 2024
Nashville Segway Tours
Schedule
Visiting Nashville in February offers a less crowded, more personalized experience on the Nashville Segway Tours. Winter's chill gives way to mild temperatures, perfect for outdoor exploration. Our gifted guides revel in sharing intriguing tales about Music City's rich history, landmarks, and hidden gems. Navigating on Segways adds an adventure edge, making it an exciting way to see Nashville's soul. Wrap up with photos at iconic spots, making this not just a tour, but an everlasting memory!