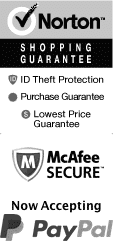 Things to Do in Nashville in March 2023
Spring is just around the corner, and a visit to Nashville, TN in March is certain to be a memorable time. Get out and experience tons of amazing shows, attractions, and things to do with a variety of fun adventures at your fingertips.
Top Things To Do In Nashville in March
We Need A Lot of Christmas Nashville Dinner Show
Schedule
Nashville Christmas Lights Bus Tour
Schedule

Mar 1, 2024
to
Mar 30, 2024
The Redneck Comedy Bus Tour Nashville, TN
Schedule

March is a fantastic time to experience the hilarious side of Nashville with The Redneck Comedy Bus Tour! As the temperature begins to warm up, guests can soak in the sights and sounds of Music City while laughing out loud on this entertaining excursion. The tour features a laugh-out-loud comedy show, a two-hour ride through Nashville and a stop at a local bar for a drink. Whether you're a tourist or a local, the Redneck Comedy Bus Tour in March is the perfect way to unwind and have a good time!
Mar 1, 2024
to
Mar 31, 2024
The Neighborhood Hop On/Off Tour
Schedule
March is a great month to visit Nashville and take The Neighborhood Hop-On Hop-Off Tour. The weather is mild and pleasant, perfect for exploring the city's vibrant neighborhoods. With this tour, visitors can easily navigate through popular areas such as Downtown Broadway, Music Row, and the Gulch. With informative and entertaining commentary, guests can learn about the city's culture, history, and landmarks. Plus, the tour offers the flexibility of hopping on and off at any of the 19 stops along the route, allowing visitors to customize their itinerary and see the sights at their own pace.
Mar 1, 2024
to
Mar 31, 2024
Country Music Hall of Fame and Museum
Schedule
Visit Nashville's renowned Country Music Hall of Fame and Museum in the delightful weather of March. Known as the "Smithsonian of country music", it houses a rich collection of memorabilia, music displays, and insightful exhibits. The less crowded yet vibrant Nashville in March offers a more intimate exploration of country music legends. Witness the intricate detail in the architecture, the enigmatic artifacts, and the beautifully narrated history of country music at this iconic institution.
Mar 1, 2024
to
Mar 31, 2024
Nashville Segway Tours
Schedule
March presents an ideal time to explore Nashville on Segway Tours, thanks to the milder weather. This unique tour allows you to breeze through the city's historic landmarks, culture-rich neighborhoods, and scenic parks with ease, supervised by expert guides. On a Segway, you can cover more ground quicker, while immersing yourself into the electrifying Nashville music scene and Southern hospitality. March's pleasant climate further enhances this experience, making it a must-do activity for your Nashville adventure.