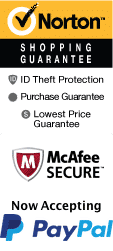 YOUR PEACE OF MIND IS OUR TOP PRIORITY
Should you need to cancel at any time, you have up to 48 hours from your vacation start date to do so for a 100% future travel credit.
Things to Do in Nashville in March 2022
Music City is known for its entertainment and fun. For a March vacation, there is no better place! Enjoy the warming weather as you explore historic places in music history. Catch a live show at the Grand Ole Opry, visit the Country Music Hall of Fame and Museum, or take a dinner cruise on the General Jackson. Visitors can complete their vacation with a hotel booking or reserve pre-made vacation packages for a curated experience.

Top March Things To Do In Nashville
Mar 3, 2022
to
Mar 31, 2022
The Redneck Comedy Bus Tour Nashville, TN
Schedule

Are you a backwoods, deer huntin' redneck that loves a good laugh every now and then? If so, the Redneck Comedy Bus is a rootin tootin good time for you and your friends. During this two hour tour you are taken through the heart of Nashville Tennessee to enjoy the scenery and activities offered in one of the most soulful cities in America. During this tour you are guided by a redneck certified comedian that will have you laughing all the way home! Some of the fun and exciting places you will be visiting the country music hall of fame, downtown Nashville city center and Ryman Row. While cruising around the country music city of fame, you get the opportunity to laugh your redneck self to tears while also enjoying the scenery and recreational activities in the heart of Nashville. So come along and join the redneck bus on this all inclusive Redneck Comedy Bus Tour in Nashville Tennessee.
Mar 4, 2022
to
Mar 31, 2022
General Jackson Showboat Nashville Lunch & Dinner Cruises
Schedule
Come and join us for a showboat cruise in Nashville, Tennessee where you get a meal and beverage to enjoy while you're on board. Enjoy great music and a great show on board of the General Jackson Showboat. This cruise shows an amazing view of Cumberland River also wild life like bids and fish. Book your tickets now to the most amazing Showboat cruise in Nashville, Tennessee you won't be disappointed. This tour is highly recommended by locals and tourist as well, not for nothing is consider #1 cruising experience. So if you happen to be in town during the month of March the General Jackson Showboat Lunch and Dinner cruise is a top attraction in the city. Prepare to have an amazing time with family, friends and definitely couples. This cruise serve an amazing course meal and great beverages but the best part will always be the scenery and nature.
Mar 1, 2022
to
Mar 31, 2022
Grand Ole Opry
Schedule
I was getting ready for a show. My wife was spending time dressing up and putting her makeup on. I grabbed my wallet and but it in my back pocket. We couldn't wait to go to see Darius Rucker in concert. I love country music. It is after all the number one best music in America after all. My wife on the other hand on the other hand is not really a country fan. Shes more into rock and metal, which is part of the reason that she wants to go to this concert. She knows Darius Rucker from the nineties rock band "Hootie and the Blowfish" and was not aware that was singing country. That is until I shown her a video of one of his most popular country songs and she immediately loved it. What would be a better place to watch him perform then the Grand Ole Opry? That's where some of the biggest country artist go to perform their biggest songs. I know that when my wife and I arrived there then she is going to love it!
Mar 2, 2022
to
Mar 31, 2022
Nashville Nightlife Dinner Theater
Schedule
Nashville Nightlife Dinner Theater The Nashville nightlife dinner theater is an amazing way for you and your family to enjoy live music. This nightlife dinner theater is perfect for you and your family to relax and enjoy entertaining shows with special guests that will make this entire trip unforgettable and very memorable for each and everyone of you. You will be able to enjoy an endless buffet with many different delicious home styled foods and many different drinks before you enjoy the live music and the performances after. This nightlife theater in Nashville is a great way for you to enjoy country music and celebrate your favorite singers that you grew up listening to. You will be able to sing and dance along to some of your favorites songs making this trip memorable to you. There will be very many different countries stores that will keep you entertained throughout the night. This is definitely an experience of a life time that you will not forget.
Mar 1, 2022
to
Mar 31, 2022
Country Music Hall of Fame and Museum
Schedule
Country Music Hall of Fame and Museum: If you are someone that enjoys listening to country music, then the Country Music Hall of Fame and Museum is a museum that you will definitely enjoy. The Country Music Hall of Fame and Museum is the perfect way for you and your family to explore the history of country singers that you grew up listening to or that have inspired you in some way. This museum has many different exhibits that represent the way that country music has evolved over the years. This is a good way for you to learn new historic facts about this music genre that you probably did not know. It is also a good way for you to connect with your favorite singers whether they are in the past or in the present. Visiting this museum will allow you to learn new facts about country music that you did not already know.
Mar 1, 2022
to
Mar 31, 2022
Musician Hall of Fame
Schedule
Musician Hall of Fame in March-
The musician Hall of Fame in Nashville Tennessee is a great place for you and your friends to go visit for a night out. During this time, you will have the opportunity to learn more about the Hall of Fame Museum and get a good tour of it as well. You'll be able to learn more about the music industry and about the history behind these famous musicians.
If you are someone who enjoys listening to music, this will definitely be a great experience for you because you'll be able to leave the museum with a lot of knowledge and a lot of great memories with your friends. You and your friends will also have the opportunity to see important historical artifacts and other instruments that were played by famous musicians.
Your tour will be able to cover different exhibits such as the American studio exhibit, the Nashville exhibit and the LA exhibit. This is a great way for you to spend some quality time with your friends while at the same time learned some valuable information.
View all events occurring during your stay