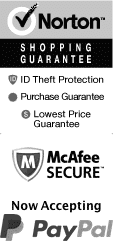 Things to Do in Nashville in April 2024
Explore the beautiful and fascinating city of Nashville, TN this April. With an array of amazing show performances, great musical museums, and plenty of fun on cruises and more, guests will have a blast. Browse the calendar to find out which activities are available during your getaway, and have a blast exploring Nashville!
Top Things To Do In Nashville in April
We Need A Lot of Christmas Nashville Dinner Show
Schedule
Nashville Christmas Lights Bus Tour
Schedule

Apr 1, 2024
to
Apr 30, 2024
The Redneck Comedy Bus Tour Nashville, TN
Schedule

April is the ideal month to experience the hilarious and authentic Redneck Comedy Bus Tour in Nashville. The weather is mild, the flowers are in bloom, and the entire city is abuzz with excitement. During this activity, you'll get a unique perspective on Music City's history and landmarks while laughing uncontrollably with fellow passengers. Your experienced guide will entertain you with jokes, stories, and even some singalongs. Don't miss out on this unforgettable adventure!
Apr 1, 2024
to
Apr 30, 2024
Taste of The Gulch
Schedule
April is the perfect time to try the Taste of the Gulch tour in Nashville, Tennessee. During this foodie experience, visitors can taste the best food and drinks the Gulch has to offer. April is an excellent time to visit the city, as spring is in full swing, and the weather is pleasant, making it ideal for outdoor activities. The tour presents an excellent opportunity for visitors to explore the culinary scene in Nashville and discover locally sourced delicacies while learning about the history and culture of the neighborhood.
Apr 1, 2024
to
Apr 30, 2024
The Neighborhood Hop On/Off Tour
Schedule
April is the perfect month to embark on the Neighborhood Hop-On Hop-Off Tour in Nashville. Not only is the weather warm and pleasant, but the city also comes alive with vibrant spring colors and activities. The tour takes you through Music City's most stunning neighborhoods, such as Germantown and East Nashville, while offering historical insights and local tips. You can enjoy multiple stops, engage with friendly locals, and listen to live music while savoring the exquisite Nashville cuisine. This tour is a must-do activity in April for all visitors seeking an authentic Tennessee experience.