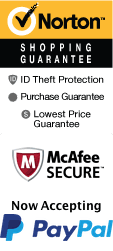 YOUR PEACE OF MIND IS OUR TOP PRIORITY
Should you need to cancel at any time, you have up to 48 hours from your vacation start date to do so for a 100% future travel credit.
Things to Do in Nashville in April 2021
Get ready for spring! With the weather warming up, it is the perfect time to experience the outdoor adventures in Music City. You can also choose to participate in fun family-friendly activities and attractions or create a spring break vacation complete with trolley tickets or a Honky Tonk bar hop! No matter what sort of getaway you're looking to create, we can help. Book today!

Top April Things To Do In Nashville
Apr 3, 2021
to
Apr 24, 2021
Grand Ole Opry
Schedule
The Grand Ole Opry is a country music show in downtown Nashville, Tennessee. It sits near the Ryman Auditorium, and the Country Music Hall of Fame and Museum, plus the famous hotel the Gaylord Opryland. It started as the WSM Barn Dance in 1925. It quickly gained momentum, and the Opry expanded and moved to the Ryman Auditorium, where it stayed until 1974. Some of the entertainers that have received the honor of becoming members of the Grand Ole Opry are Loretta Lynn, Patsy Cline, Merle Haggard, Alan Jackson, Trace Adkin, and the man in black, Johnny Cash. Entertainers that have performed there recently are Dierks Bentley, Brad Paisley, and the Charlie Daniels Band. The show is about two and a half hours long, and is great for all ages. It is also handicap accessible. Shows are wonderful any time of year, but visiting in April means taking in Tennessee when spring is blossoming.
Apr 1, 2021
to
Apr 30, 2021
The Redneck Comedy Bus Tour Nashville
Schedule

The Redneck Comedy Bus Tour in April: The Redneck Comedy Bus Tour is a fun bus tour that you and your family can go on in the month of April. April weather is perfect for this specific bus tour because of the activities that it includes. This bus tour will take you to and through the downtown area and the bus tour guide will show you and explain to you everything important you need to see. The Redneck Comedy Bus Tour in April is a fun activity to do when you are visiting the city of Nashville in April because you will get the chance to see and learn about historic events that happened as well as understand the evolution of the city of Nashville. The sight seeing that you will do will make it even more memorable! This bus tour is guaranteed to make you laugh and have a fun time with your family or close friends!
Apr 1, 2021
to
Apr 30, 2021
General Jackson Showboat Nashville Lunch & Dinner Cruises
Schedule
Located in Nashville, Tennessee, the General Jackson Showboat Lunch and Dinner Cruise gives passengers an opportunity to see the waterside of downtown Nashville and its unique hotels, all while enjoying a relaxing cruise and delicious meal. The showboat is equipped to carry up to 1,037 passengers and 135 crew at a comfortable speed of 5 to 8 miles per hour, which allows for panoramic views of towering skyscrapers adorned with sparkling lights of the city. With four decks consisting of a sit down dining area, comfortable seating, balconies and many outside viewing opportunities, the General Jackson Showboat is a great experience for any spring break or spring travel. April is the perfect time to attend to enjoy the sights and to see a bit of wildlife as springtime comes to a blossom. The warm weather with a cool breeze is a welcoming edition as the boat cruises along the Cumberland River with live band music.
Apr 1, 2021
to
Apr 30, 2021
Country Music Hall of Fame and Museum
Schedule
Country Music Hall of Fame and Museum The Country Music Hall of Fame and Museum is a good place to go visit in the month of April. This museum is great if you enjoy country music and if you grew up listening to any country songs. Country music has been around for a long time and there are many different facts that you can learn about at this museum. The Country Music Hall of Fame and Museum has many exhibits that help represent the evolution of country music and the way that it has impacted the music that we listen to in this day and age. You will be sure to learn something that is interesting that exciting that you did not know already. If you are passionate about Country music, this museum will be the perfect place for you to learn historic facts about this genre and it will be a good activity to do on your trip.
Apr 1, 2021
to
Apr 30, 2021
Nashville Zoo
Schedule
Wild Thing you make my heart sing is something that can be said about the time you will definitely have at the Nashville Zoo this April. Spring will be in the air and so will the opportunity to explore Nashville's global collection of animals. This zoo holds the normal fare along with very special surprises. The exhibits include the Unseen World of reptiles; hidden critters, Meerkat, Gibbons and some much more around every corner. You will even have the distinct and unique opportunities to get up close and personal with chances for petting of pet goats, camels, an alpaca, and gorgeous Galapagos tortoises just to name a few. You will definitely want to check out the $2.00 admission extras in exhibits they are worth your time. There is a Shell Station that is not for gas but turtles or tortoise. You can make another selection of beautiful birds in an aviary including parrots and opportunity to feed them with your ticket and there is so much more. There are experts to answer every question you may have and this zoo has thought of everything to make your day here memorable for one and all. So make your heart happy with the joy a trip to the Nashville Zoo will provide.
Apr 1, 2021
to
Apr 30, 2021
The New Nashville City Trolley Tour
Schedule
April is the start of spring, and what better way to enjoy the warming weather than to enjoy a trolley tour of Nashville City. Gather the family and hop aboard a double-decker bus and be ready to see over 100 points of interest throughout Music City. Not only do you get to relax while someone else does the driving, but the tour is completely narrated. This is a fun way to learn about the city while having time to see all the amazing sights all at once. Take note of places to return to later to enjoy in more detail. The local guide is not only knowledgeable about the area, but fun too. This is a great way to relax, get some fresh air, and learn what makes Nashville city so great. There are so many sites to see, make sure to bring a camera to catch to capture those that were family favorites.
View all events occurring during your stay