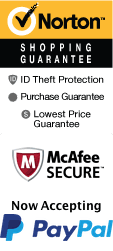 YOUR PEACE OF MIND IS OUR TOP PRIORITY
Should you need to cancel at any time, you have up to 48 hours from your vacation start date to do so for a 100% future travel credit.
Things to Do in Nashville in April 2021
Get ready for spring! With the weather warming up, it is the perfect time to experience the outdoor adventures in Music City. You can also choose to participate in fun family-friendly activities and attractions or create a spring break vacation complete with trolley tickets or a Honky Tonk bar hop! No matter what sort of getaway you're looking to create, we can help. Book today!

Top April Things To Do In Nashville
Apr 1, 2021
to
Apr 30, 2021
The Redneck Comedy Bus Tour Nashville
Schedule

The Redneck Comedy Bus Tour in April: The Redneck Comedy Bus Tour is a fun bus tour that you and your family can go on in the month of April. April weather is perfect for this specific bus tour because of the activities that it includes. This bus tour will take you to and through the downtown area and the bus tour guide will show you and explain to you everything important you need to see. The Redneck Comedy Bus Tour in April is a fun activity to do when you are visiting the city of Nashville in April because you will get the chance to see and learn about historic events that happened as well as understand the evolution of the city of Nashville. The sight seeing that you will do will make it even more memorable! This bus tour is guaranteed to make you laugh and have a fun time with your family or close friends!
Apr 1, 2021
to
Apr 30, 2021
Country Music Hall of Fame and Museum
Schedule
Country Music Hall of Fame and Museum The Country Music Hall of Fame and Museum is a good place to go visit in the month of April. This museum is great if you enjoy country music and if you grew up listening to any country songs. Country music has been around for a long time and there are many different facts that you can learn about at this museum. The Country Music Hall of Fame and Museum has many exhibits that help represent the evolution of country music and the way that it has impacted the music that we listen to in this day and age. You will be sure to learn something that is interesting that exciting that you did not know already. If you are passionate about Country music, this museum will be the perfect place for you to learn historic facts about this genre and it will be a good activity to do on your trip.
Apr 1, 2021
to
Apr 30, 2021
Belle Meade Plantation Tour
Schedule
The Belle Meade Plantation Tour is picturesque all year round when you think of the intricate ways the facility decorates to produce noteworthy photo ops time and time again but the month of April is especially beautiful. Spring brings in fresh air and blooming flowers. Fresh spring breezes and ample sunshine make the Belle Meade Plantation Tour especially fantastic when the magnolia trees around the grounds are in bloom. The tour includes information about the plantations past in thoroughbred horses and carriages as well as the large parties and galas that were once hosted right on the plantation. Currently visitors can enjoy the winery. A wine tasting of the popular grape, blackberry and muscadine wines is included in each tour ticket. Guests leave the Belle Meade Plantation Tour with knowledge of civil war history, horse breeding and racing information as well as a new experience in wine and local fruits. There is a restaurant and gift shop on-site. The informational tour lasts approximately one hour but many guests enjoy the grounds so much that they spend an average of 2 or more hours at the plantation.
Apr 1, 2021
to
Apr 30, 2021
Johnny Cash Museum
Schedule
The Johnny Cash Museum is an officially authorized museum by Johnny cash, the youngest person to join the Country Music Hall of Fame in 1980. He also joined the Songwriter's and Rock and Roll Hall of fame. This is an authentic devotion to the life of Mr. Cash and his music career. It is the best stop in Music City for any Man in Black die-hard fans. When you visit this beautiful city's Museum you will have an opportunity to embark on an indebted journey through Johnny Cash's remarkable and exciting music life. The best time to visit Johnny Cash Museum city is in April as it is a warm-weather month in Nashville which brings the city to life. Apart from the state of art exhibits, there is also a cafe, a gift shop, and a coffee shop on-site making it one of the most complete and authentic Johnny cash experiences available. Be sure not to miss out on the museum that features the world's biggest most wide-ranging collection of Johnny Cash artifacts and souvenirs which include artwork, stage costumes, handwritten lyrics personal instruments, and the contributions from friends and family.
Apr 1, 2021
to
Apr 30, 2021
Madame Tussauds Wax Museum
Schedule
If you happen to be in Nashville Tennessee in April, and you are itching to see a familiar face and bragging rights to your friends back home. May I suggest you Madame Tussauds Wax Museum that is filled with some of your favorite A-list celebrities of past and present. This place is filled with hyper-realistic figures that wouldn't surprise you if they did happen to come to life before you. Some examples of the celebrities they have created are Johnny Cash, Beyonce, Patsy Cline, Taylor Swift, and Kenny Rodger, to only name a few. Each set of wax figures are divided into related subjects to make it a little easier to find a certain idol if you are interested in getting that perfect selfie. Some of those are Music, for the singers, Admissions, of the dancers, Pre-show, of the 1950s, Radio from the 1950s radios, and Backstage, in case you never had the experience of being backstage and several more.
Apr 1, 2021
to
Apr 30, 2021
Patsy Cline Museum
Schedule
If you happen to be in Nashville Tennessee in April, you are more of a fan of the classic country music, may I suggest you check out this famous museum called Patsy Cline Museum. With how popular Patsy Cline still is, any big fan of her's would love nothing more than to go to a museum dedicated to her. This place is a win for anyone who claims to know everything about the young singer who passed away before her time. But thanks to some of the things in this museum being furnished by the family themselves, there are quite a few items that have never been seen before in the museum's displays. Also, pieces that are well known, like her guitar named Dn Helms', a red steel guitar, she played on "Walkin' After Midnight". Even if the older music in the country genera is your favorite, it might be nice to see one of the biggers influencers to the country world.
View all events occurring during your stay