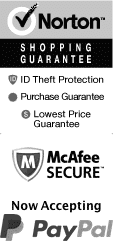 Things to Do in Nashville in May 2024
May is an amazing time to visit Nashville. During this month, guests will find an awesome array of attractions, activities, shows, cruises, and more. Whether you want to see a show at the Grand Ole Opry, take a cruise on the General Jackson, or enjoy one of the amazing musical museums that make Nashville so special, you are certain to have a great time. Do not miss out on all of the fun!
Top Things To Do In Nashville in May
We Need A Lot of Christmas Nashville Dinner Show
Schedule
Nashville Christmas Lights Bus Tour
Schedule

May 1, 2024
to
May 31, 2024
The Redneck Comedy Bus Tour Nashville, TN
Schedule

May is a fantastic month to experience the Redneck Comedy Bus Tour in Nashville, Tennessee. The weather is warm, trees are lush, and visitors can enjoy the open-air views from atop the double-decker bus. During the tour, guests can laugh and learn about the city's history, culture, and landmarks. The Redneck Comedy Bus Tour offers a unique way to see Music City and is a must-try activity for those looking to add some humor to their vacation.
May 1, 2024
to
May 31, 2024
General Jackson Showboat Nashville Lunch & Dinner Cruises
Schedule
May is an ideal month to visit the General Jackson Showboat in Nashville. The milder weather sets the perfect backdrop for this unique experience. It combines a scenic river cruise on one of the largest showboats ever built, with a fantastic Southern meal and a music show. The cruise offers majestic views of the natural beauty around Cumberland River, while the evenings become magical with the rhythmic foot-tapping music from dynamic stage shows performed on-board.
May 2, 2024
to
May 31, 2024
Grand Ole Opry Schedule, Tickets & More
Schedule
Visiting the Grand Ole Opry in Nashville during May promises an unforgettable experience. The temperate weather is perfect to enjoy the variety of talents, from country legends to contemporary chart-toppers. Experience the vibrant culture at its peak during Opry's Main Show, with enhanced outdoor activities assisting with pleasant intermissions. Surrounded by blooming southern scenery, May complements the exhilarating tunes of Nashville with its richly colored ambiance.
May 10, 2024
to
May 24, 2024
Nashville Nightlife Dinner Theater
Schedule
Experience Nashville's vibrant nightlife in May, a wonderful blend of spring weather and live entertainment. Enjoy a unique evening at Nashville Nightlife Breakfast & Dinner Theater, highlighted by world-class performances and southern culinary delights. Temperatures are moderate, perfect for exploring Music City's attractions during the day, before settling into the cozy theater setting. May's schedule often includes tributes to legends like Johnny Cash and Patsy Cline, making it an unmissable month for music lovers.