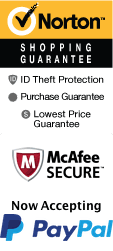 YOUR PEACE OF MIND IS OUR TOP PRIORITY
Should you need to cancel at any time, you have up to 48 hours from your vacation start date to do so for a 100% future travel credit.
Things to Do in Nashville May 2021
Visit the beautiful city of Nashville, TN where you will be able to embark upon historic tours, awesome activities, and book fantastic lodging. Create an unforgettable venture in middle Tennessee! Pair it all with your choice of hotels in the area for the ultimate getaway!

Top May Things To Do In Nashville
May 1, 2021
to
May 29, 2021
Grand Ole Opry
Schedule
While in Nashville, Tennesee a trip to the Grand Ole Opry is not only a wonderful way to see the hottest names in country music today, but a way to be a part of country music history. Founded in 1925 came from humble beginnings, and rose to become one of the iconic venues for country music performances. Over the years it played host to some names in country music that names are now legends in the genre. Notable performers such as Johnny Cash, Patsy Cline, Loretta Lynn, and so many others. In other words, coming to the Grand Ole Opry is more than just a musical experience, it is a way to touch a part of history that helps you connect with those who left such an indelible mark forever embedded in country music. So, regardless of the performance that is currently scheduled at the Grand Ole Opry, it is worth the trip, not only will the performance not disappoint but the venue is one that has stood the test of time and is a testament to how far the genre has come.
May 1, 2021
to
May 31, 2021
The Redneck Comedy Bus Tour Nashville
Schedule

For a fun and unique tour of Nashville, Tennessee, the Redneck Comedy Bus Tour is a must. It is considered one of the top attractions in Nashville and is a humorous way to see the Music City. The one and a half to two hour guided tour takes place on a climate controlled, camo bus with horns. Sites on the tour include the Country Music Hall of Fame, the Ryman, and Music Row. The knowledgeable guide shares Nashville's historical sites (great places for guests to visit at another time on their own) with plenty of hilarious entertainment. Guests of all ages are welcome, although it is recommended for ages 14 years and up do to some PG-13 humor. Cameras and drinks, alcoholic or not, are permitted on the bus. The driver and/or the host will help handicap individuals on and off the bus and store wheelchairs or walkers on the bus.
May 1, 2021
to
May 31, 2021
Country Music Hall of Fame and Museum
Schedule
The Country Music Hall of Fame and Museum is located at 222 Fifth Avenue South in Nashville Tennessee. This forty thousand square foot museum takes you back through all of the country music stars throughout time. Here you will be able to view artifacts from country music stars such as special outfits that were worn during performances, vehicles that the country music stars drove and even some of their first records that they ever made. There are several different packages of tour that you can choose from but the guided and narrated tour of the museum last about two and half hours. If you want to view some of the studios there is a tour package for that as well. Non-flash photography is allowed in the museum and there is an onsite restaurant and gift shop for you to pick up a souvenir. This tour is handicap accessible and appropriate for all ages to attend.
May 1, 2021
to
May 31, 2021
Homes of the Stars Bus Tour
Schedule
Homes of the Stars Bus Tour The Homes of the Stars Bus Tour is a great activity to do in the month of May because the weather is nice and warm! The Homes of the Stars Bus Tour is a tour that takes you to and through Downtown Nashville and it has a tour guide that makes the tour funny and enjoyable for everyone! The warm weather that May has to offer makes this bus tour that much more fun because after you go to Downtown Nashville, you will be taken to the homes of famous Country singers. This is definitely a once in a life time experience because you will get to see where your favorites singers live and how they live as well. If you are someone who is passionate about Country music, this activity will be a lot of fun to you and it will be help you soak in this vacation even more!
May 1, 2021
to
May 31, 2021
Discover Nashville Inclusive Bus Tours
Schedule
The Discover Nashville Inclusive Bus Tour takes passengers to some of the most popular attractions in the city. When passengers go on the tour in May, they can enjoy the beautiful new growth on the trees and the bright colors that begin to pop up around the city. The bus has comfortable seats and has enough space for 25 passengers. Guests will be able to see the historic areas of Nashville as well as some of the attractions that are known for musical performances. While there are a few stops on the tour where guests can get off the bus and take pictures, most of the tour takes place on the bus. However, guests are encouraged to have cameras on hand as the bus stops at each location long enough for passengers to take pictures from the vehicle. Some of the attractions that are seen include The Parthenon and Riverfront Park.
May 1, 2021
to
May 31, 2021
Music City Trolley Hop
Schedule
Hop on the Music City Trolley during your visit to Nashville, TN. The trolley is a great adventure during May because the beautiful weather allows you to see parts of Nashville. This narrated tour will take you to the Music Hall of Fame, The Parthenon, Marathon Village, Ryman Auditorium, and the Bicentennial State Park. You will learn the history behind the landmarks you will be visiting. Enjoy the history U.S Post Office building which is in the middle of Centennial Park and you can purchase gifts for your loved ones back home from Johnny Cash Museum. The artifacts will take you back in time as you explore the many exhibits within, and then you can go to the Farmers Market to explore the 1800's atmosphere and see the many fresh produce of vegetable and fruits, so if you're new to the area you can learn many things about Nashville and how country music formed.
View all events occurring during your stay