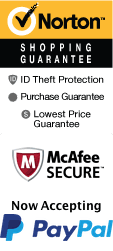 YOUR PEACE OF MIND IS OUR TOP PRIORITY
Should you need to cancel at any time, you have up to 48 hours from your vacation start date to do so for a 100% future travel credit.
Things to Do in Nashville May 2021
Visit the beautiful city of Nashville, TN where you will be able to embark upon historic tours, awesome activities, and book fantastic lodging. Create an unforgettable venture in middle Tennessee! Pair it all with your choice of hotels in the area for the ultimate getaway!

Top May Things To Do In Nashville
May 1, 2021
to
May 31, 2021
The Redneck Comedy Bus Tour Nashville
Schedule

For a fun and unique tour of Nashville, Tennessee, the Redneck Comedy Bus Tour is a must. It is considered one of the top attractions in Nashville and is a humorous way to see the Music City. The one and a half to two hour guided tour takes place on a climate controlled, camo bus with horns. Sites on the tour include the Country Music Hall of Fame, the Ryman, and Music Row. The knowledgeable guide shares Nashville's historical sites (great places for guests to visit at another time on their own) with plenty of hilarious entertainment. Guests of all ages are welcome, although it is recommended for ages 14 years and up do to some PG-13 humor. Cameras and drinks, alcoholic or not, are permitted on the bus. The driver and/or the host will help handicap individuals on and off the bus and store wheelchairs or walkers on the bus.
May 1, 2021
to
May 31, 2021
Country Music Hall of Fame and Museum
Schedule
The Country Music Hall of Fame and Museum is located at 222 Fifth Avenue South in Nashville Tennessee. This forty thousand square foot museum takes you back through all of the country music stars throughout time. Here you will be able to view artifacts from country music stars such as special outfits that were worn during performances, vehicles that the country music stars drove and even some of their first records that they ever made. There are several different packages of tour that you can choose from but the guided and narrated tour of the museum last about two and half hours. If you want to view some of the studios there is a tour package for that as well. Non-flash photography is allowed in the museum and there is an onsite restaurant and gift shop for you to pick up a souvenir. This tour is handicap accessible and appropriate for all ages to attend.
May 1, 2021
to
May 31, 2021
Belle Meade Plantation Tour
Schedule
Imerse in he beautiful mansion called Belle Meade Plantation in Nashville, Tennessee. This is a very well known historic place in the city and top attraction. Belle Meade was built decades ago and it's name comes from a French word that means beautiful meadow. The mansion has evolved throughout the years starting as a plantation and then it became a horse race, stable, carriage house and so much more. Belle Meade Plantation tour is fully guided and our friendly guide provides all facts and history about this place. Don't wait any longer and book your tickets for the month of May and enjoy this beautiful landmark in Nashville Tennessee where there's so much to learn. This activity is for all ages and it's advisable to wear comfortable clothing. Admire Belle Meade unique Greek Revival Architecture, this is considered a mansion built in 1807 and now it is considered a historic landmark that you will definitely not want to miss during your trip to Nashville, Tennessee.
May 1, 2021
to
May 31, 2021
Johnny Cash Museum
Schedule
Nashville is filled with a rich history that could inspire any musician. For any music fan, a trip to Nashville is not complete without a stop at the Johnny Cash Museum - and May is the perfect time to enjoy it! Officially authorized by Johnny Cash's estate, this museum is dedicated to showcasing the life and career of Johnny Cash. Throughout this museum, you will encounter interactive exhibits and artifacts from the Man in Black himself. From personal instruments and stage costumes to handwritten lyrics and personal letters, you'll discover a new side to Johnny Cash with a visit to his museum. This intimate tour provides a deeper appreciation into the life of Johnny Cash. Johnny Cash began his career at Sun Studios and transformed the music industry forever. Johnny Cash broke musical barriers and celebrated many genres of music. Journey through his career in the largest collection of Johnny Cash memorabilia in the world.
May 1, 2021
to
May 31, 2021
Madame Tussauds Wax Museum
Schedule
For anyone interested in family-oriented entertainment, come on down to the Madame Tussauds Wax Museum if interested in great music. An entertainment platform that's acceptable for all ages, the Madame Tussauds Wax Museum is part of the Vacations Made Easy brand, as more information on the museum itself and other event venues can be found on the brand's official
website
. According to the information on their
website
, most individuals spend about two hours in the Madame Tussauds Wax Museum as it's handicapped accessible as well. With that said, the Madame Tussauds Wax Museum features such music figures like Darius Rucker, Johnny Cash, Beyonce, Little Jimmy Dickens, Jimi Hendrix, Patsy Cline, and Blake Shelton. Since the Madame Tussauds Wax Museum is located in Nashville, Tenessee, it makes perfect sense to set up a music venue around that area considering Nashville is well known for its music. Furthermore, come on down and enjoy the fun.
May 1, 2021
to
May 31, 2021
Patsy Cline Museum
Schedule
Nashville is home to Country Royalty. It is to no surprise a Patsy Cline Museum would call Nashville home! Located directly above the Johnny Cash museum, spend a day this May by visiting both! Any music fan, regardless of genre, should take a tour of this museum and find an appreciation for talent like Patsy Cline. The Patsy Cline Museum holds memorabilia showcasing her very short career. This museum was created with the help of Patsy Cline's own family, offering many items from their own personal collection. From her elaborate costumes and many awards to personal letters and her private wedding album, this museum gives visitors an intimate look into the short life of Patsy Cline. Patsy Cline was influential in making country music into what we know and love today. By combining the sound of pop music with country overtones, Patsy Cline became the most popular female country artist until her tragic death in 1963. No trip to Nashville is complete without touring the Patsy Cline Museum.
View all events occurring during your stay