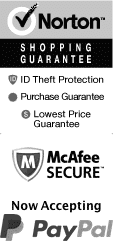 Things to Do in Nashville in May 2024
May is an amazing time to visit Nashville. During this month, guests will find an awesome array of attractions, activities, shows, cruises, and more. Whether you want to see a show at the Grand Ole Opry, take a cruise on the General Jackson, or enjoy one of the amazing musical museums that make Nashville so special, you are certain to have a great time. Do not miss out on all of the fun!
Top Things To Do In Nashville in May
We Need A Lot of Christmas Nashville Dinner Show
Schedule
Nashville Christmas Lights Bus Tour
Schedule

May 1, 2024
to
May 31, 2024
The Redneck Comedy Bus Tour Nashville, TN
Schedule

May is a fantastic month to experience the Redneck Comedy Bus Tour in Nashville, Tennessee. The weather is warm, trees are lush, and visitors can enjoy the open-air views from atop the double-decker bus. During the tour, guests can laugh and learn about the city's history, culture, and landmarks. The Redneck Comedy Bus Tour offers a unique way to see Music City and is a must-try activity for those looking to add some humor to their vacation.
May 2, 2024
to
May 31, 2024
Taste of The Gulch
Schedule
May is the perfect time to experience the Taste of The Gulch food tour in Nashville. As the weather warms up, you can enjoy strolling through the trendy Gulch neighborhood, tasting delicious food from some of the best restaurants in town. The tour offers an intimate and personalized experience with knowledgeable guides sharing history and insights about the area. Savor everything from BBQ to pizza, cocktails to sweet treats while soaking up the vibrant atmosphere. Don't miss this fun and mouth-watering adventure in Music City!
May 1, 2024
to
May 31, 2024
The Neighborhood Hop On/Off Tour
Schedule
May is a perfect time to explore Nashville's neighborhoods with The Neighborhood Hop-On Hop-Off Tour. This activity allows travelers to experience the heart of Music City while hopping on and off at different attractions. It's one of the best ways to see the scenic parts of the city, with all the charm of Southern hospitality. In May, the weather is perfect for a day out, and the vibrant flowers and greenery are in full bloom, making for a beautiful backdrop to capture memories. Don't miss this exciting experience during your visit to Nashville in May.