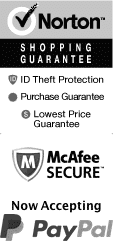 Things to Do in Nashville in June 2023
There are so many amazing ways to see and experience Nashville during your June 2023 getaway! Music City is full of activities, offering everything from fantastic music shows to tours and more. You can enjoy a wide variety of adventures with the Opry schedule, a Grand Ole Opry tour, or the Aerial Adventure Park Nashville.
Top Things To Do In Nashville in June
We Need A Lot of Christmas Nashville Dinner Show
Schedule
Nashville Christmas Lights Bus Tour
Schedule

Jun 7, 2023
to
Jun 30, 2023
General Jackson Showboat Nashville Lunch & Dinner Cruises
Schedule
June is the perfect month to embark on a General Jackson Showboat cruise in Nashville, Tennessee. The mild weather and colorful scenery create a picturesque setting for a world-class dining and entertainment experience. Guests will love the country and gospel performances and the delicious Southern-style buffet dinner. Take in the sights along the Cumberland River on this iconic paddlewheel boat and enjoy the sunset over the stunning Nashville skyline. Don't miss the chance to experience this memorable activity in June!
Jun 8, 2023
to
Jun 30, 2023
Grand Ole Opry Schedule, Tickets & More
Schedule
June is the perfect month to experience the Grand Ole Opry in Nashville, Tennessee! As the traditional home of country music, the Opry presents the biggest names and emerging talent the genre has to offer. Visitors can expect a lineup of legendary performers and up-and-coming artists, along with surprise guests and show-stopping collaborations. The warm summer weather adds to the experience, with the option to grab a picnic blanket and enjoy the show from the lawn. Don't miss out on this iconic Nashville experience during the month of June!
Jun 7, 2023
to
Jun 30, 2023
The Redneck Comedy Bus Tour Nashville, TN
Schedule

June is the perfect month to experience the hilarious Redneck Comedy Bus Tour in Nashville, Tennessee. With warm weather and clear skies, travelers can enjoy a 2-hour journey through Music City's popular landmarks and scenic neighborhoods while enjoying refreshments and gut-busting comedy acts from local talent. The tour showcases various hotspots such as Honky Tonk Row, Musician's Hall of Fame, and the Historic Ryman Auditorium. Arrive in Nashville with a sense of humor, and let the comedic genius of the Redneck Comedy Bus Tour ensure a great time for all.
Jun 8, 2023
to
Jun 29, 2023
Nashville Nightlife Dinner Theater
Schedule
Visiting Nashville in June is the perfect time to experience the city's vibrant nightlife and immerse yourself in its country music scene. The Nashville Nightlife Breakfast Dinner Theater is a must-see attraction that captures the essence of Nashville's buzzing nightlife, where visitors can indulge in a delicious dinner and show while listening to live performances by talented musicians. In June, the city's warm temperatures and clear skies create an ideal atmosphere for outdoor activities and make it easy to explore the city's various neighborhoods and attractions.