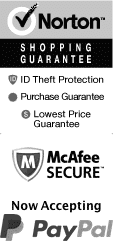 Things to Do in Nashville in July 2024
As the capital of country music, Nashville remains a popular destination among music-lovers of all ages. It makes it the perfect July destination, allowing for fun country music shows, exciting family-friendly attractions, a multitude of hotels and inns, and the gorgeous scenery of Middle Tennessee.
Top Things To Do In Nashville in July
We Need A Lot of Christmas Nashville Dinner Show
Schedule
Nashville Christmas Lights Bus Tour
Schedule

Jul 1, 2024
to
Jul 31, 2024
Country Music Hall of Fame and Museum
Schedule
Visiting the Country Music Hall of Fame in Nashville in July is an ideal activity for music lovers. This month offers sunny, warm weather that perfectly complements the vibrant atmosphere of the museum. Besides spotlighting country music history through artifact-filled exhibits, the hall also regularly hosts live performances that further liven up your July visit. With both indoor exhibits and outdoor events, the Country Music Hall of Fame presents a versatile summer travel experience.
Jul 1, 2024
to
Jul 31, 2024
The Neighborhood Hop On/Off Tour
Schedule
Visiting Nashville in July is ideal for The Neighborhood Hop-On Hop-Off Tour. The city pulses with life, encapsulated under warm, sunny skies. The open-air bus tour allows guests to witness Nashville's dazzle in full bloom and enjoy live music events that peak during summer. With the freedom to explore at your own pace, hotspots like Music Row, Country Music Hall of Fame, and Bicentennial Mall are all the more inviting. The festive spirit of July underscores Nashville's legendary charm.
Jul 1, 2024
to
Jul 31, 2024
Nashville Segway Tours
Schedule
July is an incredible month to take a Nashville Segway tours. The city is alive with summer festivities, making the historic sights and vibrant music scene even more lively. The warm, clear weather allows for uninterrupted views of landmarks like the Tennessee State Capitol and Riverfront Park. It's an outdoor activity that combines adventure with cultural immersion -- offering visitors a unique perspective of Nashville's rich heritage.
Jul 1, 2024
to
Jul 31, 2024
Musicians Hall of Fame and Museum
Schedule
Visiting the Musician's Hall of Fame in Nashville in July is an absolute must for music enthusiasts! Embark on a musical journey through various exhibits showcasing iconic instruments that shaped the past and present of music. It's conveniently less crowded during July, thus enhancing overall visitor experience. Plus, the sprinkling of live musical performances across the city, often peaking during July, helps amplify the rhythm of this immersive exploration.