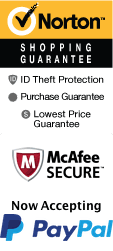 YOUR PEACE OF MIND IS OUR TOP PRIORITY
Should you need to cancel at any time, you have up to 48 hours from your vacation start date to do so for a 100% future travel credit.
Things to Do in Nashville in July 2020
Summer is full of sunshine and fun! Enjoy a getaway to Music City where you will be whisked away on adventures. From sightseeing tours and double decker trolley experiences to ziplining and country music history, you will be able to make remarkable memories! Book a July trip and have an awesome summer!

Top July Things To Do In Nashville
Jul 9, 2020
to
Jul 31, 2020
The Redneck Comedy Bus Tour Nashville
Schedule

The Redneck Comedy Bus Tour is located at 2511 McGavock Pike in Nashville Tennessee. These hilarious bus tours will take you through the wonderful and interesting city of Nashville and while you are getting the guided tour you will also be served a plate full of laughter to make the tour that much more enjoyable. The humor is funny but is also appropriate for all ages so feel free to bring the kids if you want. You will also be able to bring your own drinks and if your favorite drink is a beer that is okay too. The morning tours will last about two hours and the evening tours last about an hour and half. These tour busses are loaded with fun and luxury and this is a very fun and affordable adventure for you and your family to do while you are visiting Nashville on your next vacation.
Jul 10, 2020
to
Jul 31, 2020
Opry House Backstage Tour
Schedule
Do you enjoy country music? In Nashville, Tennessee, a secret gem is waiting for you. The Opry House is one of the most iconic places in country music history. Musicians like Minnie Pearl and Carrie Underwood have endless stories from this place. Although the building was created in 1974, the history of the site dates back from 1950 when the radio show featured artists like Elvis Presley to the world. Visiting the house, and talking the Opry House Backstage Tour, will be one of the grater experience from your trip to Nashville. The video tour is guided by Blake Shelton, one of the best country vocalist. There is no time like July to experience first-hand the history of the country music. You will be able to take pictures, listen to many of the music-related tales of the place, and see the studio from where the show Hee Haw was broadcasted. Escape from the hot summer weather and come with your family to experience a place like no other.
Jul 9, 2020
to
Jul 31, 2020
Belle Meade Plantation Tour
Schedule
If you are in the Nashville, Tennessee area anytime this July, then you should check out the Belle Meade Plantation Tour. This tour will make you feel like you are going back in time. You will get to see the unique mansion that is on the plantation. Then, you will get to see the stables and horses that are world-renowned, because of the high-quality breeding that takes place in this area. Another thing that makes this area unique is that during the beginning of the Civil War, they halted their breeding operations and donated $500,000 to the Confederate Army for their aid. Along this tour, you will get to hear other interesting facts and tidbits of information about this historic area. Your tour will only last about an hour, although most guests choose to spend an extra hour on the plantation just so they can take it all in. There is a gift shop and restaurant on-site so you can grab a bite to eat and a souvenir to remember the occasion.
Jul 9, 2020
to
Jul 31, 2020
Johnny Cash Museum
Schedule
If you have a passion for music, then Johnny Cash Museum is the place to be primarily the die-hard fans of the Man in Black. The museum has dedicated its operations to the authentic music and life of Jonny cash. His amazing life and in-depth life of man in black are well-documented, meaning you will have a lot to learn and enjoy. The museum exhibits hundreds of artifacts that make up the complete of Johnny cash memorabilia in the world. Some of the collections include Personal instruments, Artwork, Handwritten lyrics, Stage, costumes, Personal letters, and tons of contributions from family and friends. You will learn how Jonny cash started his career with gospel music, a mix of blues and hillbilly. The transformation into The Man in Black broke all the music barriers leading to a creation of an alt-country sound, which was followed by an enormous success and later joining Country Music Hall of Fame in 1980. With all these exciting experiences in the museum, make a date July and walk throughout the Johnny Cash music and life journey. Other than the state of an art exhibition, you will stand to enjoy a coffee shop, gift store, and café making.
Jul 9, 2020
to
Jul 31, 2020
Ryman Auditorium Tours
Schedule
Nashville has many wonderful attractions, but none as iconic or diverse as the Ryman Auditorium. July is the perfect time for anyone to come into the cool air of the 2,000 seat auditorium to experience country music like never before. With five unique exhibits, displays inspired by over 125 years of performance and self-guided tours, this destination is perfect for anyone looking to beat the dreaded July weather. This self-guided tour begins with a short film titled "The Soul of Nashville", which gives visitors a chance to dive deeper into history. Visitors are able to take their time learning about famous singers and experience one of a kind displays while listening to fascinating narrated stories. Towards the end of the tour, visitors can stand on the famous stage and snap a quick photo in front of the Grand Ole Opry audience. Make sure you bring a camera and a thirst for history because a tour of the Ryman Auditorium is an experience you won't want to miss this summer.
Jul 9, 2020
to
Jul 31, 2020
Nashville Carriage Rides
Schedule
View all events occurring during your stay