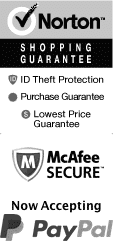 Things to Do in Nashville in July 2023
As the capital of country music, Nashville remains a popular destination among music-lovers of all ages. It makes it the perfect July destination, allowing for fun country music shows, exciting family-friendly attractions, a multitude of hotels and inns, and the gorgeous scenery of Middle Tennessee.
Top Things To Do In Nashville in July
We Need A Lot of Christmas Nashville Dinner Show
Schedule
Nashville Christmas Lights Bus Tour
Schedule

Jul 1, 2023
to
Jul 31, 2023
General Jackson Showboat Nashville Lunch & Dinner Cruises
Schedule
A unique way to see Nashville, Tennessee's waterside is from the General Jackson Showboat Lunch & Dinner Cruise. The riverboat takes guests on a two and a half hour tour down the Cumberland River, through downtown Nashville. During July, and other warm weather months, local wildlife may be seen from the boat's four decks. The showboat features the Heritage Hall, a gift shop, the Victorian Theatre, and a 36 feet long and 24 feet diameter paddle wheel. Cruises include a meal and a drink. The Taste of Tennessee Show is a lunchtime cruise featuring a variety of music genres including bluegrass, Memphis R&B, and country. The Music City Nights Show is a dinner show featuring southern rock, country, rockabilly, soul, and blues.
Jul 1, 2023
to
Jul 30, 2023
Grand Ole Opry Schedule, Tickets & More
Schedule
The Grand Ole Opry, established in 1925, is the result of George D. Hay teaming with Uncle Jimmy Thompson to bring in the first performance. Currently, the event resides at the Ryman Auditorium due to the mass overflow of fans that could not be contained by the original WSM Barn Dance. It has developed into a fantastic place to sit back and enjoy a show on a warm July evening. Some of the greatest artists in country music sing at the Grand Ole Opry. Be on the lookout for the performance of your favorite artists. The Country Classic show pays tribute to the legends of Country music. This famous venue once had Patsey Cline and Johnny Cash perform on the stage. While in downtown Nashville, other attractions to look forward to are the Country Music Hall of Fame and Museum and, as you already know, Ryman Auditorium. There are several nearby hotel options, including Gaylord Opryland.
Jul 1, 2023
to
Jul 31, 2023
The Redneck Comedy Bus Tour Nashville, TN
Schedule

The Redneck Comedy Bus Tour is located at 2511 McGavock Pike in Nashville Tennessee. These hilarious bus tours will take you through the wonderful and interesting city of Nashville and while you are getting the guided tour you will also be served a plate full of laughter to make the tour that much more enjoyable. The humor is funny but is also appropriate for all ages so feel free to bring the kids if you want.
Jul 1, 2023
to
Jul 31, 2023
Country Music Hall of Fame and Museum
Schedule
One of the top attractions in Nashville, Tennessee is the Country Music Hall of Fame and Museum. This 40,000 square foot venue offers guests the chance to step back and time and explore the roots of country music. Built to preserve the history and legacy of country music and its most legendary performers, the Country Music Hall of Fame features many permanent exhibits as well as housing a rotation of traveling exhibits throughout the year. Guests can view the talent showcase featuring every gold and platinum record ever to top the charts. They can also enjoy many country music artifacts from artists such as Alabama, Johnny Cash, and the amazing Conway Twitty. Sound clips, movie archives, and an impressive digital archive help depict the history of country music in a very unique way. The summer months are a great time to visit this impressive venue. Many of the traveling exhibits make the Country Music Hall of Fame their home during July, making this an awesome time to schedule a family get-a-way. Regardless of the time of year, the Country Music Hall of Fame is a must-see attraction in Nashville.