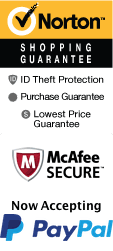 YOUR PEACE OF MIND IS OUR TOP PRIORITY
Should you need to cancel at any time, you have up to 48 hours from your vacation start date to do so for a 100% future travel credit.
Things to Do in Nashville in August 2020
There is still a little bit of summertime left! Get out and enjoy all of the attractions, activities, shows, museums, and other landmarks that make Nashville so special. Create the ultimate summer adventure and make new memories with your family! An August 2020 trip to Nashville is bound to be remarkable. Combine all these attractions with lodging options for a wonderful time.

Top August Things To Do In Nashville
Aug 8, 2020
to
Aug 29, 2020
Grand Ole Opry
Schedule
Nashville, Tennesse has become one of the most popular places to visit throughout the entire year. One of the most popular things to do in this area is head to the Grand Ole Opry. You will get to experience a variety of different performances by a lot of different artists. It was established in 1925 as the WSM Barn Dance. As time went on it started to gain a lot of momentum after it had numerous performances. It is a huge honor for a performer to be invited to the Grand Ole Opry. They honor legendary country singers, as well as have current artists perform. If you enjoy musical performances, more specifically country, then this is a venue you should check out. Whether you have kids or are just looking for a fun date night, this is a great place. The best time to visit would during August, it would be the perfect way to finish out your summer.
Aug 1, 2020
to
Aug 31, 2020
General Jackson Showboat Nashville Lunch & Dinner Cruises
Schedule
Prepare for a time of relaxation, fun, and adventure as you take a sweet and comfortable boat ride down the river exploring the heart of Nashville and having a great time with everyone around you. The river is one of the best ways for you to see the city and you have the opportunity of a lifetime to truly embark on a great nation that takes you through the most famous scenes and sides and it's the perfect adventure to bring your family and your friends on. This is 2 1/2 hours of fun on a wonderful Gen. Jackson Showboat cruise where you get to enjoy lots of great music and eat delicious food cooked by some remarkable chefs. The best part about this great adventure is it is an amazing experience for people who love music as Nashville is known around the country as the home of music so prepare yourself to enjoy some new songs and get introduced to people you have never heard from before and this grand journey.
Aug 1, 2020
to
Aug 31, 2020
The Redneck Comedy Bus Tour Nashville
Schedule

Those looking to explore Nashville in a unique way will love the Redneck Comedy Bus Tour. An experienced guide points out famous attractions and provides information about this fascinating city. What sets this tour apart from other tours is the comedy. Visitors will laugh their way through Nashville. The tour is open to all ages though there is some PG-13 comedy. Guests can bring drinks on the bus. Both non-alcoholic and alcoholic drinks are allowed. The bus is climate controlled and comfortable. The tour lasts for between 90 minutes and two hours. The morning tour is the longer of the two. Afternoon tours are also available. This tour has been named one of the top things to do in Nashville. It's great for both visitors and locals. It would be a perfect family tour or bring along a friend or two for a memorable tour that visitors won't soon forget.
Aug 6, 2020
to
Aug 27, 2020
Nashville Nightlife Dinner Theater
Schedule
The Nashville Nightlife Dinner Theater is conveniently located on Music Valley Drive in Nashville Tennessee. This is a great place for a couple to visit on their next visit or vacation to Nashville Tennessee. After a long day taking tours of the city you can kick back in the evening and enjoy dinner and drinks and then a wonderful music show. This music show is award winning and show stopping. The Nashville Nightlife Dinner Theater is a great value for the entertainment and fun you will get to experience. You will be able to mingle among the crows of like-minded people and you will thoroughly enjoy yourself with this type of show. Included in the tickets price is a buffet style dinner, drinks and the show. The show itself will last about two and a half hours, cameras are permitted and it's appropriate for all ages to attend. There is a gift shop onsite and it's also handicap accessible.
Aug 6, 2020
to
Aug 29, 2020
Ray Stevens CabaRay Dinner Show
Schedule
If you are looking for a nice vacation during the month of July and August you should consider vacationing in Nashville, Tennessee. The reason why is because Ray Stevens has one of the best cabaray dinner shows in the state of Memphis and possibly the United States. The show is called Ray Stevens Cabaray Dinner Show. Ray Stevens is no stranger when it comes to entertainment. He is a legendary comedian and also a very talented musician. During his music career, Ray Stevens has sold over 40 million albums.  When attending the dinner show the showroom floor has a piano bar that guests can utilize before and after the show. The showroom floor is absolutely beautiful as well. The decorations on the showroom floor are unique and are one of the major things that makes the showroom floor stand out. This venue that hosts Ray Stevens Cabaret Dinner Show is state-of-the-art. Individuals who attend can expect to view the show on a high-quality screen that has a high-quality sound system. The showroom is very classy and this is evident by the beautiful crystal chandeliers throughout.  The dinner menu at this event has a ton of different options that will fit the needs of any guests that attend. The dinner menu options are so diverse that no matter what the diet or how picky the eater there will be something on the menu for them. 
Aug 1, 2020
to
Aug 31, 2020
Discover Nashville Inclusive Bus Tours
Schedule
August is the perfect time to take a tour of Nashville. Settle yourself in as you're whisked away on a 3.5hour tour that shows you all the best historic Nashville has to offer. Hassle free is how they like to be; with convenient lobby pick ups from your hotel. You'll get spectacular views of every thing your could ask for and more; from Honky Tonk Row, the Parthenon, and Studio B. If you are still craving more after the narrated part of the tour they offer a self guided portion; were you can tour Ryman Auditorium and the forever favorite, Country Music Hall of Fame and Museum. If you thought that was all they offered; well you were wrong. The Inclusive Nashville Tour can be combined with 2 other tours. The Homes of the stars tour, were you are driven past famous country singers houses; as well as the Grand Legends tour, which goes to the Gaylord Opryland Resort and Opry house. So jump on board, and enjoy the ride.
View all events occurring during your stay