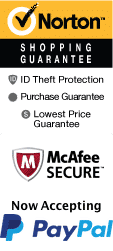 YOUR PEACE OF MIND IS OUR TOP PRIORITY
Should you need to cancel at any time, you have up to 48 hours from your vacation start date to do so for a 100% future travel credit.
Things to Do in August 2022 in Nashville, TN
Take a trip to Music City during August to enjoy some amazing attractions! From shows to world-famous museums, this musical city is sure to impress. Nashville is home to the Grand Ole Opry, Musician Hall of Fame and Museum, and other notable attractions that are all certain to make your getaway memorable. Be sure to check out all of the hotel options in the area as well to complete your getaway.

Top August Things To Do In Nashville
Aug 1, 2022
to
Aug 31, 2022
The Redneck Comedy Bus Tour Nashville, TN
Schedule

Those looking to explore Nashville in a unique way will love the Redneck Comedy Bus Tour. An experienced guide points out famous attractions and provides information about this fascinating city. What sets this tour apart from other tours is the comedy. Visitors will laugh their way through Nashville. The tour is open to all ages though there is some PG-13 comedy. Guests can bring drinks on the bus. Both non-alcoholic and alcoholic drinks are allowed. The bus is climate controlled and comfortable. The tour lasts for between 90 minutes and two hours. The morning tour is the longer of the two. Afternoon tours are also available. This tour has been named one of the top things to do in Nashville. It's great for both visitors and locals. It would be a perfect family tour or bring along a friend or two for a memorable tour that visitors won't soon forget.
Aug 1, 2022
to
Aug 31, 2022
General Jackson Showboat Nashville Lunch & Dinner Cruises
Schedule
Prepare for a time of relaxation, fun, and adventure as you take a sweet and comfortable boat ride down the river exploring the heart of Nashville and having a great time with everyone around you. The river is one of the best ways for you to see the city and you have the opportunity of a lifetime to truly embark on a great nation that takes you through the most famous scenes and sides and it's the perfect adventure to bring your family and your friends on. This is 2 1/2 hours of fun on a wonderful Gen. Jackson Showboat cruise where you get to enjoy lots of great music and eat delicious food cooked by some remarkable chefs. The best part about this great adventure is it is an amazing experience for people who love music as Nashville is known around the country as the home of music so prepare yourself to enjoy some new songs and get introduced to people you have never heard from before and this grand journey.
Aug 2, 2022
to
Aug 30, 2022
Grand Ole Opry
Schedule
Nashville, Tennesse has become one of the most popular places to visit throughout the entire year. One of the most popular things to do in this area is head to the Grand Ole Opry. You will get to experience a variety of different performances by a lot of different artists. It was established in 1925 as the WSM Barn Dance. As time went on it started to gain a lot of momentum after it had numerous performances. It is a huge honor for a performer to be invited to the Grand Ole Opry. They honor legendary country singers, as well as have current artists perform. If you enjoy musical performances, more specifically country, then this is a venue you should check out. Whether you have kids or are just looking for a fun date night, this is a great place. The best time to visit would during August, it would be the perfect way to finish out your summer.
Aug 1, 2022
to
Aug 31, 2022
Country Music Hall of Fame and Museum
Schedule
At the County Music Hall of Fame and Museum, they have an amazing collection. They feature artists and legends like Alabama, Johnny Cash, Hank Williams, Conway Twitty, Roy Acuff, Tammy Wynette, and many more. With more than 40,000 square feet of space for the museum to explore, there is so many great exhibits for the guests to see. You can bring the family and make a vacation out of it, as it is age appropriate for all ages. They have a Sing Back Home exhibit, and everything from the career of Emmylou Harris. It's a self-guided tour that guests will take in order to see all the exhibits lasting about 2 hours or more. They host events for families at the museum as well as family programs and workshops regularly. It feels like your watching Back to the Future in this museum with a golden wall that holds all the platinum or gold records of every chart-topping country performer. Their extensive collections include; a digital archive, moving images, Bob Pinson recorded sound, oral history, photographs, and objects. When you're finished with your tour you can stop at the on-site restaurant to eat, and stop by for some collectables at their gift-shop.
Nashville Nightlife Dinner Theater
Schedule
The Nashville Nightlife Dinner Theater is conveniently located on Music Valley Drive in Nashville Tennessee. This is a great place for a couple to visit on their next visit or vacation to Nashville Tennessee. After a long day taking tours of the city you can kick back in the evening and enjoy dinner and drinks and then a wonderful music show. This music show is award winning and show stopping. The Nashville Nightlife Dinner Theater is a great value for the entertainment and fun you will get to experience. You will be able to mingle among the crows of like-minded people and you will thoroughly enjoy yourself with this type of show. Included in the tickets price is a buffet style dinner, drinks and the show. The show itself will last about two and a half hours, cameras are permitted and it's appropriate for all ages to attend. There is a gift shop onsite and it's also handicap accessible.
Aug 1, 2022
to
Aug 31, 2022
Opry House Backstage Tour
Schedule
The Opry House is one of the most iconic symbols of Country Music and this August enjoys a back-stage all-access tour. The Opry House was built in the mid-1970s, but it truly got its start back in the 1950s thanks to artists such as Elvis Presley. Guests will not only get to tour the building, but they will learn about the history. Blake Shelton will video guide the tour, and guests will enjoy an immersive film that is hosted by Trisha Yearwood and Garth Brooks. Enjoy seeing some exclusive photos that can only be seen at the Opry House. Get a glimpse in an actual dressing room, and hear stories regarding some famous artists such as Minnie Pearl and Carrie Underwood. Enjoy walking through the artist entrance and take a spot on stage. Take a tour of Studio A, where the famous country show Hee Haw took place, and learn what it takes to put on a show. This tour is a dream come true for any country music fan.
View all events occurring during your stay