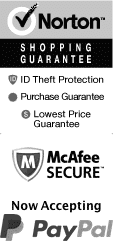 Things to Do in Nashville, TN in August 2023
Take a trip to Music City to see some of the best entertainment in the country. Whether you catch a classic show at the Grand Ole Opry, explore museums brimming with musical history, or enjoy a cruise on the General Jackson Showboat, you are certain to have a memorable time in the area.
Top Things To Do In Nashville in August
We Need A Lot of Christmas Nashville Dinner Show
Schedule
Nashville Christmas Lights Bus Tour
Schedule

Aug 1, 2023
to
Aug 31, 2023
General Jackson Showboat Nashville Lunch & Dinner Cruises
Schedule
Prepare for a time of relaxation, fun, and adventure as you take a sweet and comfortable boat ride down the river exploring the heart of Nashville and having a great time with everyone around you. The river is one of the best ways for you to see the city and you have the opportunity of a lifetime to truly embark on a great nation that takes you through the most famous scenes and sides and it's the perfect adventure to bring your family and your friends on. This is 2 1/2 hours of fun on a wonderful Gen. Jackson Showboat cruise where you get to enjoy lots of great music and eat delicious food cooked by some remarkable chefs. The best part about this great adventure is it is an amazing experience for people who love music as Nashville is known around the country as the home of music so prepare yourself to enjoy some new songs and get introduced to people you have never heard from before and this grand journey.
Aug 1, 2023
to
Aug 31, 2023
Grand Ole Opry Schedule, Tickets & More
Schedule
Nashville, Tennesse has become one of the most popular places to visit throughout the entire year. One of the most popular things to do in this area is head to the Grand Ole Opry. You will get to experience a variety of different performances by a lot of different artists. It was established in 1925 as the WSM Barn Dance. As time went on it started to gain a lot of momentum after it had numerous performances. It is a huge honor for a performer to be invited to the Grand Ole Opry. They honor legendary country singers, as well as have current artists perform. If you enjoy musical performances, more specifically country, then this is a venue you should check out. Whether you have kids or are just looking for a fun date night, this is a great place. The best time to visit would during August, it would be the perfect way to finish out your summer.
Aug 1, 2023
to
Aug 31, 2023
The Redneck Comedy Bus Tour Nashville, TN
Schedule

Those looking to explore Nashville in a unique way will love the Redneck Comedy Bus Tour. An experienced guide points out famous attractions and provides information about this fascinating city. What sets this tour apart from other tours is the comedy. Visitors will laugh their way through Nashville. The tour is open to all ages though there is some PG-13 comedy.
Aug 1, 2023
to
Aug 31, 2023
Homes of the Stars Bus Tour - Tour Celebrity Homes in Nashville, TN
Schedule
The Homes of The Stars Bus Tours is a great activity for you and your family to do when you are visiting Nashville Tennessee. August is one of the hottest months of the year so getting on an air conditioned bus for a guided tour is not only a great way to entertain your family but you can beat the heat at the same time. You will be able to see where all your favorite country music stars, Martina McBride, Taylor Swift and Keith Urban live. The tour will last about two hours and for your convenience they offer hotel pick up and drop off service. Your ticket price for this tour also includes admission to the Madame Wax Museum. This tour is appropriate for all ages and is also handicap accessible. Feel free to bring your camera along on this family outing so that you can capture memories for years to come.