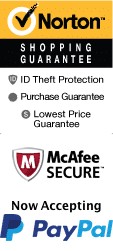 Shiners Nashville's Hottest New Show!
Location: Woolworth Theatre in Nashville, TN, 223 Rep. John Lewis Way N. Nashville, TN 37219
1-800-987-9852
Chat Now
Experience some of the best show-stopping entertainment in Music City with tickets to see a show at the Woolworth Theatre. This brilliant venue is known for its high-quality productions which bring amazing fun and excitement to the stage. Book tickets and see a show during your next Nashville getaway!
About the Theatre
Located in Downtown Nashville, the Woolworth Theatre (previously known as Woolworth on 5th) exemplifies the amazing entertainment scene that Music City is known for. The theatre is a historic venue that has brought entertainment to Nashville for decades. Having been revamped and re-opened, the theater is immaculate and serves up some awesome shows and plenty of fun for all who attend. The theater features 750 seats, an expansive stage, a state-of-the-art sound and lighting system, and plenty of amazing shows like 'Shiners' to keep visitors entertained. The owners strive to preserve its historic building to bring its famed Nashville history along with them for their new, modern shows. For a taste of historic Nashville architecture and plenty of mesmerizing productions, be sure to visit the Woolworth Theatre.
About Shiners
Currently, the crown jewel of the Woolworth Theatre lineup is the awe-inspiring 'Shiners' show. This show combines some of the most fascinating elements, including acrobatics, comedy, and Broadway-style theatrics. The plot unfolds as you join the Shiner Family Reunion. The Shiner family is known for their moonshine concoctions, and the zany antics that occur are sure to have you at the edge of your seat! Find out all of the family secrets and enjoy watching everything from acrobatic tricks and slapstick-style comedy to exciting musical scores and plenty of talented cast members.
The show was created by Chuck Wicks ('Stealing Cinderella', 'Nashville', 'Dancing with the Stars'), directed and co-produced by NappyTabs (Emmy Awards for their work on So You Think You Can Dance), choreographed by Katy Tate ('It's My Party' Tour, Directed the 2020 Superbowl Halftime Show), and the production was designed by Kley Tarcitano ('It's My Party' Tour, 'Telly Award for Latin Grammy Awards, 2020 LiveDesign Design Achievement Award). These remarkable people dedicate themselves to bringing some amazing productions to Nashville!
About the Cast
The cast is filled with talented actors, singers, dancers, and comedians. From host Chuck Wicks to vocalist Laura Osnes and Michael Tumelo Moloi, these awesome cast members bring their all to the stage. You will be able to witness the talents of Krista Henderson (Aerial Performer), Leysan Gayazova (Aerial Performer), Marek and Jakub (hand-to-hand), Araz Hamzayev (contortionist), and Jamilla Deville (Acrobatic Pole and Static Trapeze Artist). Each of these performers is certain to shine!
The Bar & Concessions
While watching a show at the Woolworth Theatre, guests will have the opportunity to purchase drinks from the full-service bar onsite. Whether you want to sip a delicious Pecan Old Fashioned, a Tennessee Sweet Tea, or a Blackberry Lemonade mixed with delicious moonshine, you will have a blast sampling some of the cocktails offered. Guests can also purchase snacks and food, from popcorn to Nashville hot chicken and delicious Goo Goo Clusters. No matter your tastes, you will be delighted!
For plenty of fun in Nashville, TN, be sure to visit the Woolworth Theatre. You will be able to revel in the historic architecture and theatrical past of Nashville while also seeing modern shows with plenty of action-packed entertainment. With tickets to see 'Shiners', you will experience everything from comedy to aerial arts and contortion, making for an incredible variety show that will have you at the edge of your seat. Book your tickets today along with other great Nashville attractions or a hotel to complete your vacation getaway!
Frequently Asked Questions for Shiners Nashville's Hottest New Show!:
In what theater is the show held?

Woolworth Theatre.

What type of parking do you have?

There are many paid parking garages and surface lots around Woolworth Theatre.

What amenities are available?

There is a bar and concession stand onsite.

Is Shiners Nashville - Nashville's Hottest New Show! handicap accessible?

Yes.

Is photography & video recording allowed?

Professional cameras and flash-photography are prohibited.

For what ages is Shiners Nashville - Nashville's Hottest New Show! appropriate?

All shows are 18+.