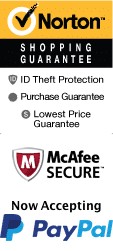 The Dinner Detective Murder Mystery Dinner Show Nashville
Location: Nashville Dinner Detective Theater in Nashville, TN, 700 Cool Springs Blvd Franklin, TN 37067
1-800-987-9852
Chat Now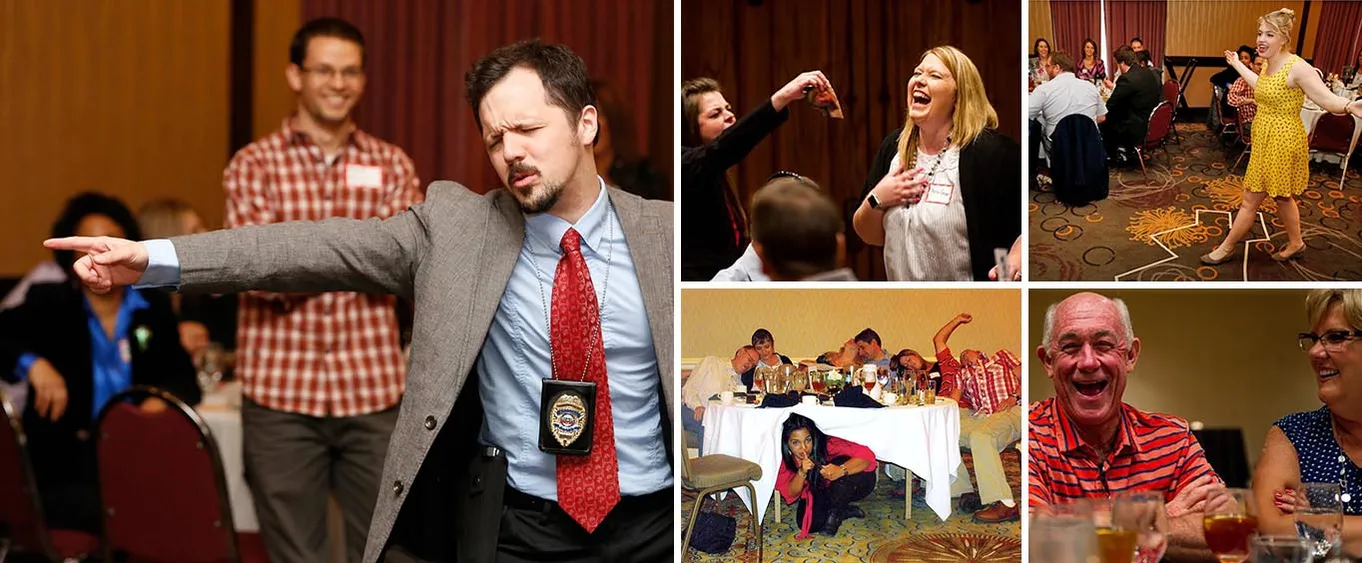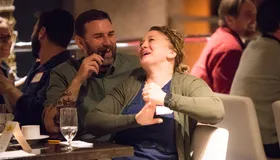 A delicious meal turns deadly at The Dinner Detective Murder Mystery Dinner Show near Nashville! This murder mystery brings classic 'whodunnit' entertainment to the Music City area, allowing guests to mingle among innocent bystanders and criminals alike. Put your puzzle-solving detective cap on to help find hidden clues and solve this mystery! Of course, while you do so, you will be treated to a mouthwatering meal.
Not only is this dinner show unique, but it is also one of the largest interactive and comedic mystery show in the United States! With shows all across the country, Dinner Detective has quickly taken the nation by storm offering up mysterious shows, great food, some adult humor, and hilarious crime-solving fun for everyone who attends. Although this show is modeled after classic murder mystery dinner shows, it differs from the run-of-the-mill whodunnit shows because it puts guests right in the middle of the action! With this interactive aspect, you'll truly need to rack your brain and pay attention to every little detail, because the murderer could be sitting at your table.
By having costumed detectives onstage as well as non costumed actors are hidden in plain sight, Dinner Detective puts a spin on murder mysteries. Since you will not be able to tell who the prime suspect is, you will truly feel the thrill and suspense of never knowing where the perpetrator of the crime may be lurking. Plus, the show utilizes special effects such as prop guns, loud faux gunshots, and lighting blackouts for that extra shot of adrenaline. With audience participation as an option as well, you can have a hand in the events and may even be the murderer yourself. Because of all the thrills, guests must be over the age of 15, making this the perfect escape from the kiddos! Along with all of this action, guests will be served a delicious three-course meal. With seating around 10-person round dining tables, you can size up the suspects while enjoying your fantastic dinner. Enjoy an evening of great food and sleuthing at this fun and mysterious dinner show.
About the Meal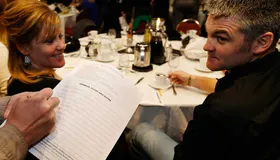 It wouldn't be a dinner theater experience without a fantastic dinner. As the action unfolds around you, you will be treated to a three-course meal featuring chicken, cod, or a grilled vegetable tofu bowl as well as salad and dessert. Wash it all down with iced tea or coffee. Pairing great food with a fun murder mystery adventure is the perfect way to spend an evening in Nashville.
At the end of the show, the person who is the closest to solving the mystery will earn a prize! Enjoy a traditional murder mystery dinner, fun, and thrills in the Nashville, TN area and head to The Dinner Detective Murder Mystery Dinner Show! Whether you are a fan of true crime or want to put on your detective hat for the day, this dinner theater experience is certain to make your vacation memorable.
Of course, there are plenty of other great things to enjoy during your time in the Music City area. After your time at the dinner theater, visitors can enjoy fun activities. From dinner cruise options on the General Jackson to performances at the Grand Ole Opry, your time in Nashville will be memorable.
Frequently Asked Questions for The Dinner Detective Murder Mystery Dinner Show Nashville:
What age is The Dinner Detective Murder Mystery Dinner Show Nashville appropriate for?

This is a show for 15 and older due to swearing and thrills.

What is the dress code?

The dress code is business/dressy casual. Think appropriate attire for a Saturday night out on the town! No shorts, t-shirts, or hats are allowed. Guests not adhering to this dress code will be turned away at the door, so plan ahead! Business casual or dressy casual is absolutely required unless otherwise specified in the event description. No logo/printed T-shirts, shorts, ballcaps, flip-flops, or torn clothes are permissible. Jeans are acceptable unless otherwise specified in the event description.

What is included in the admission price for The Dinner Detective Murder Mystery Dinner Show Nashville?

This includes a dinner and the murder mystery show.

Approximately how long is The Dinner Detective Murder Mystery Dinner Show Nashville?

The experience lasts approximately 3 hours.

In what theater is the show held?

It is held at the Millennium Maxwell House in Franklin, TN.

Do the performers of The Dinner Detective Murder Mystery Dinner Show Nashville sign autographs and meet the audience after the show?

Guests will interact with plainclothes actors throughout the show.

What type of parking do you have?

Parking is free.
Book Now!