Nashville TN Murder Mystery Dinner Shows
Enjoy a classic 'Whodunnit' style mystery with one of these awesome Murder Mystery Dinner Shows in Nashville, TN. These murder mystery dinner show options offer an amazing option for entertainment with exciting theatrics and fun. Plus, you can top it all off with a mouthwatering meal. Book for your vacation to Nashville, Tennessee today! murder mystery dinner nashville murder Read More
Nashville Murder Mystery Dinner Shows
Top Pick
We are confident you and your family will enjoy this top pick.
A General Jackson Showboat Lunch or Dinner Cruise provides an amazing adventure to those visiting Nashville, TN.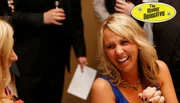 Murder Mystery Dinner Shows are an amazing way to experience tons of fun during your Music City getaway. Don't miss out on all of the thrilling and fast paced fun at the Dinner Detective Nashville! The Dinner Detective murder mystery dinner show lasts approximately three hours. During the mysterious evening, guests will be tricked and surprised with audience participation, props, lighting black outs and more. It is up to you to solve the clues and figure out who the murderer really is - with a twist of course! You might even end up being the killer! Join Dinner Detective for an unforgettable evening of great food, entertainment, and classic 'whodunnit' murder mystery flair!
<
Oct 08
N/A
Oct 09
N/A
Oct 10
N/A
Oct 11
N/A
Oct 12
N/A
Oct 13
N/A
Oct 15
N/A
Oct 16
N/A
Oct 17
N/A
Oct 18
N/A
Oct 19
N/A
Oct 20
N/A
Oct 21
N/A
Oct 22
N/A
Oct 23
N/A
Oct 24
N/A
Oct 25
N/A
Oct 26
N/A
>