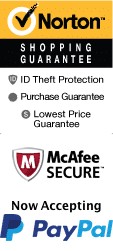 Cheekwood Estate & Gardens
1200 Forrest Park Dr Nashville, TN 37205
1-800-987-9852
Chat Now
If you consider yourself an art lover or simply want to spend an afternoon admiring beautiful sites, be sure to stop by Cheekwood Estate & Cheekwood botanical garden. Built as an estate for Leslie and Mabel Cheek back in 1929, this prime example of an American Country Place Era home was converted into a museum of art and botanical garden for the public more than half a century ago in 1960. Not only is Cheekwood home to tons of amazing exhibits and a series of breathtaking gardens, but the art museum also houses tons of various activities and festivals throughout the year alongside world-class art exhibitions. It also is used often as a venue for wedding ceremonies!
More About the Cheekwood Estate and Gardens and the Cheekwood Botanical Garden and Museum of Art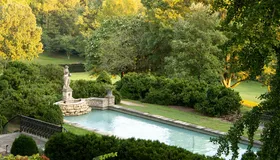 Situated on 55 acres of incredible Tennessee countryside, Cheekwood's grounds are covered with vibrant displays in 12 distinct gardens and areas in between. Here, you can explore:
Howe Garden:

A state-of-the-art rain garden featuring an old tool house and an endangered stinking cedar.
Sigourney Cheek Literary Garden:

This garden is set up like an amphitheater to host small poetry readings and offers guests a peaceful place to enjoy views of the surrounding Tennessee hills.
Martin Boxwood Gardens:

Designed in the late 1920s, these gardens feature a wooded stream, pools, fountains, a stone grotto, and will take you back in time.
Bradford Robertson Color Garden:

Featuring perennials, amazing foliage, and tropical plants, this garden features vibrant colors and eight curved arches all covered with flowering vines.
Herb Study Garden:

This garden is dedicated to displaying herbs that can be grown right here in middle Tennessee.
Shomu-en Japanese Garden:

Made up of 4 parts, you can explore a bamboo forest, a grassy courtyard, and even a water basin within this tranquil garden.
Wills Perennial Garden:

Displaying old and new perennials as well as plenty of beautiful iris, this garden offers an unobstructed view of the meadow and ponds surrounding the estate.
Turner Seasons Garden:

Focused on seasonal aspects, this garden will feature fall color, winter berries, flowering trees, and various groups of plants during all seasons.
Burr Terrace Garden:

This enclosed three-level garden is designed after the oldest surviving botanical garden in the world that dates back in time. Here, you'll feel as though you are in the authentic Padua, Italy garden.
Robinson Family Water Garden:

This beautiful area has 3 different ponds lined with shade loving perennials and is especially beautiful in the Spring and Summer months.
Carell Woodland Sculpture Trail:

This one-mile walk is an exciting addition to your visit no matter the time of year. Here, you'll be part of a one-of-a-kind combination of art and nature as you journey down the path and see contemporary art simply placed in nature.
Cheekwood Events 2021
There are plenty of annual celebrations to enjoy at the 55 acre botanical garden. With seasonal festivals, you can explore various adventures including traveling exhibitions at the art museum.
Art al Fresco

(Thru May 30) - Tons of awesome programs dedicated to art and nature come into bloom at this wonderful exhibit. There are 10 different art programs to enjoy including weekly demonstrations by Plein Air Painters.
Thursday Night Out

: Each Thursday, get out and enjoy live music, nature and art programs, and outdoor wellness classes at Cheekwood.
Minimalism

(Now Thru August 29, 2021) - Enjoy the works of Frank Stella, Ellsworth Kelly, Donald Judd, and more as you explore MINIMALISM, a display dedicated to American artists from the 1960s to the 1970s.
Wellness 360

(Now until October 27) - Get in touch with your health with these outdoor wellness classes! You can enjoy everything from a self-guided mindful walk to yoga at dusk.
In New Light: American Impressionism 1870 - 1940

(Now until July 4, 2021) - Enjoy more than 130 different paintings at this historic exhibit dedicated to this era of American art at Cheekwood Estates and Gardens.
The beautiful formal gardens are beautiful, making Cheekwood Gardens and Estate one of the finest examples of historic places in the city. Whether you're wandering through the blooming flowers in the spring, experiencing one of the interesting rotating or permanent exhibits within the museum, or Nashville during winter, a trip to Cheekwood Estate and Gardens makes perfect sense no matter when you may find yourself in Music City.
Options:
Cheekwood Estate & Gardens
Available Now until 6/26/2024 View Detailed Schedule
Includes admission to the Cheekwood Botanical Garden and Museum of Art.
Reviews

KRISTINE ALBRECHT
CASS CITY, Michigan
✓
Verified Traveler
"Totally love this event!"
Totally love this event! We enjoyed all the gardens & exploring the mansion.

Christie Nystrom
Stuart, FL
✓
Verified Traveler
Beautiful!!! The walking path through the woods and the art sculptures was very lovely. I wish there were more sculptures. The fall scarecrows were a lot of fun!!! And the pumpkin decor was delightfully fun and beautiful.

Christie Nystrom
Stuart, FL
✓
Verified Traveler
It was a beautiful day trip and a wonderful walk through so many environmentally exciting experiences
Frequently Asked Questions for Cheekwood Estate & Gardens:
Approximately how long could a customer plan to spend at Cheekwood Estate & Gardens?

Guests spend between 2 and 4 hours at the attraction.

What amenities are available?

There is a cafe onsite.

Is Cheekwood Estate & Gardens handicap accessible?

Yes.

Is photography & video recording allowed?

Yes.

For what ages is Cheekwood Estate & Gardens appropriate?

Great for all ages.
Book Now!