Nashville Zoo
3777 Nolensville Pike Nashville, TN 37211 |
1-800-987-9852

Have a wild time at Nashville Zoo, where you can learn about some of the world's most fascinating creatures.

Details

Most guests spend approximately 2-4 hours at the zoo.

Appropriate for All Ages

Handicap Accessible

Both Cameras and Video Cameras are Permitted

Restaurant and Gift Shop On-site

View Schedule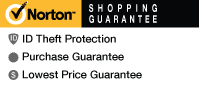 Description
The Nashville Zoo is home to animals from all over the globe. Amphibians, arthropods (insects, arachnids and crustaceans), birds, fish, mammals and reptiles each have their very own habitat meticulously constructed to resemble their natural homes.
While there are animals that stretch all across the color spectrum, a few newcomers have stolen the show. In 2012, an 18-month old reticulated giraffe named Layla joined the Nashville Zoo family. She is the zoo's first reticulated giraffe, one of the sub-species of giraffe, and the other two giraffes already inhabiting the area have welcomed her. Other newcomers include a recently acclimated herd of African elephants and a pristine couple of snowy owls.
One of the favorite habitats in the zoo is the Flamingo Lagoon, a 15,000 sq. ft oasis of waterways, featuring a flock of 30 Caribbean flamingos. With their fabulous pink showgirl feathers, long, curving necks and black-tipped beaks, the large birds are truly a sight to behold. "Their bright pink and orange coloring is caused by high levels of beta carotene found in their diet," explains the Nashville Zoo, "they are the largest and most brightly colored of the species."
Some of the fascinating exhibits include The Unseen World, which has 75 species of reptiles, amphibians, insects and birds who all have the ability to hide from predators using specific behaviors. Bamboo Trail has animals, such as clouded leopards and ring-tailed lemurs, that are usually found in bamboo forests around the globe. The Meerkat Exhibit is home to more than 10 meerkat and displays their family-oriented dispositions. Gibbon Island has white-cheeked and siamang gibbons, and the Hyacinth Macaw Exhibit has macaws from across the globe, including Brazil, Paraguay and Bolivia. Each exhibit, accurately and beautifully reflects the natural surroundings of these fine animals.
From the friendly, orange-speckled baby giraffe to the dangerous, oozing Gila monster, the Nashville Zoo has fascinating animals that give you and your children the ability to learn more about the world and all of the exciting creatures that live in it.
A Croft House Christmas
Join the Zoo this holiday season for a traditional Victorian Christmas tour at the Zoo's Historic Croft Home, decked for the holiday season with greenery, ribbon, and vintage decorations that have been collected over the years by the former tenants. The tour not only highlights these items but also explains how some of the Christmas traditions that started during that time period are still honored today. Tours of the Croft Home are included in Zoo admission.

MOST POPULAR THINGS TO DO
IN NASHVILLE TENNESSEE