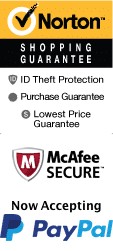 Nashville Zoo
3777 Nolensville Pike Nashville, TN 37211
1-800-987-9852
Chat Now
Have a wild time at Nashville Zoo, where you can learn about some of the world's most fascinating creatures. The Nashville Zoo is home to animals from all over the globe. Amphibians, arthropods (insects, arachnids, and crustaceans), birds, fish, mammals and reptiles each have their very own habitat that has been meticulously constructed by zookeepers to resemble their natural homes. From the clouded leopard to the Masai giraffe, there are plenty of unique animals to enjoy at this nonprofit zoo.
Some of the fascinating exhibits and zoo animals include:
Flamingo Lagoon

: One of the favorite habitats in the zoo is the Flamingo Lagoon, a 15,000 sq. ft oasis of waterways, featuring a flock of 30 Caribbean flamingos. With their fabulous pink showgirl feathers, long, curving necks and black-tipped beaks, the large birds are truly a sight to behold. 'Their bright pink and orange coloring is caused by high levels of beta carotene found in their diet,' explains the Nashville Zoo, 'they are the largest and most brightly colored of the species.'
The Unseen World

:This exhibit is home to 75 species of reptiles, amphibians, insects, and birds who all have the ability to hide from predators using specific behaviors.
Bamboo Trail:

This Trail area has animals, such as clouded leopards and ring-tailed lemurs, that are usually found in bamboo forests around the globe.
Meerkat Exhibit

: This awesome exhibit is home to more than 10 meerkats and displays their family-oriented dispositions.
Gibbon Island

: Gibbon Island features white-cheeked and siamang gibbons.
Hyacinth Macaw Bird Exhibit

: See amazing and beautiful macaws from across the globe, including Brazil, Paraguay, and Bolivia. Each exhibit accurately and beautifully reflects the natural surroundings of these fine animals.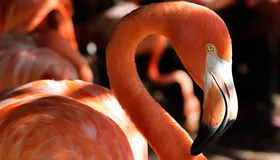 From the rare white rhinoceros to the leopard to the red panda, Caribbean flamingos, and more, the Nashville Zoo has fascinating animals that give you and your children the ability to learn more about the world and all of the exciting creatures that live in it.
Included Attractions at the Zoo
Critter Encounters

: For those who love animals, this is sure to be a blast! Guests can choose to get up-close and personal with some of their favorite animals and the zookeepers who care for them. Here, visitors will have a chance to pet goats or camels, an alpaca, and gorgeous Galapagos tortoises. This exhibit is located between Unseen New World and Flamingo Lagoon, and these animal shows are a must!
Grassmere Historic Home :

This historic home is on the National Register of Historic Homes and was built in 1810. Here, guests can enjoy a walking tour through the estate where they can learn about the family that lived there, see original furniture, and learn about the origins of the zoo itself.
Jungle Gym:

Burn off some energy and have a blast at this kid-friendly jungle gym playground. Visitors can find a variety of obstacles from swings, slides, a giant tree house, and a huge snake tunnel all in this 66,000-sq ft play area.
Kangaroo Kickabout:

If you have ever wanted to pet a kangaroo, you are going to have a blast here. This exhibit allows guests to step into the enclosure of 18 beautiful red kangaroos. Stick on the pathway and you may even get to interact with one of the 'roos'!
Attractions available with Attraction Tickets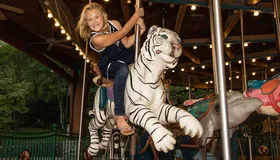 For an extra cost, guests can purchase attraction tickets for $2 each. They can be purchased at the various attractions that accept them.
Lorikeet Landing

: This 2,400 square foot aviary is brimming with beautiful birds of various colors. Lorikeets are absolutely gorgeous and this area is home to more than fifty of them. These Australian parrots are friendly and guests can even feed them for an attraction ticket.
Shell Station

: Get another hands-on experience at the Shell Station. Here, guests can interact with tortoises, feed, and pet them. The Sulcatas are stunning and adorable, allowing for a totally unique experience. Plus, zoo keepers are on deck to answer any questions you may have about the tortoises, their habitat, and their way of life.
Soaring Eagle Zip Line

: This exciting experience takes guests zooming along giraffe habitats and more. This zip line ride includes both directions and takes guests up to an astounding 110 feet into the air. The Soaring Eagle costs 4 attraction tickets.Wild Animal Carousel: Pick your favorite animal and climb onto the carousel for a classic experience that is great for the kiddos and kiddos at heart. There are more than 39 different carousel animals to choose from. This costs one attraction ticket.
Wilderness Express

: The Wilderness Express winds through the park, allowing guests to have a fun sightseeing experience. The train is great for kiddos up to age five and costs one attraction ticket.
Guests can also ride the brand new Soaring Eagle zip line, tour the Grassmere Historic Home, take to the Jungle Gym, and see some of the newest exhibits such as the Spider Monkey: Treetop Passage exhibit and the Kangaroo Kickout. Discover the beautiful natural world right in Music City and appreciate the conservation efforts with interesting displays and information. You are sure to have an amazing vacation!
Reviews

Sheila Magro
Rutland , Vermont
✓
Verified Traveler
It was a small zoo, the farm animal selection was a little disappointing. We would probably visit another memphis next time we go

Michelle Kauffman
Fayetteville, PA
✓
Verified Traveler
Absolutely beautiful

Jonathan Lambert
Warrior, AL
✓
Verified Traveler
"Best zoo i have ever seen!"
Best zoo i have ever seen!

Kevin Weigle
Gardners, PENNSYLVANIA
✓
Verified Traveler
"Very clean and well kept."
Very clean and well kept. The animals were well cared for . The farm added a nice addition to the traditional zoos.
Frequently Asked Questions for Nashville Zoo:
Approximately how long could a customer plan to spend at Nashville Zoo?

Guests spend the day at the zoo.

What amenities are available?

There is an atm, a gift shop, restaurants, and more.

Are wheelchairs and strollers available?

Single Strollers : $10 Double Strollers : $12 Manual Wheelchairs : $10 Electric Wheelchairs : $30

Is Nashville Zoo handicap accessible?

Yes.

Is photography & video recording allowed?

Yes.

For what ages is Nashville Zoo appropriate?

Great for all ages.

Is parking available at Nashville Zoo?

Parking is $7
Book Now!