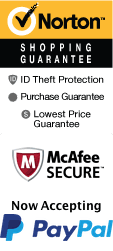 YOUR PEACE OF MIND IS OUR TOP PRIORITY
Should you need to cancel at any time, you have up to 48 hours from your vacation start date to do so for a 100% future travel credit.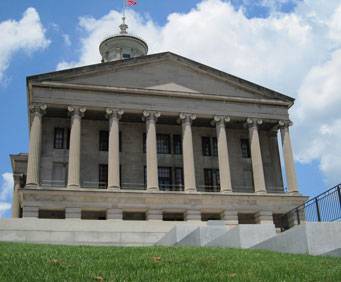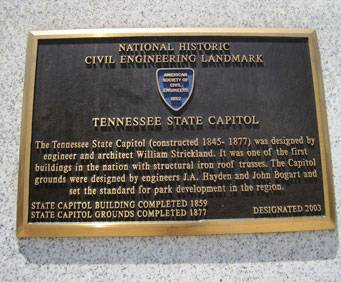 Tennessee State Capitol Building in Nashville, TN
600 Charlotte Ave Nashville, , TN 37243
The following tours go by Tennessee State Capitol Building:
8/1/2020 - 12/31/2020
This brand new city trolley tour from the Grayline highlights some of the most amazing sites and more in the Nashville, TN area. Climb onboard an immaculate double-decker bus for an extremely memorable journey through some of the most popular areas of Music City.





8/1/2020 - 12/31/2020

View the beautiful city of Nashville like you never have before with the Nashville Night Trolley Tour; this tour transports you around the country-music hot spot while the city lights are sparkling and the night life bustling.





8/1/2020 - 10/31/2020
11/1/2020 - 12/31/2020

Get a tasting of all things Nashville with a Discover Nashville motorcoach tour.





Tennessee State Capitol Building is a Tour Stop / Pick Up for the following tours:
7/4/2020 - 12/31/2020
Climb on a charming trolley tour venture graced with narration as you navigate the streets of downtown Nashville as you see sites including the Ryman Auditorium, the Country Music Hall of Fame, and the Parthenon, where you can get off and explore at your leisure. Get to know the Nashville area as you see beautiful landmarks with the option to personalize your right where you can get off at any time to get an up close look at certain areas.





The Tennessee State Capitol, located in Nashville, Tennessee, is the home of the Tennessee legislature, the location of the governor's office, and a National Historic Landmark.
The State Capitol was designed by renowned Philadelphia architect William Strickland, who modeled it after a Greek Ionic temple and the building is one of Nashville's most prominent examples of Greek Revival architecture and the lantern at the top is a copy of the Choragic Monument of Lysicrates in Athens. The cornerstone was laid on July 4, 1845 and the building was completed fourteen years later in 1859.
The American Society of Civil Engineers has listed the building as a civil engineering landmark in recognition of its innovative construction, which made unusually extensive use of stone and was an early example of the use of structural iron. Strickland died five years before the building's completion and was entombed in its northeast wall. His son, F. W. Strickland, supervised completion of the structure.
Monuments on the Capitol grounds include statues of two of the three Tennessee residents who served as President of the United States. The second President from Tennessee, James K. Polk, is buried in a tomb on the grounds, together with his wife, Sarah Childress Polk.