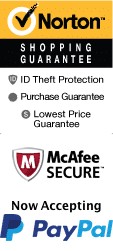 Best of Nashville TN Vacation
Enjoy the best of this unique city with the Best of Nashville TN Vacation package. This package allows visitors to experience hand-picked activities that will help them to have a truly memorable Music City adventure.
Things to Do
Among the activities included in this tour, guests can visit other attractions at their own leisure. Nashville is, of course, known for places such as the Grand Ole Opry and the Ryman Auditorium. It is also home to many different tours, cruises, shows, and adventures!
>>MORE: Adventures
Sightseeing
There are plenty of wonderful landmarks and more to enjoy. Set out on one of the popular sightseeing endeavors to experience Music City's finest. The Redneck Comedy Bus Tour, Homes of the Stars Bus Tour, and the Nashville to Memphis Day Trip are other great options to attend after you've finished your Best of Nashville adventure!
>>MORE: Sightseeing Tours & Cruises
About the Best of Nashville TN Vacation Package
Amazing times await with this Best Of vacation package. Experience the creme de la creme of Nashville attractions. This package includes admission onto the Discover Nashville Tour, the Grand Ole Opry show, and the Country Music Hall of Fame with Studio B Tour. You will also be able to take advantage of 5 nights of accommodations.
About the Included Discover Nashville Tour
See all of the most exciting attractions in Nashville with the incredible Discover Nashville Tour. This tour will give you views of historic downtown, the Tennessee state capitol, the Parthenon, Music Row and Studio B, Fort Nashborough, and many other wonderful attractions. This tour also includes admission to the legendary Ryman Auditorium where the tradition of the Grand Ole Opry began as well as admission to the huge Country Music Hall of Fame and Museum.
About the Included Grand Ole Opry at Opry House
Guests will also be able to attend the most famous country music show in the world with Grand Ole Opry Tickets! Head to the Opry House to see some of the best country talents. Some of the artists who have performed at the Opry include Dolly Parton, Johnny Cash, and other legendary stars. You never know who you may get to see! This package includes Preferred Seating.
About the Included Country Music Hall of Fame with Studio B Tour
Take an in-depth look at country music at the Country Music Hall of Fame with Studio B Tour. This museum is perhaps the most popular in Music City, offering visitors the chance to see artifacts, photographs, and recordings from legendary performers like Conway Twitty, Johnny Cash, and Hank Williams. This tour also comes with the Studio B Tour, which allows guests to go beyond the regular museum admission to explore the coveted Studio B, where more than 35,000 songs and 150 Elvis Presley recordings took place.
About the Included Lodging
Visitors on this vacation will also be able to choose which lodging option best suits their needs. Whether they wish to stay in a budget-friendly hotel that will fit the entire family or would like a more peaceful jacuzzi suite in a resort hotel, there are options for everyone. The package includes five nights of lodging.
>>MORE: Lodging
Experience the best of the best of Nashville's finest attractions, cruises, and more! You and your loved ones are bound to have an awesome time with these fun activities and five nights of lodging.
Frequently Asked Questions:
---
---
---
Customize a package with this form: