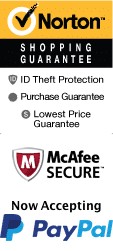 The following tours go by Downtown Nashville:
3/26/2023 - 12/31/2023
Get a tasting of all things Nashville with a Discover Nashville motorcoach tour.
If you think all you are going to see is country music attractions when you are in Nashville, you will find you are in for quite a surprise.
When you peruse Downtown Nashville, you'll see there is more to Nashville than just some great country western music. While there are plenty of selections for shows and music in the Country Music Capitol, there are also other things to do including shopping, restaurants, and lodging.
There are more than 190 restaurants in downtown to choose from, so you're sure to find something to suit any fancy, no matter what time it is. Enjoy some of the many festivals and events going on year-round, or catch a show or a Nashville Predators game. The airport is only a short distance away, and the Frist Center for the Visual Arts and the Arcade are both extremely popular with both tourists and locals.
If you're looking for a place to stay downwotn, there are many options including the Ramada Downtown Nashville, which is within walking distance from some of the city's greatest attractions including the Country Music Hall of Fame, Gaylord Entertainment Center and Nashville Entertainment Center.
Downtown Nashville really is the heart and core of the city, and no matter why you're in the Music City, you'll probably end up there at some point. Make sure to leave yourself plenty of time for sightseeing and shopping as well!