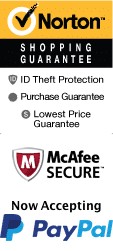 Nashville Ghost Tour
222 Printer's Alley Nashville, TN 37201
1-800-987-9852
Chat Now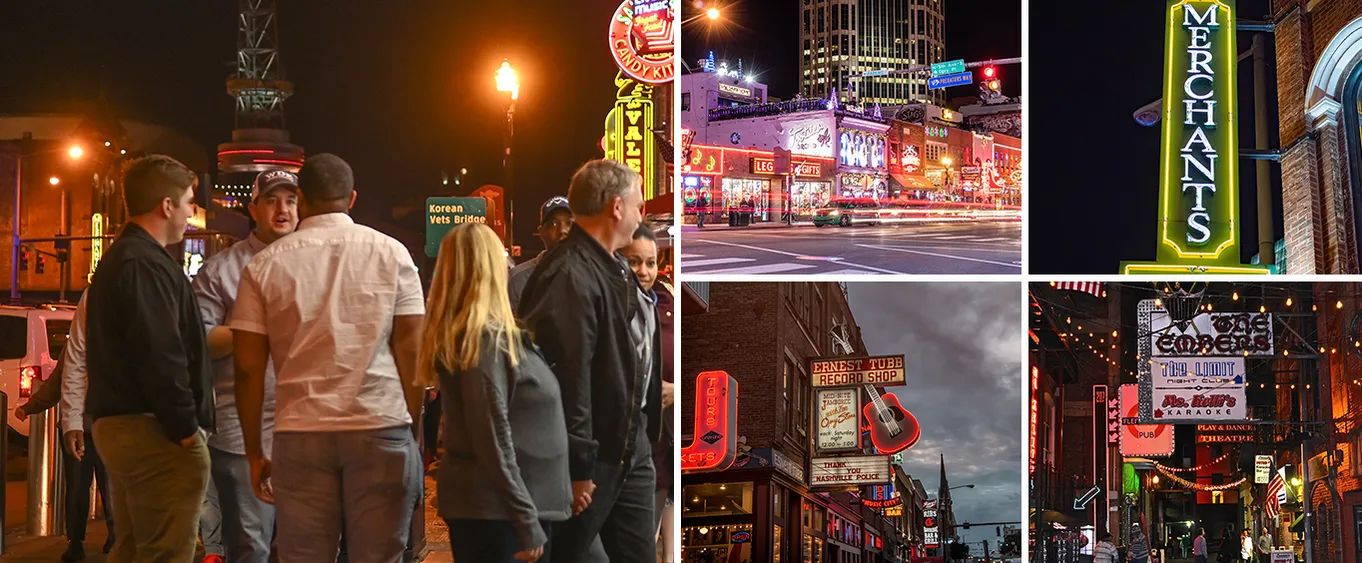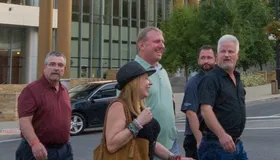 Take a trip back to the spooky past of Nashville, TN with this exciting Nashville Ghost Tour, a haunted ghost walking tour endeavor. This unique adventure allows visitors of all ages to explore some of the most haunted sites in Music City and learn all of the local haunted landmarks, legends, myths, and stories that make up the lore of the city. Do not miss out on this amazing opportunity to visit haunted locations and learn the real truth about Nashville's paranormal side.
This walking tour encompasses so many of the most interesting sites. Explore the spookier side of Music City with your local guide who gives in-depth and true looks into the stories that plague Nashville's streets. If you are a fan of paranormal investigations or want to have strange encounters for yourself, this is the best choice! You will meet your tour guide at Skull's Rainbow Room located in the historic Printer's Alley. From there, you will be taken around to see and learn about more than eight different sites in Downtown Broadway, one of the most popular areas of Nashville, TN. Some of the topics you will learn about regarding Nashville's past include:
Nashville Natural Disasters

: Nashville was shaken by many natural disasters that lent pain and suffering to the city. It is said that spirits tend to attach themselves to places with great emotional energy, making Music City a beacon for these ethereal beings. The 2010 floods were just one set of events that contributed to this sorrow, and you will learn how the event impacted Nashville's citizens.
Nashville & Nashville's Music Industry

: There are so many interesting things in Nashville, but nothing seems to draw visitors to its core more than country music and its roots within the city. Nashville is known for its countless country music stars, but did you know that sometimes this comes with dark history? Explore the famous Ryman Auditorium's history, learn about Hank Williams Sr and the bar where his spirit is seen, and examine the industry like never before.
Local Tragedies

: From suicides to murders, local tragedies also contributes to the spiritual residue that lingers in Nashville, TN. Learn about these local legends, haunted history, haunted house stories, and myths to understand the city better - and to learn the stories of the spirits who are said to still roam the streets of Downtown.
Underground Tunnels

: Did you know that there are interwoven tunnels underneath the bustling part of Nashville, Tennessee? Explore the lore surrounding these tunnels and the spirits that are said to haunt them. These spooky tunnels showcase the truth of Nashville - that darker influences linger beneath its tourist image. Learn their story and the tales that plague the city.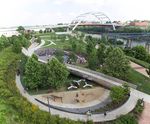 Pass By
Downtown Nashville
Explore Downtown Nashville and its amazing array of historical venues and more on this tour. Downtown Nashville is home to places such as the Ryman and the Country Music Hall of Fame and Museum. Guests will also find plenty of restaurants, boutiques, historical landmarks, and recording studios to explore.

Stop at
Lower Broadway Downtown Historic District in Nashville, TN
Explore Nashville's Lower Broadway Historic District and discover the influence and history of this amazing city. Lower Broadway is home to many music-related businesses including places like honky tonks where guests can hear live music as well as places like the Ernest Tubb Record Shop and the Merchants Hotel.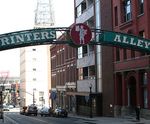 Printer's Alley in Nashville is one of the most fascinating districts in the city. Here, guests will find a variety of modern nightlife options, restaurants, and plenty of fun. For those who want to learn about the vast history of Printer's Alley, there are so many cool historic tours to discover this area which was once a printing district.
Each of these fascinating stories is well-researched and truthful, with your local guide doing their best to give you nothing but the truth! You will not find a tour like this anywhere else, so if you are interested in history and the paranormal, be sure to add it to your Music City vacation itinerary. Nashville ghost tours are an intriguing way to experience the history of the city.
After taking an adventurous tour to the most haunted places in the Nashville area on this haunted tour, be sure to check out the other adventures. Explore downtown Nashville attractions, enjoy fun attraction options, whether you embark upon history tours and explore historic buildings, enjoy the fun things, or enjoy guided tours through the city, there is something fun for every getaway.
Reviews

Lisa Gerry
Mt. Vernon, MO
✓
Verified Traveler
Had good historical information. Super fun! Unfortunately we didn't see any ghost this time but maybe next time.

Jerri Moore
Pittsburg, KS
✓
Verified Traveler
"guide did an amazing job"
Our tour guide did an amazing job

Diane Mazonis
Dallas, PA
✓
Verified Traveler
Guides were super nice and full of info to share
Frequently Asked Questions for Nashville Ghost Tour:
Is there any walking involved?

It includes approximately 1 mile of walking.

Approximately how long does the Nashville Ghost Tour last?

The tour lasts approximately 1 hour.

For what ages is the tour appropriate?

Great for all ages!

What type of dress & footwear are recommended?

Wear comfortable clothes and walking shoes.

Where does the tour meet?

Skull's Rainbow Room in Printer's Alley, 222 Printer's Alley
Book Now!