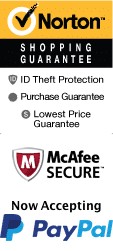 Printer's Alley in Nashville, TN
Printer's Alley to 4th Avenue North Nashville, TN 37201
The following tours go by Printer's Alley:
12/4/2023 - 12/31/2023
Take a trip back to the spooky past of Nashville, TN with this exciting Nashville Ghost Tour, a haunted ghost walking tour endeavor.
1/1/2000 - 1/1/2000
For a unique activity during your next Nashville, TN vacation, be sure to book the carriage tour ride of your choice.
Printer's Alley took its name from its early connection to Nashville's printing and publishing industry.
The printing industry was once located in this area and The Alley, as it is so aptly called, is now the center of the city's nightlife. Businesses include hotels, restaurants, saloons, and other entertainment venues. In the late nineteenth century this area was known as the "Men's Quarter".
In the 1940's, nightclubs starting opening and the Alley became an area that attracted performers of the likes of Boots Randolph, Chet Atkins, Waylon Jennings, Hank Williams, and Dottie West. The Victorian architecture has remained intact and the area also hosts Nashville's first automobile parking garage as well as the city's first "skyscraper".
Many have compared the Alley to that of Bourbon Street. The Alley is located between Third and Fourth Avenue and stretches from Union to Church streets. If this area and other Nashville area had not flourished under the country western music, then Nashville may have been recognized first for its printing and publishing industry.
One of the stars of the Alley was David Schullman, who owned and operated the Rainbow Room on the Alley. He was honored as the "Mayor of Printer's Alley" and his exotic dance club was eventually converted to a bar. Schullman appeared in many episodes of the Hee Haw television series with his close friends Roy Clark and Buck Owens.
The Alley thrives today and is a great place to go and enjoy live music and good times.