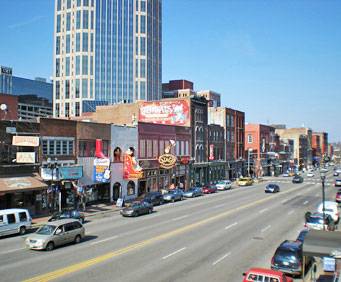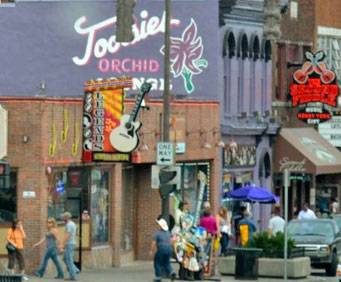 Honky Tonk Row in Nashville, TN
422 Broadway Nashville, , TN 37203
Honky Tonk Row consists of several clubs and bars that have become famous for the country music artists who have used these stages as a platform for fun, fame and fortune.
Regional musicians play for tips in these bars, and you can hear some pure talent floating out of them at all hours of the day and night. This is where a lot of country stars have been discovered.
Popular honky tonks include Tootsie's Orchid Lounge, The Stage, Legends Corner, Second Fiddle, and many others. The music starts mid-morning every day and continues non-stop into the wee hours of the morning! Most clubs on Honky Tonk Row have no cover charge, so you can come and go as you please until you find live music perfectly suited to your taste. Get an overview of this Nashville must see with the Nightville Nights Tour!
Honky Tonk Row was listed on the Blog for Lifestyle and Travel's Top 25 Free Things to Do in Nashville This Summer.
The following tours go by Honky Tonk Row:

4/18/2019 - 6/30/2019
7/1/2019 - 7/31/2019
8/1/2019 - 12/31/2019

Get a taste of all things Nashville with the Discover Nashville Inclusive Tour, which offers admission to popular city attractions, as well as an up-close look at all Music City has to offer visitors.