Make your family AND your wallet happy.
When it comes to vacations, free is good. And in Nashville, there's no lack of free and fun activities, perfect for the whole family. Whether it's the live music and window shopping you're into or the outdoor activities that suit your fancy, Music City has it all, and these are our top picks.
Music City is a wonderful and historical place to visit. However, you do not need to break the bank to enjoy your time there! Check out these awesome free activities that will be able to help you have a blast in the area.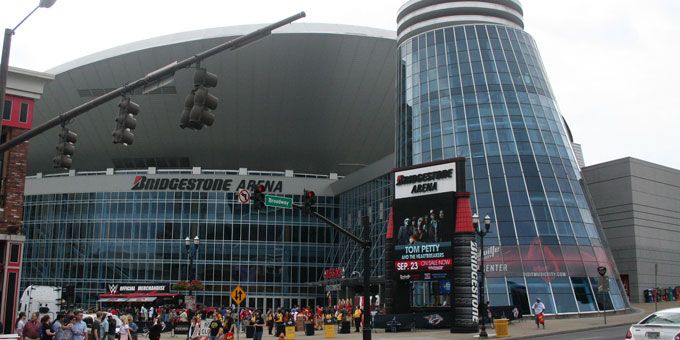 1. Music City Marketplace
The local shops at the popular Music City Marketplace[1] make for great window shopping and the selection of souvenirs is endless. Stop by for free live music every Wednesday, for an authentic taste of Music City.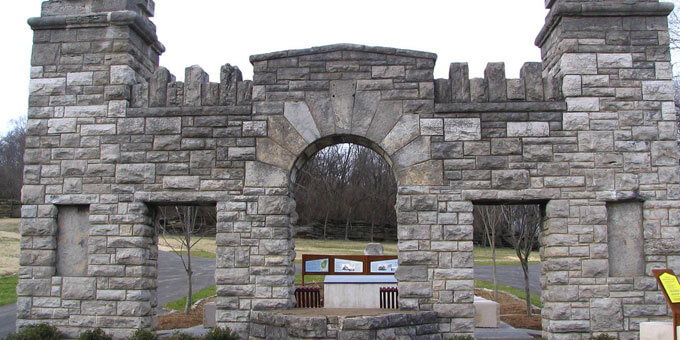 2. Fort Negley Visitors Center and Park
Enjoy a self-guided, free walking tour at historic Fort Negley[2] in Nashville. The visitors center is home to several different interactive exhibits on the site's historical value and the park provides visitors with gorgeous views of the city as well as walking paths lined with informative panels for reading.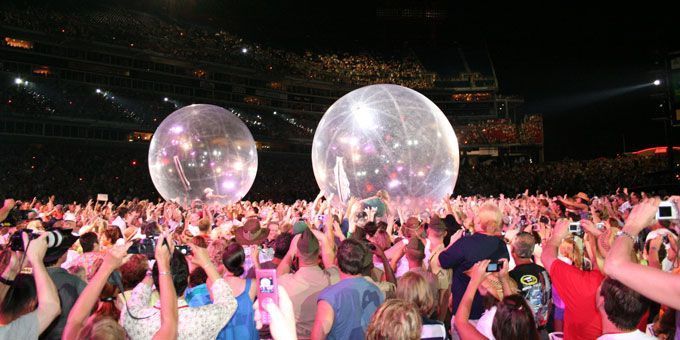 3. Free Entertainment Stages at the CMA Music Festival in June
The CMA Music Festival[3] in June is one of the area's most anticipated events. Although the CMA Music Festival is a ticketed event, there are seven different free entertainment stages available for visitors to come and go as they please. Explore downtown Nashville and enjoy some of the most talented up-and-coming country artists. Live music, local vendors, food samples and free giveaways make this event a popular one. For complete details on all the free entertainment available at the CMA Music Festival, visit cmaworld.com[4].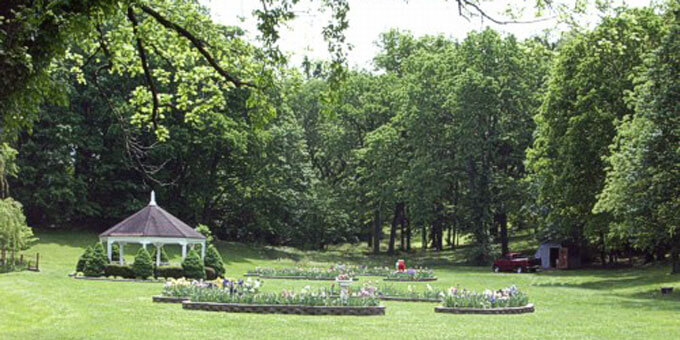 4. Tennessee Agricultural Museum
Visit the Ellington Agricultural Center, home to the Tennessee Agricultural Museum[5], and step back in time to the early 19th and 20th centuries. Guests are free to explore the property with a free self-guided tour where they'll see historic agricultural relics, a renovated plantation barn from the 1920s, a blacksmith shop and more.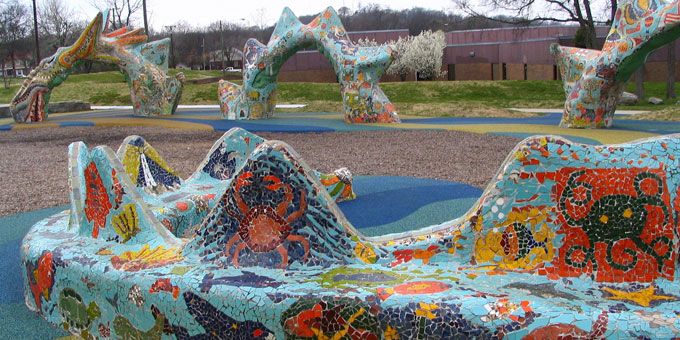 5. Fannie Mae Dees Park
Nicknamed Dragon Park, Fannie Mae Dees Park[6] is extremely kid-friendly, with a colorful dragon sculpture in the center, tennis courts, picnic shelters and a playground perfect for all growing children, including those with physical disabilities. And it's free! Bring the dog along for some exercise on the Dragon Lawn, which is open for live music, events and doggy play time.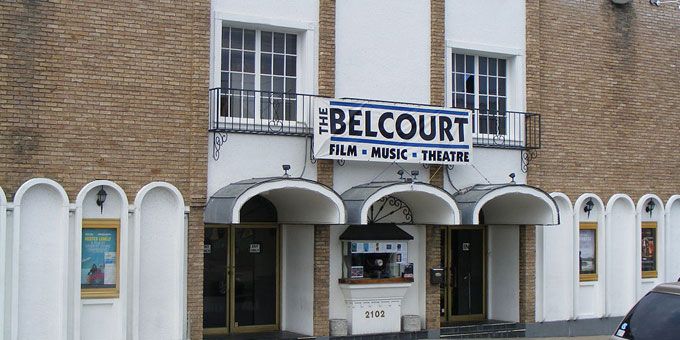 6. Second Saturday Outdoor Cinema
Nashville's nonprofit cinema, The Belcourt Theatre[7], hosts this free and family-friendly event the second Saturday of each month, June through September. Grab your lawn chairs and head to the lot, where a 16mm projector will feature oldies but goodies, shorts films and commercials from years past, followed by a full-length feature film.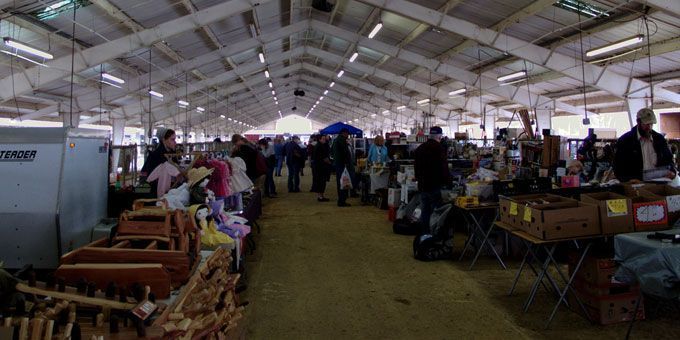 7. Nashville Flea Market
Half a million visitors head to Music City for this popular event every year. The Nashville Flea Market[8] features more than 800 vendors from 30 different states, all boasting specialty items and great deals. Every month, guests browse the incredible booths packed with items like furniture, foods, crafts, jewelry, body products and more. The schedules for each year are usually posted on the Nashville Flea Market's Facebook page[9].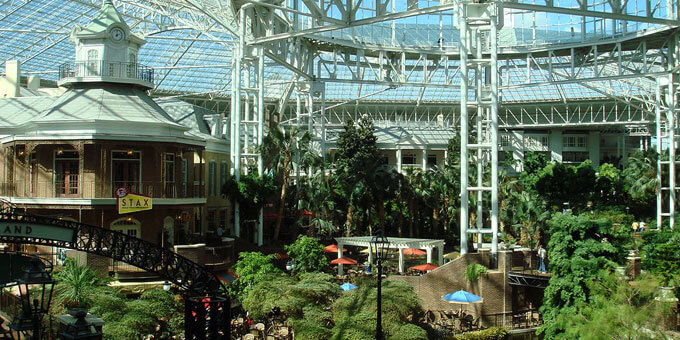 8. Gaylord Opryland Resort & Convention Center
The Gaylord Opryland Resort & Convention Center is truly a gorgeous sight to see. Nine acres of indoor gardens, beautiful rushing fountains, retail shops and a broad selection of dining options are all encased in the hotel's 600,000 square feet of glass atriums. The resort is also just minutes from the Grand Ole Opry and the General Jackson Showboat.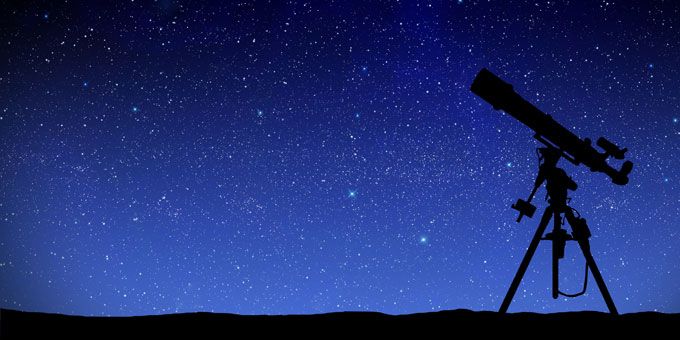 9. Star Gazing
Even while in the city, Nashville offers some fantastic star gazing opportunities. The Adventure Science Center[10] (adjacent to Fort Negley Park) hosts star parties once a month, inviting astronomy gurus to bring their telescopes, lawn chairs and blankets, stare up at the sky and study the visible moon and planets. The Barnard-Seyfert Astronomical Society[11] and Middle Tennessee State University[12] also host free star parties for the public.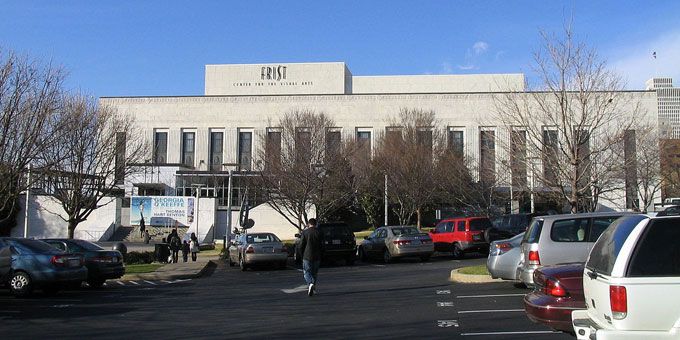 10. Frist Center for the Visual Arts
The Frist Center for the Visual Arts[13] is free for those 18 and under, perfect for children and students interested in art. The gallery features pieces from artists all across the world and the Martin ArtQuest Gallery invites visitors to become artists themselves, with an interactive experience waiting at each painting station. Current exhibits include "Italian Style: Fashion since 1945," "Ink, Silk and Gold: Islamic Art from the Museum of Fine Arts Boston," "Shinique Smith: Wonder and Rainbows" and much more.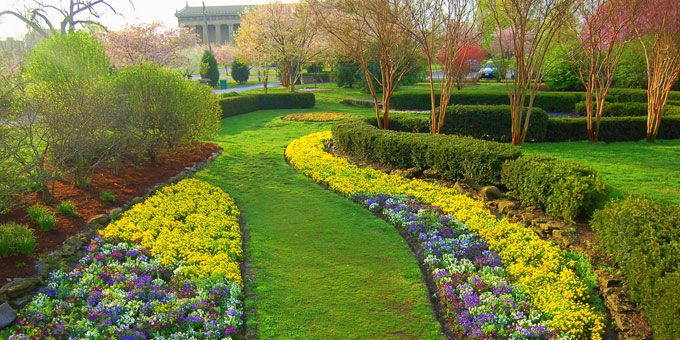 11. Centennial Park and Gardens
Nashville's Centennial Park and Gardens[14] is home to a variety of great visitor attractions. Head to the west end of 25th Avenue North to discover for yourself all the park has to offer: a sunken garden, the Centennial Art Center, the Parthenon, a walking trail, dog park, Lake Watauga and more. The park also serves as a home for a variety of free events year round.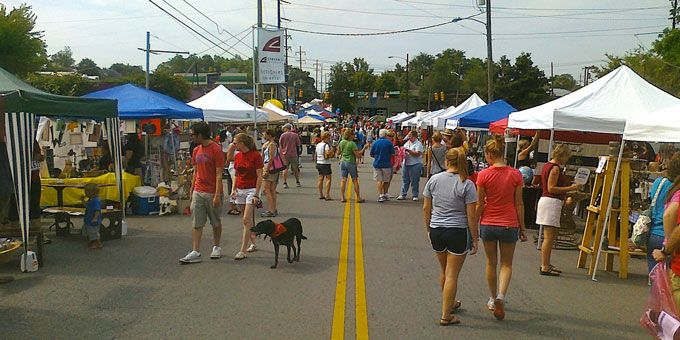 12. Tomato Art Fest
Thousands of visitors and residents attend the Tomato Art Fest[15] every year in Historic East Nashville. The festival, which was born in 2004, has been featured in the Nashville Scene as Nashville's best festival for eight years in a row, with each year featuring fun games and contests like the Beautiful Tomato Contest, the Giant Ice Cream Sundae Extravaganza, the Tomato Haiku Contest and a lot of tomato-inspired art.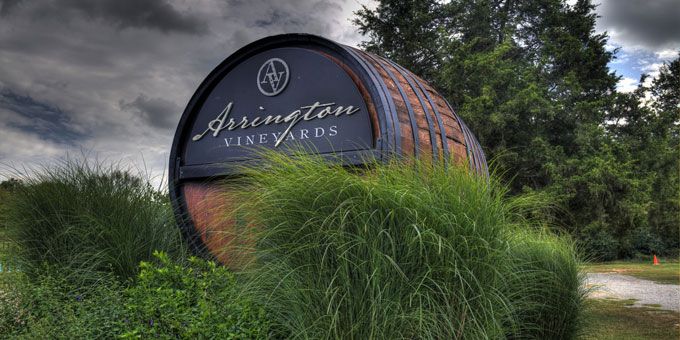 13. Arrington Vineyards
Just 40 minutes south of Nashville, Arrington Vineyards[16] provides visitors with several free and fun events. Every Friday, May through November, scores of people head to the free Music in the Vines event where they enjoy great company, award-winning wine and live jazz music in the outdoor courtyard. Free Cigar Nights are also hosted May through October and invite visitors to enjoy a cigar alongside live music and wine.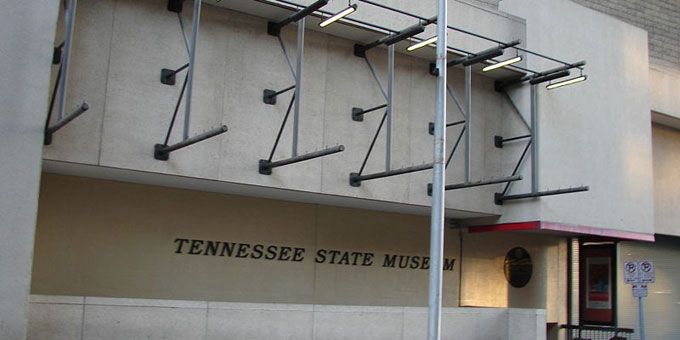 14. Tennessee State Museum
Admission to the Tennessee State Museum[17] is completely free and serves as a great day trip for the whole family. The museum is home to a variety of exhibits featuring historical artifacts like a 3,500 year-old mummy, Andrew Jackson's top hat and more. The Tennessee State Museum hosts an eclectic blend of exhibits and the permanent ones are focused on the history of the state, the Civil War and Andrew Jackson's significant influence.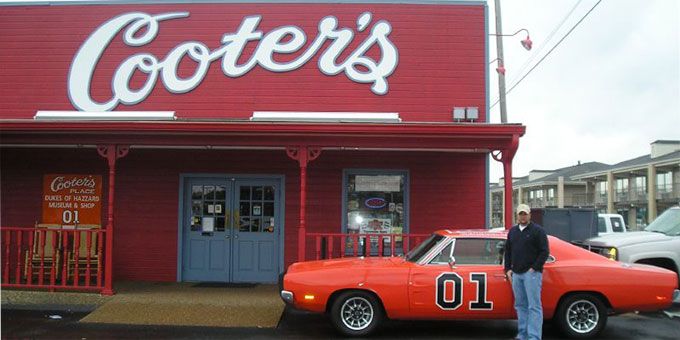 15. Cooter's Place
This museum and store is perfect for anyone who loves all things Dukes of Hazzard. Ben Jones (the Dukes' legit sidekick) welcomes guests into Cooter's Place[18] with open arms, inviting them to explore the expansive collection of fun memorabilia from the TV show. Window shopping is free but we can't guarantee you won't want to pick up a souvenir for the road.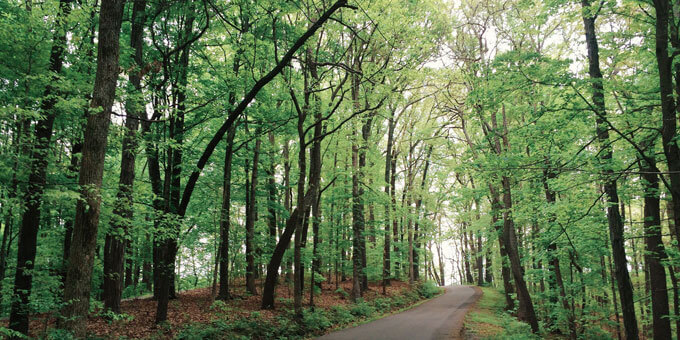 16. Warner Parks
Edwin Warner Park and Percy Warner Park[19] are two of Nashville's premiere public parks, spanning more than 3.100 acres. A dog park, walking, hiking and biking trails, an equestrian center, nature center and more ensure that there's something fun for everyone.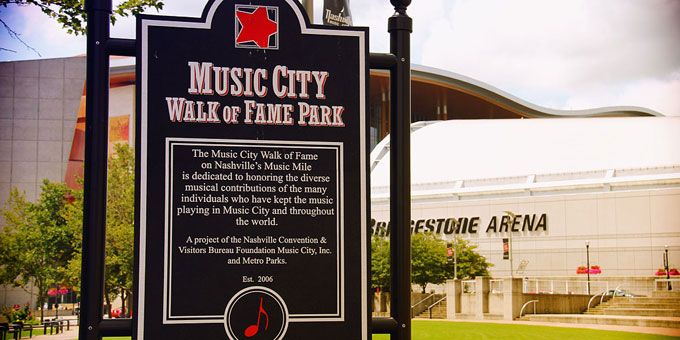 17. Music City Walk of Fame & Nashville Music Garden
Visit the Music City Walk of Fame[20] in downtown Nashville where you'll see the sidewalk stars flaunting the biggest names in the music industry like, Reba McEntire, Wynonna Judd, Jimi Hendrix and more. Also along the walk of fame is the stunning Nashville Music Garden[21], a 2,700-square-foot flower and plant collection in honor of musicians who have played an important role in developing the music industry.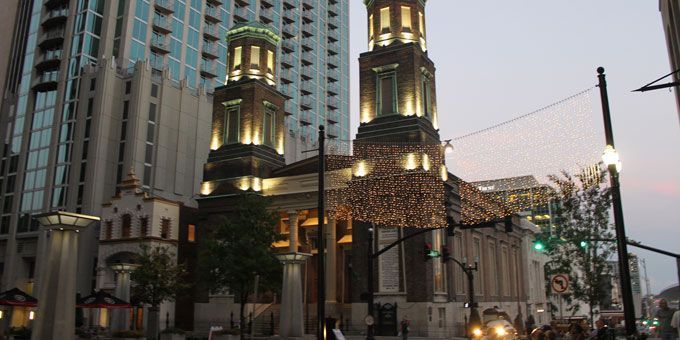 18. Downtown Presbyterian Church
Nashville's Downtown Presbyterian Church[22] is a beautiful and historical monument that has been used as a safe haven for the community many times; first as a hospital during the Civil War, for flood victims in 1927 and again in 1937, and then during WWII for soldiers on leave who needed to get some sleep. The church serves as a gorgeous display of art and culture and is open to the public Monday-Friday for free, self-guided tours.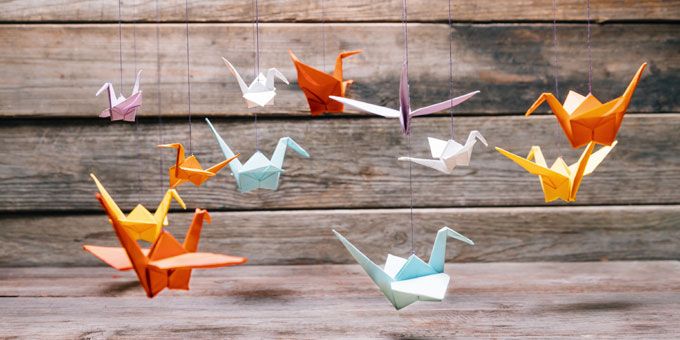 19. Origami Classes
Any crafters looking for something free and creative to do in Music City will enjoy origami classes with the Nashville Origami Club, every third Sunday of the month. The classes are open to the public and held at Plaza Artist Materials & Picture Framing in downtown Nashville. All materials are provided and any skill level is welcome. Check out the origami club's Facebook page[23] for examples of projects.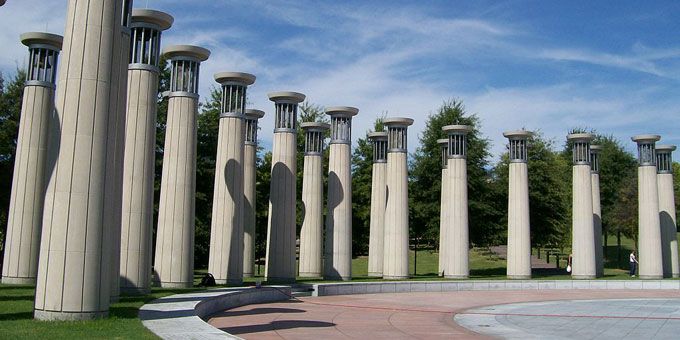 20. Bicentennial Capitol Mall State Park
The Bicentennial Capitol Mall State Park[24] is a fantastic display of Tennessee's history. Adjacent to the Nashville Farmers' Market and with great views of the downtown area, this peaceful oasis doesn't even require a drive out of the city. The park is conveniently located in downtown Nashville and hosts community events year round. Visitors enjoy free self-guided tours featuring the park's WWII memorial, the beautiful carillon that chimes, flowing fountains, the Pathway of History and the visitors center.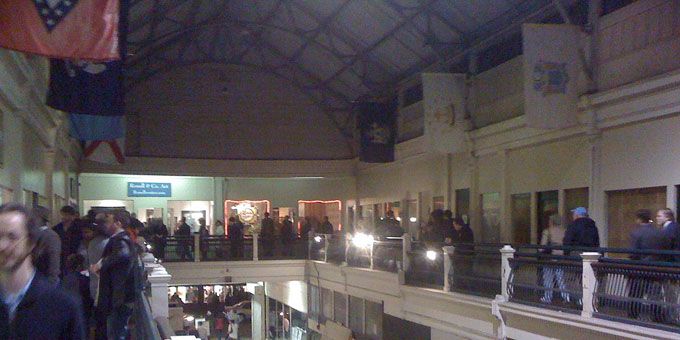 21. First Saturday Art Crawl
This monthly free event takes place in downtown Nashville and regularly sees thousands of visitors and residents browsing the various art galleries and studios in the area. The First Saturday Art Crawl[25] features a variety of art mediums like photography, watercolors, sculptures and more while giving visitors the chance to explore the colorful, artistic culture of Nashville.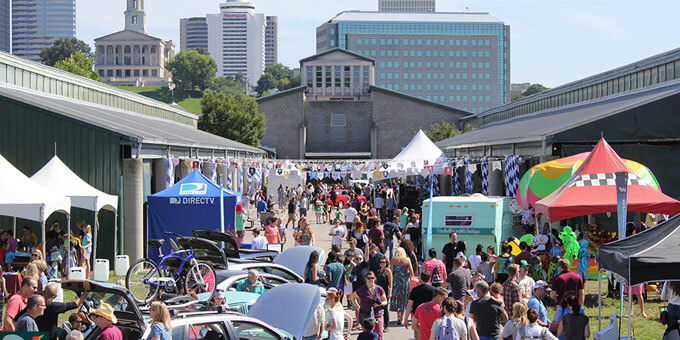 22. Tennessee Volksfest
The Tennessee Volksfest[26] is scheduled for two different weekends this September and is a free event for all ages at the Nashville Farmers' Market. Refreshing German beers, hot bratwursts and a smorgasbord of other German foods. Visitors can browse the farmers' market while enjoying family-friendly games and live music from bands like Musik Meisters, a Nashville-based polka group.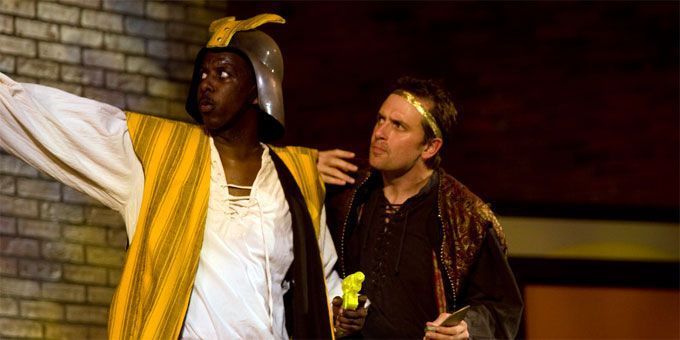 23. Shakespeare in the Park
Theatre fans will love Nashville's Shakespeare in the Park[27] event at Centennial Park. The free event spans mid August to mid September and features live performances of Shakespeare's Henry V by a talented cast of 10 actors and actresses. Food and drink vendors will be on site and pre-show entertainment starts an hour before the show begins. Just make sure to bring your lawn chair or a blanket!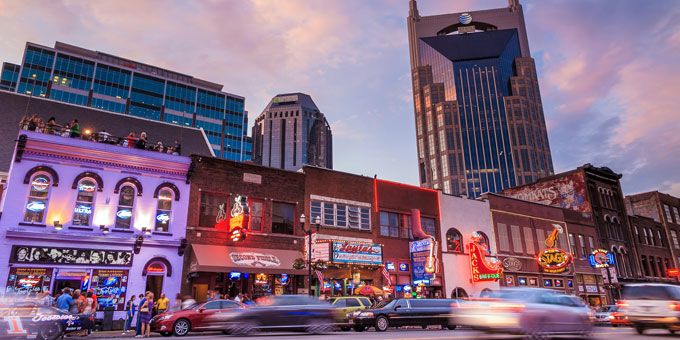 24. Honky Tonk Highway
Downtown Broadway is often called Honky Tonk Highway and is a popular spot for visitors looking for live music, drinks and a good time. This stretch of road is home to dozens of bars that regularly host live bands and many of the venues don't charge cover. Those looking for a taste of the live music scene in Nashville definitely want to work in a trip to Honky Tonk Highway.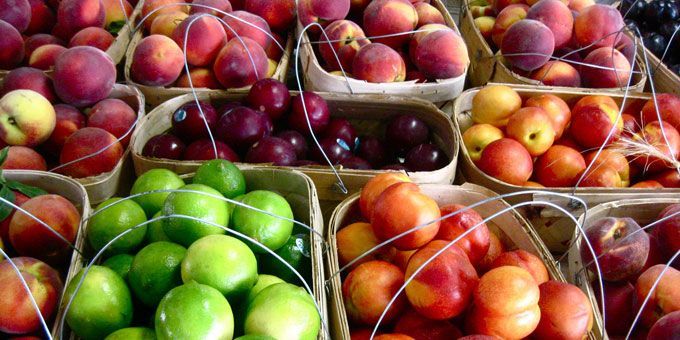 25. Nashville Farmers' Market
The Nashville Farmers' Market[28] is just a stone's throw from the Bicentennial Capitol Mall State Park and is a great way to spend a day out and about in the city. Browse local merchants offering fresh, homegrown produce, handmade products, upcycled products and more for a full day of fun.
Know of any other great free activities in the Nashville area we forgot to mention? Leave us a comment below! We'd love to keep the list growing!