The best fishing hot spots in the land of 10,000 lakes.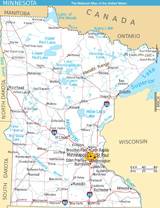 Whether you're setting out to catch some walleye, bass, crappie, or perch, you shouldn't ignore the fact that Minnesota has thousands of lakes. Tons of great fishing opportunities await you in this beautiful northern state, and we consulted some of the area's expert fishermen to find the ones that will bring you the best luck.
So make sure your tackle box is well-stocked, pack the car up, and head north to one of these lakes this summer for a relaxing fishing getaway or an exciting family vacation filled with delicious, fresh fish fries.
No matter if you are an experienced angler or are just starting to dip your toe into the sport of fishing, these Minnesota lakes are some of the best places for catching. Minnesota is home to literally thousands of lakes offering everything from trout fishing to walleye and bass. Head to one of these bodies of water to experience the best fishing opportunities in the North!
Beltrami County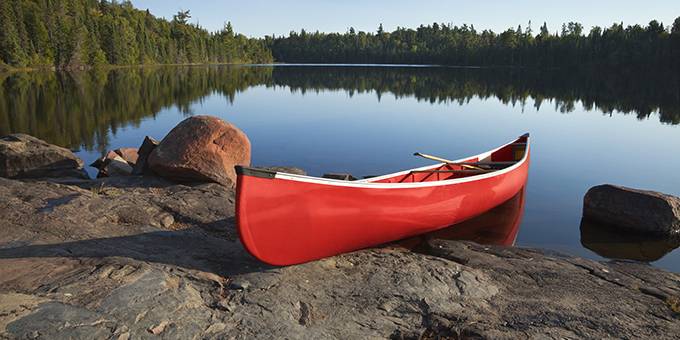 Red Lake[1] is one of the biggest lakes in the state at 107,800 acres and is well-known for its excellent crappie fishing and ice fishing. Fishermen also claim that it's a pretty normal thing to find 40-inch northern pikes swimming in the waters here. Several resorts along the lake's shore provide visitors with ice houses, open launch trips, fishing guides, RV rentals, and campsites year-round.
Carver County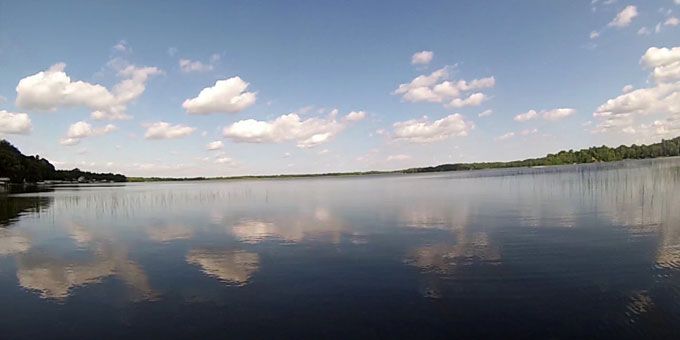 Steiger Lake[2] is a small lake, but its catch and release regulations for largemouth bass and northern pike make for some very large fish. The Minnesota Department of Natural Resources reported a very high number of northern pike that were above average weight, but anglers will also find black crappie, bluegill, and yellow bullhead in this 165-acre lake.
Cass County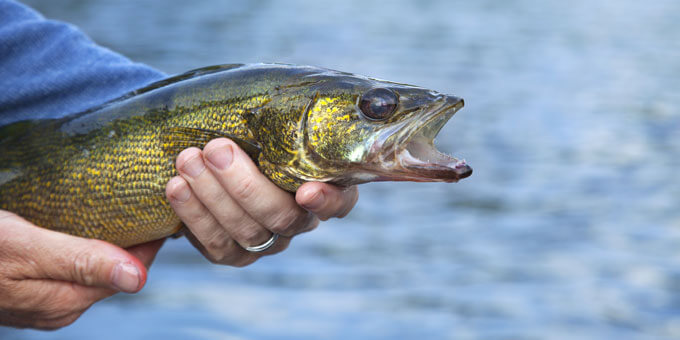 It is not uncommon for fishermen to take home 30-, 40-, and 50-pound fish from Leech Lake[3], making it a favorite spot for many visitors. A multitude of fish species call this 112,000-acre lake home and the shores near the town of Walker are highly developed and visitor friendly. Restaurants, boutiques, golf courses, museums, and recreational swimming areas are plentiful, but if you hop in a boat and paddle for a few miles, you'll find yourself in the wilderness of Minnesota's forests.
Affectionately known as Lake Winnie, Lake Winnibigoshish[4] is where visitors go to fish, swim, relax, and play. The 54-pound Minnesota record-breaking muskie was caught right here in this lake and fishermen still testify to its top-notch fishing. Lake Winnie is situated in the perfect area, with fishing guides, lodging, and activities immediately available and Grand Rapids just a half-hour away.
Shallow waters, protected bays, and beautiful forested scenery all make Sand Lake[5] an ideal fishing location for all fishing techniques. The 4,328-acre lake is home to jumbo perch, crappie, bass, panfish, and northern pike and provides water access to eight other lakes and rivers. Anglers love Sand Lake for its varied water temperatures, underwater drops and structures, and regular stocking from the Department of Natural Resources.
Douglas County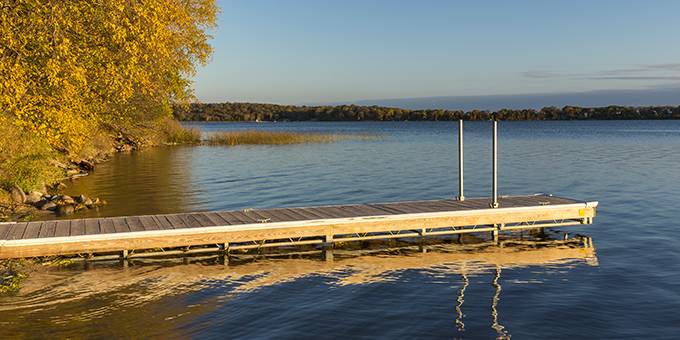 Only about half of Lake Andrew[6]'s shoreline is developed with resorts and attractions, leaving an abundance of secluded wilderness on the lake. Perfect for anglers looking to catch perch, bass, panfish, bluegill, black crappie, walleye, and northern pike, this 918-acre lake is neither too big nor too small to enjoy a weekend, or even just a day, out on the water.
Hennepin County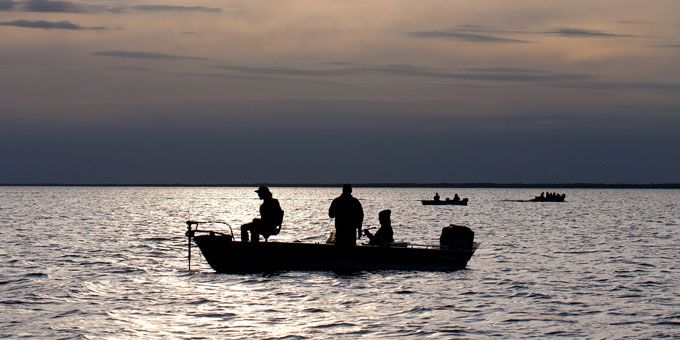 Located in Fort Snelling State Park[7], one of Minnesota's top tourist attractions, Snelling Lake[8] offers several shore fishing locations for anglers without a boat as gas motor boats aren't allowed on the lake. Of course canoes and other kinds of paddle boats are still permitted. Snelling Lake is covers a 101-acre area and has a maximum depth of just 9.5 feet. Northern pike, bluegill, bass, and pumpkinseed fish all call this lake home.
Itasca County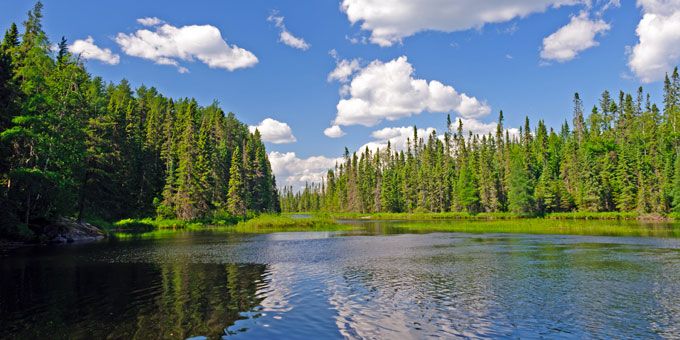 It's not unlikely to catch a 5- to 8-pound walleye at Big Island Lake[9], but you're most likely to do that if you're there Memorial weekend through the first weeks of June. It's also a safe bet that you'll find some jumbo perch and northern pike waiting for you too. With 11.3 miles of shoreline, you'll have plenty of space to move around and find the perfect fishing spot.
Bowstring Lake[10] provides fishermen with four different public access areas and an abundance of black crappie, walleye, northern pike, and yellow perch. One of the top walleye fishing lakes in the state, the shoreline is located within the Chippewa National Forests and nearby resorts, campsites, and endless outdoor fun make it the perfect location for both individual fishing trips and family fun.
Spider Lake[11] shoreline is, in many cases, untouched and full of natural beauty. The lake itself covers a 1,392-acre area and invites anglers to fish for its high population of largemouth bass, smallmouth bass, perch, bluegill, walleye, muskie, northern pike, and crappie. With a myriad of protected bays and secluded waters, Spider Lake in the beautiful Chippewa National Forest[12] is the perfect angler getaway.
Just 15 minutes from Grand Rapids, MN, Pokegama Lake[13] is a solid destination to catch a few walleye. Boaters tend to use this lake for recreation so fishermen prefer to head there in the early mornings or evenings for better luck. Fishing tournaments are regularly held here and the 6,612-acre lake has seven different public access points and several resorts along the shoreline.
The Minnesota Department of Natural Resources stocks Trout Lake[14] frequently so an abundance of yellow perch, largemouth and smallmouth bass, and of course, trout can always be expected. This lake was formed by a glacier so the water is very clear and visibility is high.
Cut Foot Sioux Lake[15] is quite possibly the most popular fishing lake in Itasca County, with an active slab crappie, walleye, and muskie population. Although the lake is packed with fishermen opening weekend, walleye fishing at Cut Foot Sioux Lake is great from May through the first week of July. Easily accessible boat rentals and lodging are nearby and ice fishing remains popular in the winter as well.
Koochiching County
Rainy Lake[16] is one of Minnesota's most outstanding fishing destinations with walleye, northern pike, smallmouth bass, and crappie galore. Bays, reefs, and islands make it easy for anglers to leave with a good number of 15- to 20-inch fish every time they visit the lake. Local fishermen offer guided fishing tours and boat rentals, as well as resort lodging and activities on the shores.
Mower County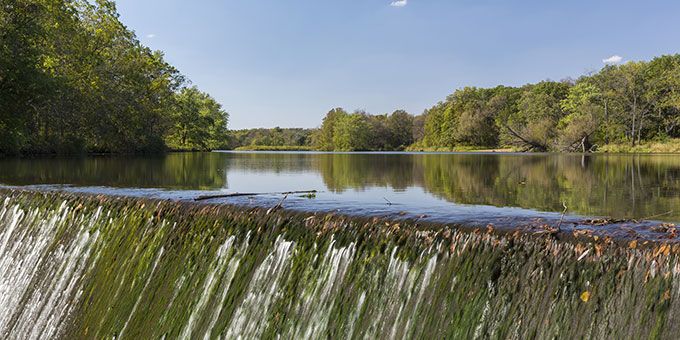 The 26-foot deep Lake Louise[17] is home to bluegill, largemouth bass, northern pike, and more. In fact, 47 species have been found to live in the waters that flow through Lake Louise State Park[18]. Fishermen here enjoy lake and stream fishing while having close access to walking trails, campsites with electricity, and a variety of wildlife including white-tailed deer, butterflies, turtles, and 146 species of birds.
Otter Tail County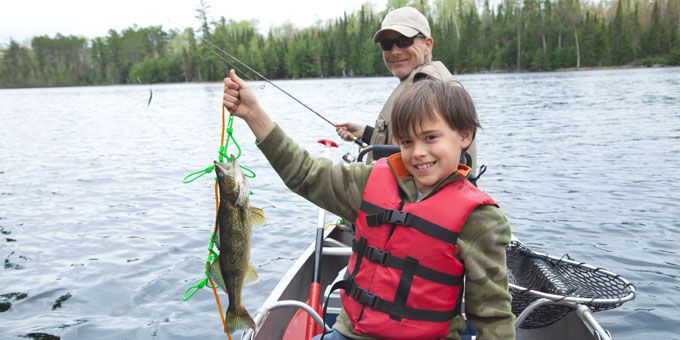 Otter Tail Lake[19] is one of the top walleye lakes in the state of Minnesota. The entire month of May and well into mid-June is a very popular time for anglers from around the country to head up to the lake for some premiere Minnesota fishing. The 13,725-acre lake is the largest in Otter Tail County and is surrounded by well-developed shorelines.
Located within Glendalough State Park[20], Annie Battle Lake[21] is described as a "heritage fishery" where anglers come for an isolated and serene fishing experience. The lake is home to crappie, bluegill, northern pike, walleye, and largemouth bass and year-round camping and lodging encourage fishing at peak spring and fall seasons.
Ramsey County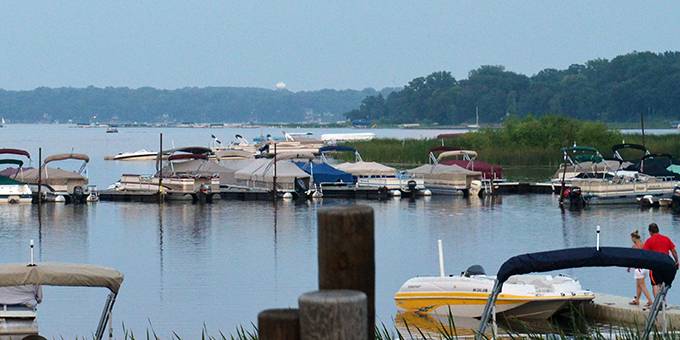 Walleye and muskellunge are two dominant species anglers will find at White Bear Lake[22], but northern pike, bluegill, crappie, yellow perch, and bass are also found here. Also a popular lake for ice fishing, White Bear Lake is busy year-round with anglers hoping to catch that champion fish.
St. Louis County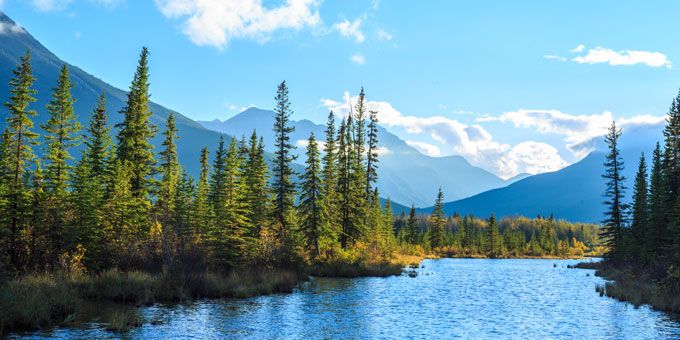 Shagawa Lake[23] has a maximum depth of 48 feet and is filled with northern pike, rock bass, smallmouth bass, and walleye. Scenic views of the forested northeastern Minnesota make every fishing trip a gorgeous one and rental boats are available at nearby resorts in Ely, which is known as the entryway into the Boundary Waters[24] of the Superior National Forest[25].
The hundreds of inlets and bays along Lake Kabetogama[26] make this fishing destination a highly sought after one. Canoes, kayaks, and motor boats are all welcome, and fishermen will be happy to find just about any kind of fish they'd hope to catch swimming through these waters. A huge variety of wildlife cover the shores along the lake in Voyageurs National Park[27], which lies along the Canadian border. A fishing trip here isn't just fishing — it's an all-encompassing outdoor adventure.
Revered as one of our country's most scenic lakes, Lake Vermilion[28] is also one of the most coveted fishing destinations in Minnesota. Forty thousand acres of water, 635 islands, and 1,200 miles of shoreline all make for an unparalleled outdoor experience. Anglers can expect to find black crappie, bluegill, brown bullhead, golden shiner, bass, pumpkinseed, white sucker, and more at this lake with endless lodging and camping options nearby.
Have you fished at any of these locations? Where do you plan on heading for your own fishing adventures this year? Comment below and let us know!