Savannah's Historic District is filled with ghosts, history, and awesome attractions
The beautiful city of Savannah is known for its art, culture and, most importantly, history. From being the first American city that was planned out in a series of grids to its role in the Revolutionary War and again in the Civil War, Savannah has plenty of history to go around. The older cobblestone historic district of the city, especially near the river, is filled with exciting things to do for tourists and locals interested in learning more about this southern belle of a city. Check out some of our favorite attractions next time you're in the area!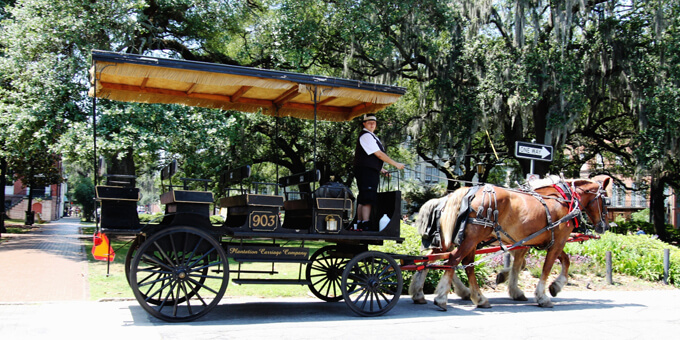 Take a Savannah Carriage Tour
Touring in a horse-drawn carriage is a great way to see the historic district of Savannah. Some drivers will regale you with interesting stories, while others will leave you alone to enjoy the scenery if you wish. The carriages are parked at various places in the historic district, and it is easy to hail one. You can also make a reservation. There are several tours available, including private tours for things like proposing in an amazingly romantic setting. Ghost tours and history tours are also offered. Afterwards, why not stop by Mrs. Wilkes Dining Room[1], a local favorite and family-friendly restaurant, for some delicious Southern-style comfort food?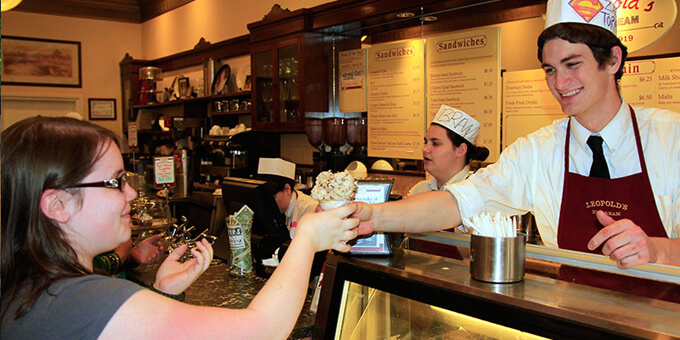 301 Martin Luther King Jr. Blvd.
Savannah, GA
There is a lot of culture and food to experience in Savannah, and this tour makes it even easier to sample it all. Ride in a comfortable motor coach style bus through the historic Savannah area, stopping at many great eateries. The tour lasts about three hours, and you will learn a lot of history and all the different dining options available. The tour starts at 11 a.m. each day and features a progressive lunch. The main stop is Lady and Sons, the restaurant started by celebrity chef Paula Deen.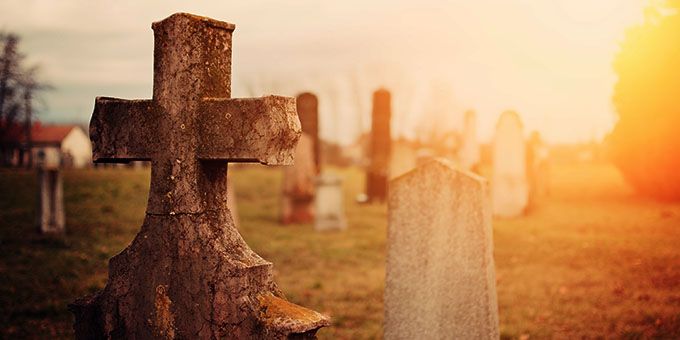 Wright Square
Savannah, GA
Any city as old as Savannah is bound to be haunted, but some say Savannah has more than its share of paranormal activity. This haunted tour starts at 9 p.m. daily. During the tour, you will walk through the streets and see some of the city's oldest and most notorious buildings as you hear about the ghosts that may still lurk in the area. The tour begins at Wright Square and travels through several other nearby squares in the district, stopping by several famous haunted locations including Colonial Park Cemetery.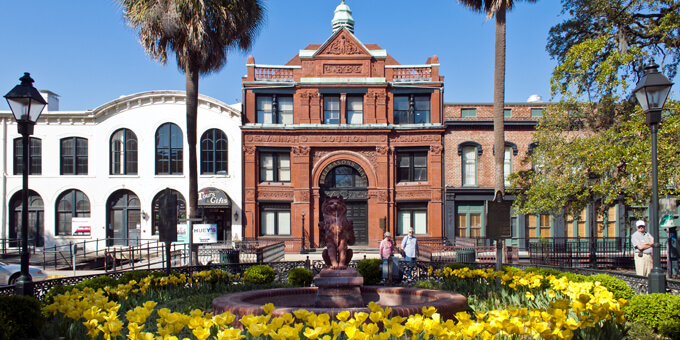 Visit the Cotton Exchange Tavern & Restaurant[2]
201 E. River St.
Savannah, GA
Visit the Cotton Exchange Tavern & Restaurant[3] for some amazing cuisine! River Street in Savannah is one of the best preserved waterfronts anywhere, and this restaurant and tavern also preserves the southern way of cooking. Views out the window are gorgeous, the food is wonderful, and the colorful bartender "Mean Jean" always has a story to tell. There are also ghosts here, as there supposedly are in many parts of Savannah.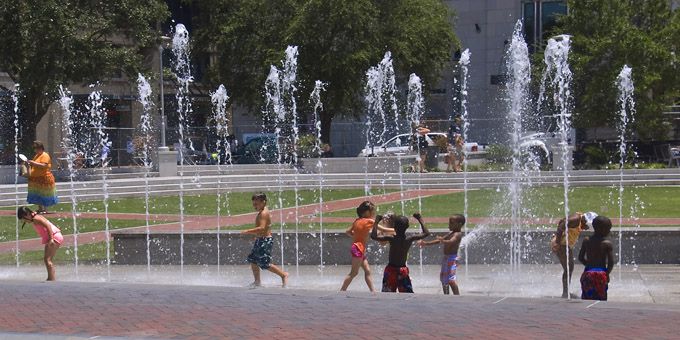 Wander through Ellis Square[4]
201 W. Bay St.
Savannah, GA
Savannah is a city full of squares, and almost all of them have a story or two to tell. Ellis Square, named after one of the early territorial governors, certainly does. It was the site of a slave market for years, and has been a farmers market for many years. Another part of its history is that when a historic structure on the square was torn down, it angered people so much they started a preservation movement that lives on today. The fountains in Ellis Square are especially popular during the summer, and there is a fun light show during some months of the evening as well.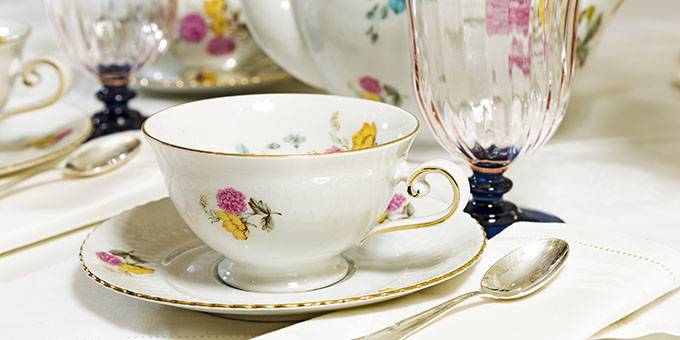 230 Barnard St.
Savannah, GA
The historic Harper Fowlkes House[5] was built in 1842 and has been very well preserved. Just a short walk from Riverfront Street, the house a Greek Revival style, and is fully furnished with antiques from the 18th and 19th centuries. There is also a small formal garden attached to the house, so if you go in spring time, it is worth a visit for that alone. This beautiful house has some fascinating history and is well worth a quick visit for a peek into the past.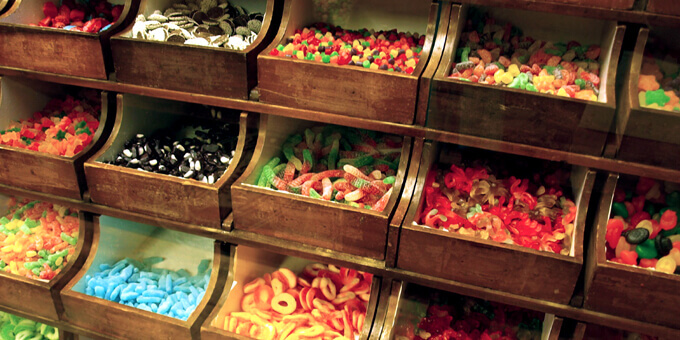 Indulge your sweet tooth at Savannah Candy Kitchen[6]
225 E. River St.
Savannah, GA
Candy stores are everywhere, but not everywhere has a classic Southern candy store. There are plenty of rotating seasonal treats at Savannah Candy Kitchen including pecan pie, homemade pralines, and the usual assortment of amazing chocolates, gourmet popcorn, and other sweets. You can also order the delicious candies online.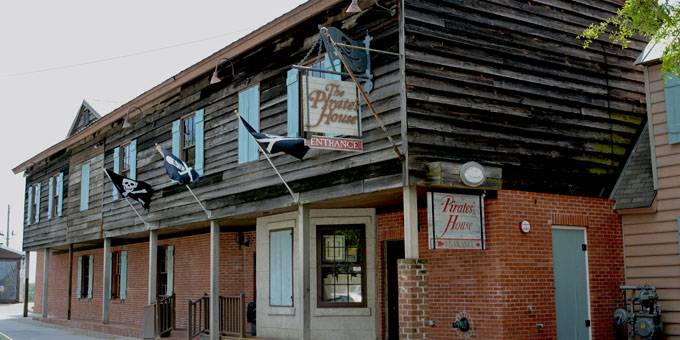 Have a drink at The Pirates' House[7]
20 E. Broad St.
Savannah, GA
This Pirates' House is the stuff of real pirates. The restaurant and inn opened in 1753, and has been selling the best food and drink in the city since then. It is just a block from the Savannah River, which quickly became a favorite of pirates. There are even stories of intoxicated young men being kidnapped at the restaurant only to wake up on the high seas as a deck hand. There are 15 dining rooms, and while thankfully pirates are not kidnapping anyone today, the food is as delicious as always.
207 E. Gordon St.
Savannah, GA
The Massie Heritage Center was built in 1856 and opened as the city's first public school that same year. It was occupied by Union Forces in the Civil War, and stayed open as a school until 1974. In 1977 it reopened as an education museum, and has been so since that time. While the building itself is interesting, there are also nice educational exhibits that show the history of the area.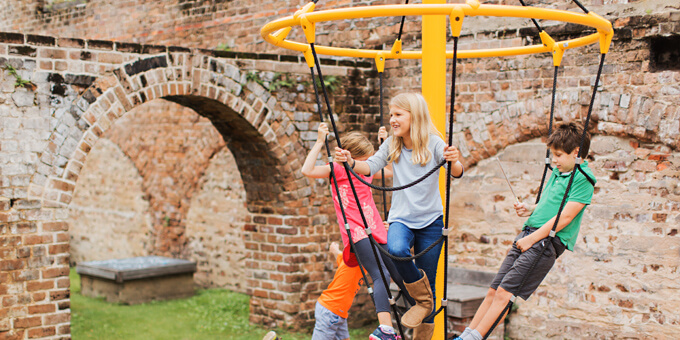 Play at Savannah Children's Museum[8]
655 Louisville Rd.
Savannah, GA
The Savannah Children's Museum is a nice break from all the historic sites, but don't let the word "museum" scare you. This is a play place in its purest sense. The museum is all outdoors at Tricentennial Park in the old Central and Georgia Railway shop. There are many exhibits, mazes and other things designed to stretch your, and your children's, imaginations.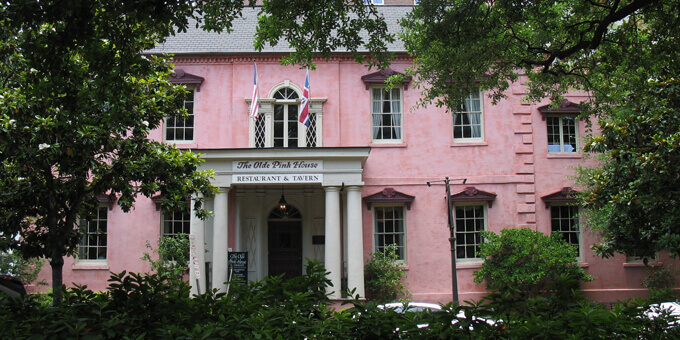 Eat at Olde Pink House[9]
23 Abercorn St.
Savannah, GA
Have you tried shrimp and grits? How about fried green tomatoes, or fried lobster tail? Well here is your chance to do that and much more in a historic restaurant. The Olde Pink House was built in 1771 from a pink stucco substance, and that is the source of the name. This upscale restaurant is old Southern charm at its best, and the atmosphere and food are as good as it gets.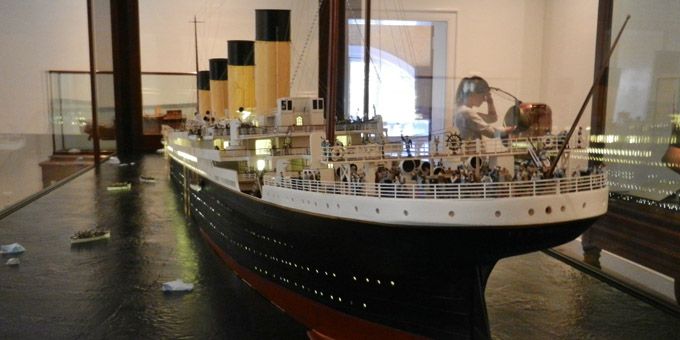 Learn about history at

Ships of the Sea Maritime Museum[10]
41 Martin Luther King Jr. Blvd.
Savannah, GA
Savannah has a great maritime history, and the Ships of the Sea Maritime Museum is a great place to experience it all. The shipping history of Savannah goes back to colonial times, and the city was heavily involved in ship building and of course, shipping. One highlight is models of ships which have great detail. There is even a model of the Anne, the ship that brought the first colonists to Savannah, and the Titanic. The museum also has a nice formal garden and is a short distance from all the historic sites around Riverfront Street.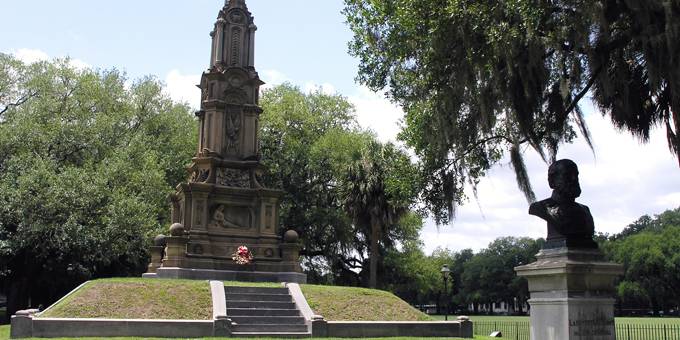 Take the Civil War Walking Tour
Drayton St.
Savannah, GA
This tour begins on Drayton Street, and during the hour and a half tour visitors will learn the history of the civil war as it related to Savannah. The tour passes by a Confederate Memorial in Forsyth Park and the Green-Meldrim House, where Tecumseh Sherman once stayed after the city fell under Union control in 1864. But don't worry--the tour gives more than just facts. It also gives an insiders look at how the war shaped the city into what it is today.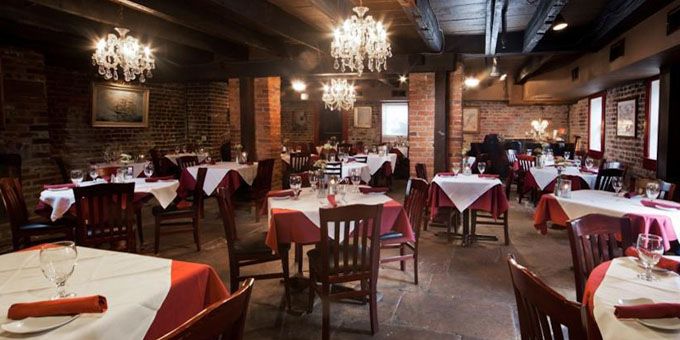 Eat at 17Hundred90 Inn & Restaurant[11]
307 E. President St.
Savannah, GA
Savannah is a great historic city, and a great way to experience it is to stay in the middle of the history. The 17Hundred90 Inn & Restaurant are the oldest in the city, started in 1790 as the name suggests. This classic Southern restaurant and inn is located in the heart of the riverfront historic area and features modern rooms that still manage to preserve the history of the area. There is even a resident ghost, Alice, who haunts at various times. While staying in the area, be sure to stop by The Cathedral of Saint John the Baptist[12], one of the older cathedrals in the city which was built at around the same time as the restaurant.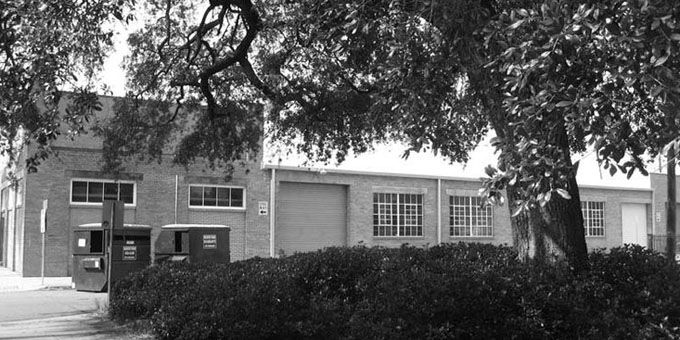 Search for Ghosts with the Gribble House Paranormal Experience
234 Martin Luther King Jr. Blvd.
Savannah, GA
This tour starts at the Gribble House, which was the site of a triple murder. Unlike with many other Savannah ghost tours, attendees will be armed with ghost-busting technology to conduct investigations. Tour guides will regale visitors with ghost tales and the history of the house as they look for ghosts on this 90 minute tour which begins at 8 p.m. each day.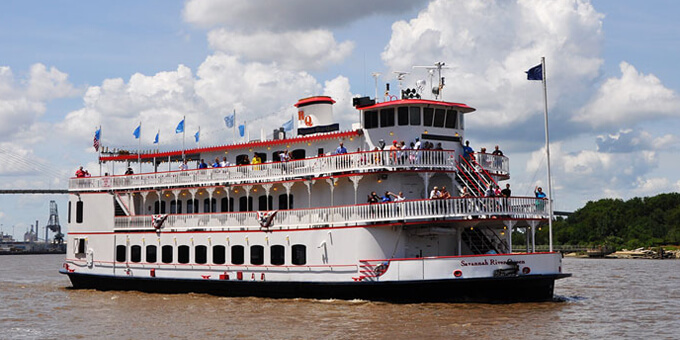 9 East River St.
Savannah, GA
Savannah Riverboat Cruises are a great way to see the sites of the river, get a different perspective on the city, and enjoy some great food along the way. The harbor sightseeing cruise is perhaps the most popular, and includes stories of the history of the city including the story behind the statue of the waving girl, who still waits for her sailor to return from the sea. There are dinner and lunch entertainment cruises also available as well as moonlight cruise, a gospel dinner cruise, a Sunday brunch and a Saturday lunch cruise as well.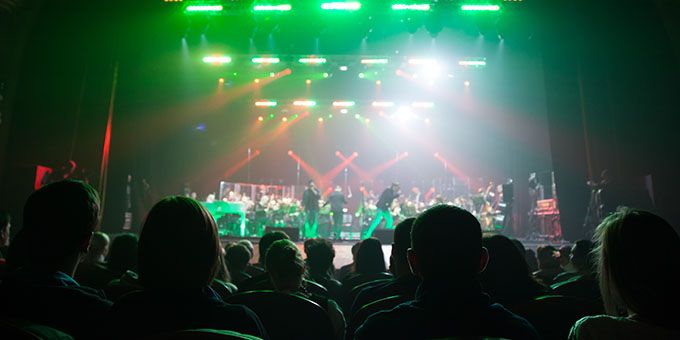 222 Bull St.
Savannah, GA
The Historic Savannah Theatre[13] has been in operation since 1818, and its first show that year was "The Soldier's Daughter." Since the theatre was built, there have been fires and other problems, and the building has been refitted several times. There have been many famous historic performers to grace the stage, including W.C. Fields, and there is a collection of photos and newspaper articles in the lobby where visitors can read more about the location. The theater is still functional and has a constant offering of shows.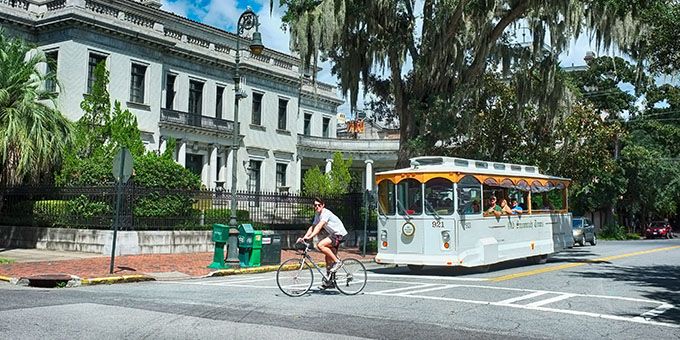 250 Martin Luther King Blvd.
Savannah , GA
Visitors can hop on and off the trolley any time as long as they have a ticket, making this trolley tour extremely customizable. A narrated tour of Savannah lasts an hour and a half and is offered throughout the day, but tickets are good for the entire day. It is a great way to see the city, and riders can stop when they want to explore the many interesting sights in more detail. There are 16 stops around the historic district from 9 a.m. to 4:30 p.m.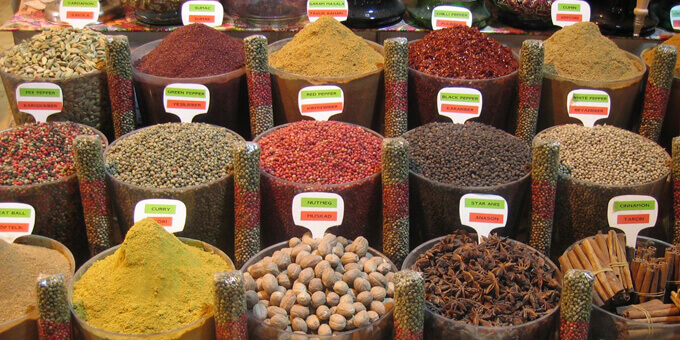 Shop at Ye Olde Herb Shoppe[14]
346 Martin Luther King Jr. Blvd
Savannah, GA
They say that the character of a city is not in its streets, but in the food and culture of a place. And, of course, what is food without some delicious spices? Ye Olde Herb Shoppe is one of those little local gems that simply shouldn't be missed simply because it is such an unusual location. Pick up some quality herbs to take home, shop for handmade soaps and other things, and even have a unique meal. This quaint little store is definitely worth a stop!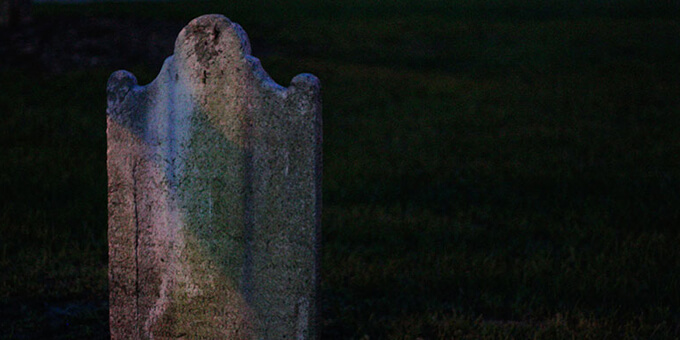 Savannah Scary Ghost Tours
20 E. Broad St.
Savannah, GA
This scary ghost tour reveals the more seedy history and terrifying tales surrounding Savannah as you walk through the city. The tour begins at the Pirates House, where young men were kidnapped and forced to become deckhands on pirate ships, and includes information on a tunnel from the restaurant to the river that may have been used for that purpose. This tour also includes a trip to the oldest cemetery in the city and a house built in 1796. Ghost stories abound on this walking tour, as well as some colorful history that will really help you gain an appreciation for the spooky side of Savannah.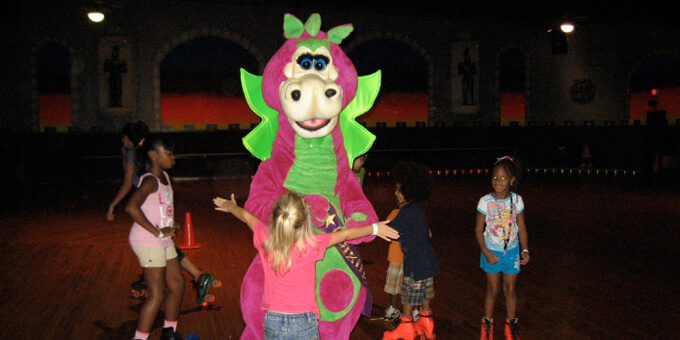 Rollerskate at the Star Castle Family Entertainment Center
550 Mall Blvd.
Savannah, GA
While there is a lot of history and many tours available in Savannah, there are also other things to do. For something different, give the Star Castle Family Entertainment Center a try. The center offers roller skating, a laser tag arena, arcade games of all kinds and a food court with delicious snacks and fast food. This location is a hit with children and is a great way to break up the sightseeing and do something a little more for the kids.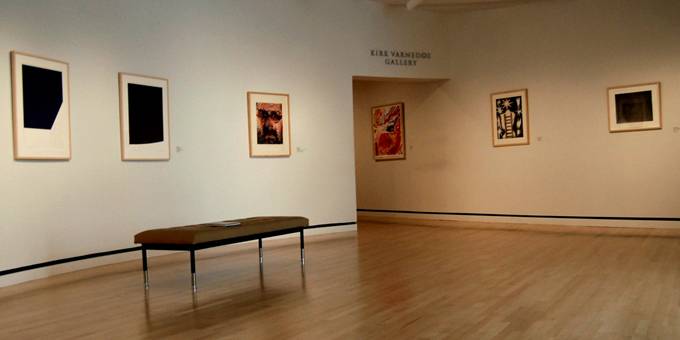 Visit the Jepson Center[15]
Telfair Museum
207 W. York Ln.
Savannah, GA
Art has always been an important part of Savannah's appeal. The Telfair Museum's Jepson Center is an exhibit area for some of the best art in the area, as well as art from around the nation. The building is a neo-classic style building which just seems to be made for art. There are three museums on the grounds, and one price offers admission to all three. The Telfair museums are among the oldest art museums in the United States.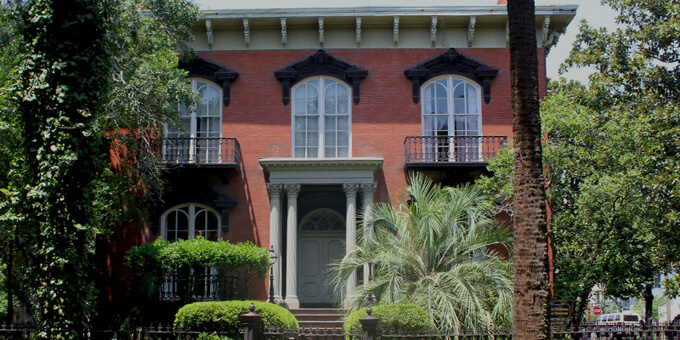 301 Martin Luther King Jr. Blvd.
Savannah, GA
You may know that Forrest Gump sat on a bench in Savannah during the famous movie, but that is just one of the more than 80 movie sites in the city. On this tour you will see the Forrest Gump bench, as well as Mercer House, which was featured in "Midnight in the Garden of Good and Evil", and Leopold's Ice Cream Shop, which was featured in "The Sum of All Fears" and a few other films. The tour starts at 3 p.m. daily and features the homes of several movie stars—so be sure to bring your camera!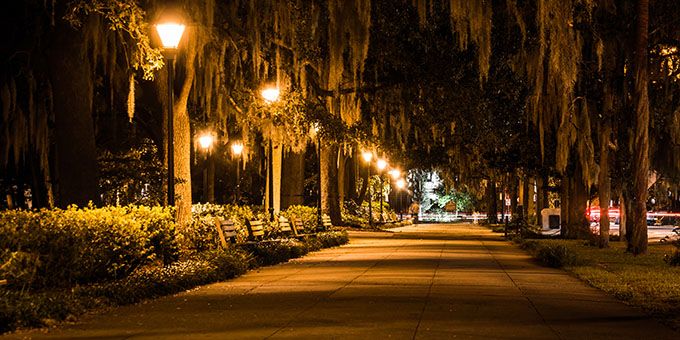 Scare yourself on the Evening Haunted Trolley Tour
215 W. Boundary St.
Savannah , GA
Take a seat on the trolley and listen to chilling tales of ghosts and other supernatural events as you ride through the streets of Savannah. This tour passes by the Wesley Monumental Methodist Church, founded by John Wesley. There are cottages, ice cream parlors and the historic Savannah theater on this tour, and there will be more than a few good ghost stories on the way.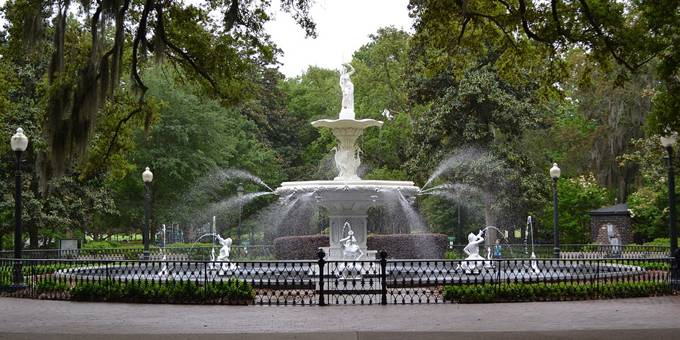 Learn about Savannah on a free Savannah Walking Tour[16]
Savannah, GA
As the first city in the United States to be planned in a grid, Savannah is full of huge squares, especially in the historic area. This 90 minute tour runs daily and leaves from Johnson Square and includes a visit to Forsyth Park Fountain and Madison Square in addition to walking past many historic sites like the Davenport House and St. John's Baptist Cathedral. This pay-what-you-like tour provides visitors with information on the city and a peek into the history of Savannah.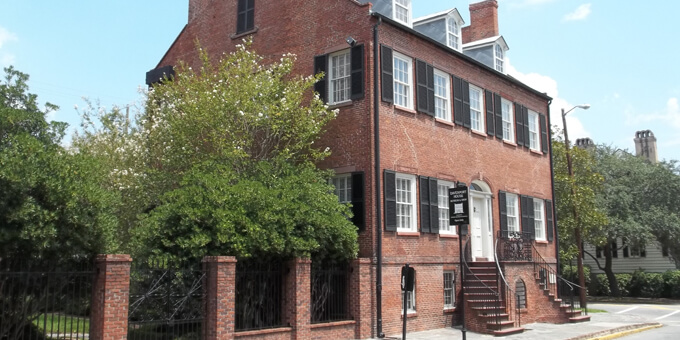 324 E. State St.
Savannah, GA
This antebellum house features classic southern lines of architecture and has some great exhibits inside. See what life in Savannah was like more than 100 years ago at this museum. The Davenport House[17] was completed in 1820 and the museum strives to show the real history of this important port city.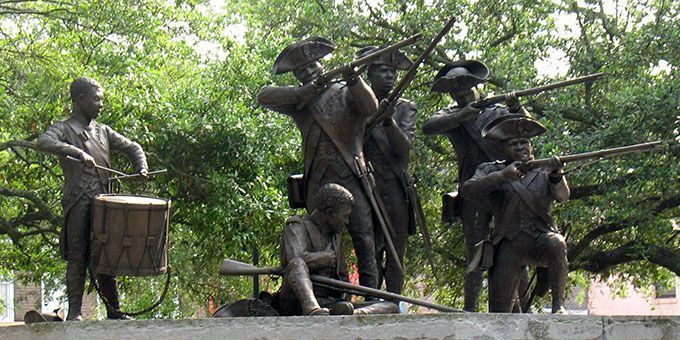 Get some culture and history on the Black History Savannah Tour
301 Martin Luther King Jr. Blvd.
Savannah, GA
From the days of slave ships to the present day, the city of Savannah has a rich history involving people of color. During this two and a half hour tour, you will learn about the struggles and triumphs of African Americans in Savannah. Depending on where you're staying the tour might even pick you up at your hotel.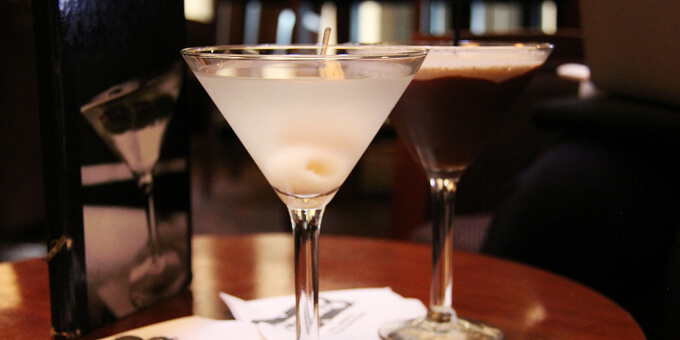 Take the Savannah Martini Tour and relax
219 W. Bryan St.
Savannah, GA
Savannah is known for is history, art, and culture, but every city also needs its night life. This tour will take you to several hot spots, bars, and night clubs where you can enjoy music and dance the night away. The tour guides are driving, so relax and have fun. Four martinis are included in this 1.5 to 2 hour tour beginning at 7:30 each evening.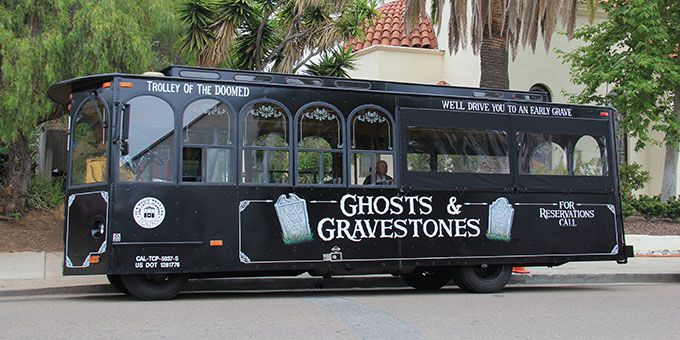 301 E. River St.
Savannah, GA
Take a seat on the trolley and see several historic graveyards on hear about the spooky happenings on this fun tour. Many graveyards in Savannah date back to the early 1700s and onward, so there are a lot of historic spots with ghostly history. Some say Savannah has more than its share of ghosts, so take the tour and see for yourself.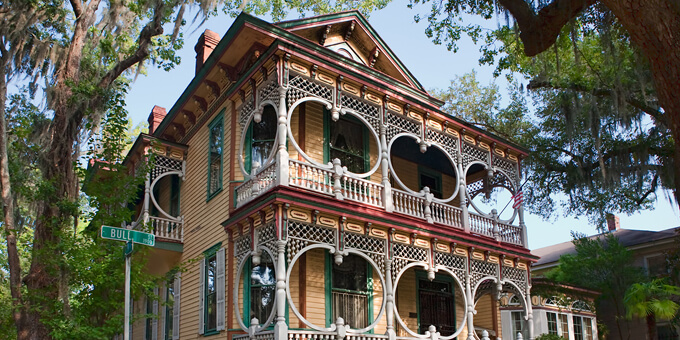 250 Martin Luther King Jr. Blvd.
Savannah , GA
This is a three-hour tour allows visitors to experience many of the sites of the historic and Victorian districts in Savannah. Great old classic buildings are all along the way from River Street to the city market and even Victory Drive, a 19-mile stretch of palm trees that was erected after World War I in tribute to the men who died.
What's your favorite thing to do on Historic River Street or the Historic District in general? Do you know of any awesome Savannah sights that we missed? Tell us in the comments, and share the article with your friends!