Savannah Riverboat Sightseeing, Lunch & Dinner Cruises
9 East River Street Savannah, GA 31412 |
1-800-987-9852

The River Street Riverboat Company was first established in 1991 under the direction of Jonathan Claughton, and has evolved into a mainstay on historic River Street.

Details

Appropriate for All Ages

Handicap Accessible

Both Cameras and Video Cameras are Permitted

View Schedule

View Menu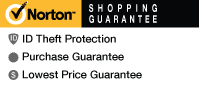 Description
Since the company's establishment, it has grown to add numerous ships to it's fleet and now offers several different cruises to fit any schedule or vacation need. Offering views of the historic Savannah River waterfront and numerous landmarks along the way, guests are treated as red carpet stars aboard these comfortable paddle-wheel riverboats and can enjoy panoramic sights from any of the boats' decks, as well as extensive buffet options, snack bars and cash bars during their cruise.
Harbor Sightseeing Cruise - Listen to informational and entertaining tales and facts from the Captain as you tour a river once traveled by the founders of Savannah. Learn the history of the city, as well as facts about the port, past, and modern day, and enjoy the scenery of the river and nearby landmarks including the Port of Savannah and Fort Jackson from a comfortable and panoramic riverboat.
Dinner Entertainment Cruise - Take a break and unwind from an event-filled vacation or hectic work week with this two hour cruise that treats you to a gourmet buffet dinner and live entertainment that will have you clapping and tapping your feet to favorites from the 50's. Venture up to the third deck for breathtaking views of Savannah and the river as the sun sets.
Saturday Lunch Cruise - End a hectic week with a scenic and relaxing paddle-wheel riverboat cruise down the Savannah River, and take in the sights on Savannah's historic waterfront while enjoying an extensive buffet lunch that will suit any palette. Just a couple of the sights you will see on this lunch cruise are the 'Waving Girl', and the Talmadge Bridge.
Moonlight Cruise - Enjoy a beautiful evening cruise aboard a paddle-wheel riverboat and take in the sights of the Savannah River from multiple panoramic decks. You will be entertained all evening by live entertainers that will play music spanning from the 50's to today, so you can dance the night away or choose to spend the evening with friends, family, or your significant other watching the stars as you cruise this beautiful river.
Gospel Dinner Cruise - Enjoy cultural songs of praise all evening on this Gospel Dinner Cruise, and divulge in a delicious dinner buffet while taking in the beauty and history of the Savannah River. Multiple local Gospel singers will fill your ears with sounds of faith through the night on this popular Savannah dinner cruise!
Sunday Brunch Cruise - Take in the views of historic River Street, the Waving Girl, Port of Savannah, and more on this relaxing, one-of-a-kind brunch cruise that offers an extensive brunch buffet as well as panoramic views of the Savannah River and the landmarks it is home to.
Still Have Questions?

Options:
Savannah Riverboat Harbor Sightseeing Cruise
Available Now until 12/31/2016 View Detailed Schedule
Hear about the fascinating history of the river, harbor and port, as well as the beautiful city of Savannah when you take the narrated Sightseeing Cruise. You'll see the famed "waving girl" statue on this exciting one-hour cruise.
Savannah Riverboat Dinner Entertainment Cruise
Available Now until 12/31/2016 View Detailed Schedule
The Dinner Entertainment Cruise offers guests a two-hour cruise complete with a delicious dinner buffet and live entertainment. Prepare to dance the night away to popular hits from the 1950s when you take this spectacular cruise.