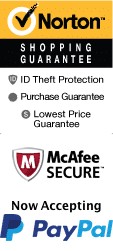 Savannah Riverboat Sightseeing, Lunch & Dinner Cruises
9 East River Street Savannah, GA 31412
1-800-987-9852
Chat Now
Savannah Dinner Cruise : Take one of the best dinner cruise Savannah options with a Riverboat Cruise Savannah. The exciting Georgia Queen is certain to be an amazing time and one of the most exciting boat rides in Georgia.
Enjoy time on the water of the gorgeous Savannah River boat aboard a beautiful paddle boat with one of these riverboat lunch or riverboat dinner cruise options. Get a tour of the historic city of from the beautiful waterways with gorgeous views as you have a delicious meal while dancing along to the musical entertainment. Choose from a number of award-winning Savannah dinner cruise and event options with the best crew in the area for an unforgettable time. A trip on one of these rive cruise Savannah offers is sure to be a great time.
The River Street Riverboat Company dinner cruise boat was first established in 1991 under the direction of Jonathan Claughton, and has evolved into a mainstay on historic River Street. Since the company's establishment, it has grown to add numerous ships to its fleet and now offers several different cruises to fit any schedule or vacation need. Offering views of the historic waterfront and numerous landmarks along the way, you are treated as red carpet stars aboard these comfortable paddle-wheel riverboats and can enjoy panoramic sights from any of the Savannah River cruise boats' decks, snack bars, and cash bars during your Riverboat cruise Savannah GA.
Sights along the unforgettable Savannah GA boat tours include the skyline, the beautiful historic district and Old Fort Jackson: the home of one of the oldest original artillery pieces in the country. You may feel as though you've been taken back in time when you're cruising along the river like past natives did. Take advantage of the amazing photo opportunities as well to remember your fantastic time on board these amazing riverboat dinner adventures! Choose from the options below of all the great Savannah GA Riverboat cruise options available for an exciting time and live entertainment from gospel music to the fresh breezes of the waterways.
About the Savannah River Cruise - Savannah Riverboat Cruises - Savannah River Boat - Savannah Boat Tours - Savannah River Cruise - Riverboat Cruise Savannah GA
These are some of the most popular boat rides in Savannah GA. For this Savannah boat ride, you'll be aboard either the Georgia Queen or the River Queen. The Georgia Queen Riverboat is 68 feet tall, has three luxurious grand ballrooms, an open-air top deck, and can hold 1,000 passengers! The smaller River Queen has three decks, a partially covered open-air patio, and can hold 600 passengers. Both the Savannah Queen and the Georgia Queen Savannah operate under the U.S. Coast Guard regulations and both are very safe. Each boat is perfect for sightseeing along the beautiful river, the major river that forms most of the border between Georgia and South Carolina.
Enjoy tons of other fun options from southern gospel music to delicious brunch sails, Savannah Riverboat Dinner Cruise, and moonlight Savannah cruises when make reservations to explore the historic downtown area with your entire family! Savannah Riverboat Cruises are a wondrous way to get out and enjoy this Riverboat Cruise Savannah like never before, with panoramic views, live music, and options like the Harbor Tour, Gospel Riverboat Savannah Dinner Cruises, a party Savannah boat cruise complete with a dance floor and live entertainment, and views of historic Savannah. These Savannah Riverboat cruises Savannah GA offer amazing sightseeing tour endeavors and breathtaking views that will dazzle and impress all who embark upon the river cruises. Your vacation to Savannah will be a memorable one! The Ghosts and Gravestones Savannah tour is also another amazing adventure to embark upon. savanah cruises boat tours savannah ga savannah riverboat cruise prices boat tour savannah ga boat ride savannah ga river cruise savannah savannah riverboat cruise discount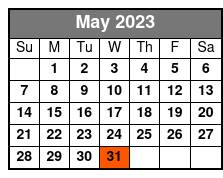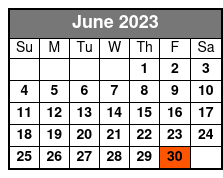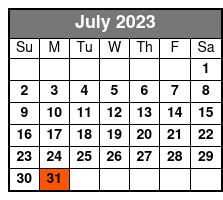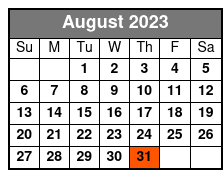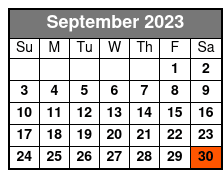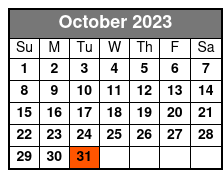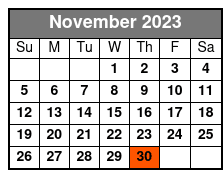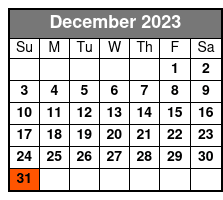 Options:
Savannah Riverboat Gospel Dinner Cruise (Dinner Included)
Available Now until 10/30/2023 View Detailed Schedule
Enjoy tickets to the Savannah Riverboat Gospel Dinner Cruise, where you'll be able to enjoy dining and fun spiritual worship. This uplifting and inspiring cruise option is certain to delight, allowing guests to enjoy the beautiful views of the Savannah River. You will hear some amazing sounds of gospel favorites while experiencing the flavorful Southern foods that make Savannah so special.
Savannah Riverboat Harbor Sunset Cruise (No Meal Included)
Available Now until 10/31/2023 View Detailed Schedule
Enjoy an amazing sunset and some of the best views. This cruise allows guests to have a fantastic evening enjoying sightseeing opportunities before the evening is topped off with a beautiful sunset. This cruise does not include a meal, but guests can enjoy the on-board grill if they wish to purchase food. This cruise lasts approximately two hours.
Savannah Riverboat Harbor Sightseeing Cruise (No Meal Included)
Available Now until 11/30/2023 View Detailed Schedule
Listen to informational and entertaining tales and facts from the Captain as you tour a river once traveled by the founders of the city. Learn the history of the city, as well as facts about the port, past, and modern day, and enjoy the panoramic views of the river and nearby landmarks including the Port and historic Fort Jackson with these comfortable riverboat tours. This cruise does not include a meal, but you can purchase snacks and beverages from the Riverboat Snack Shop. You'll also see the famed 'waving girl' statue on this exciting 90-minute endeavor.
Savannah Riverboat Narrated Harbor Luncheon Cruise (Lunch Included)
Available Now until 11/25/2023 View Detailed Schedule
For guests who are wanting to get an in-depth experience while enjoying a mouthwatering meal along the way, the Narrated Harbor Luncheon Riverboat Cruise is the best choice. The boat cruises the waters and features narration from the captain that will enthrall and entertain. Plus, visitors will be able to see the beauty of the harbour. It includes a delicious buffet-style meal full of southern flavors and southern cuisine like fried chicken. The entire experience lasts approximately 90 minutes.
Savannah Riverboat Dinner Entertainment Cruise (Dinner Included)
Available Now until 12/30/2023 View Detailed Schedule
Looking for some evening fun and a tour? The Dinner Entertainment Cruise will be a blast! This experience allows guests to see some of the most beautiful parts of the harbor and the river. It also includes a meal, so any appetite for great food and adventure will be satisfied. This experience lasts approximately two hours and makes for an amazing date night.
Savannah Riverboat Sunday Brunch Cruise (Brunch Included)
Available 6/4/2023 until 11/26/2023 View Detailed Schedule
The early bird gets the worm - or in this case, an amazing brunch! The Sunday Brunch Cruise allows guests to experience classic sightseeing and cruising while enjoying a southern brunch buffet to start the day off right. It lasts approximately 90 minutes.
Reviews

Nancy Hardy
SC
✓
Verified Traveler
"Everything was perfect..."
My sister and i had a great time on our cruise! Everything was perfect...The entertainment, the atmosphere, the meal, the wait staff. Oh, and that 45 oz frozen margarita! The only downside was the pouring rain but once we got onboard, that didn't matter. Our little waitress brought us napkins to dry our feet. So kind of her! She was the best...Wish i could remember her name. Would definitely do it again!!!! Nancy

Bettie Lutz
NJ
✓
Verified Traveler
"It was the best experience We had while visiting Savannah"
It was the best experience we had while visiting savannah. The lunch meal was great and the servers were terrific. The boat ride was very relaxing. Keep up the good work

Jesse Hall
Atlanta, Georgia
✓
Verified Traveler
"I will definitely go again!"
I had a great time on my dinner/entertainment cruise. The views were incredible, the food was fantastic, the staff was friendly, and the music was great! The dance floor was fun, and necessary after eating that wonderful food! I booked the 7pm cruise, that way i got to watch the sun go down and see everything in the daylight, and at night. I will definitely go again!

Eric Boyer
SC
✓
Verified Traveler
"Excellent way of seeing Savannah from the coastal way. "
Excellent way of seeing savannah from the coastal way. Great way to take a break from walking in the heat and enjoy the sights.
Frequently Asked Questions for Savannah Riverboat Sightseeing, Lunch & Dinner Cruises:
Are alcoholic beverages served at Savannah Riverboat Sightseeing, Lunch & Dinner Cruises?

Yes, alcohol is served to guests 21 and older with valid ID. It is a cash bar.

What lake or river does the Savannah Riverboat Sightseeing, Lunch & Dinner Cruises cruise on?

Savannah River

Approximately how long do the adventures last?

The cruises last approximately 1.5 - 2 hours depending upon your cruise selection.

For what ages is the tour appropriate?

It is appropriate for all ages.

What type of dress & footwear are recommended?

There is no dress code, just dress comfortably!

Is photography / video recording allowed?

Of course! Don't forget your camera.

Where do we park?

Parking is available in the public parking lots on River Street. Parking is also available on the Bay Street level. Metered parking north of Liberty Street is enforced Monday-Saturday, 8 AM to 8 PM. The Bryan Street Parking Garage is conveniently located just two blocks from the Riverboat Ticket Office and has over 400 parking spaces available on an hourly fee basis.

What amenities are available?

The boat features restrooms and fully-stocked bars.
Book Now!