Savannah, GA Sightseeing Tours & Cruises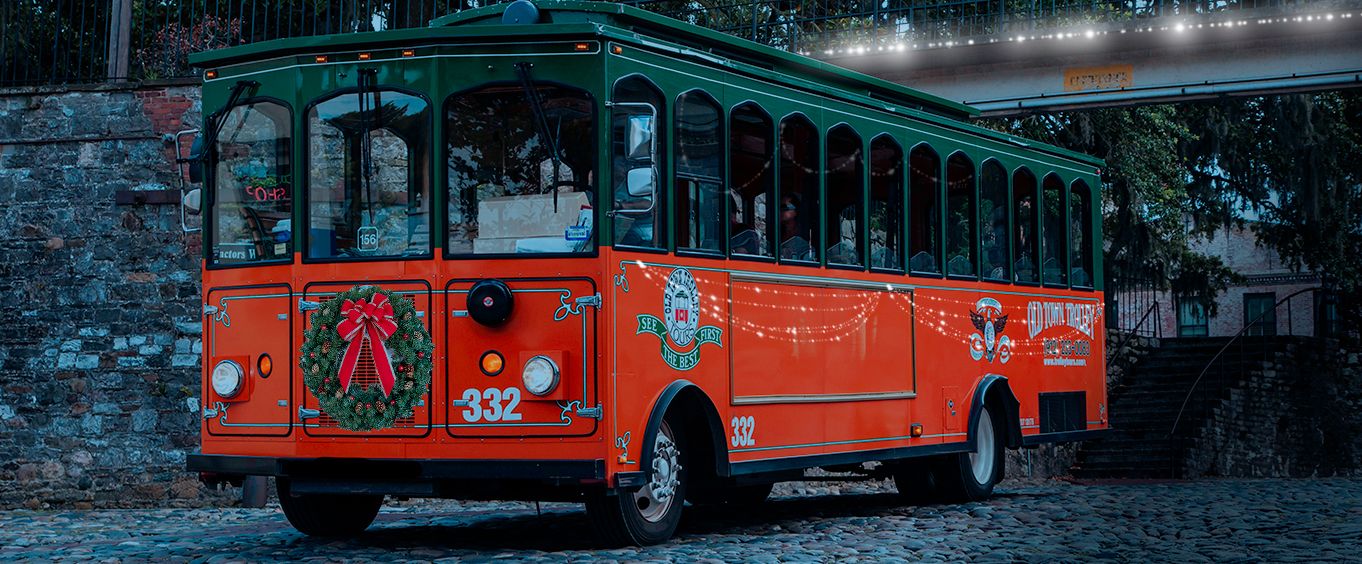 Savannah visitors looking to explore the city streets and hear the interesting details of its history are sure to enjoy the sightseeing options offered. And with a wide range of tours offered, variety is sure to be found.
Savannah Sightseeing Tours & Cruises
This sightseeing tour of Savannah begins with boarding a trolley operated by Santa's elves, and it travels through the beautifully decorated city while everyone is singing Christmas carols and includes a stop at the Savannah Candy Kitchen.
Available 61 days between Nov 29 & Dec 31
Take this sightseeing tour around Savannah, Georgia and learn about how this beautiful city was plunged into such a terribly bloody battle during the Civil War.
Available 49 days between Nov 13 & Dec 31
For sightseeing tours & cruises values that cannot be beat, the Savannah Historic Overview Trolley Tour gives a behind the scenes look at Savannah's Historic District on an open-air trolley, including the Cathedral of St. John the Baptist.
Available 411 days between Now & Dec 31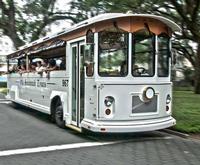 To savor American history back to colonial days, Savannah offers sightseeing tours & cruises to fit all ages and itineraries, and this charming self-paced trolley tour includes sixteen stops that can be enjoyed in any order.
Available 411 days between Now & Dec 31
This is going to be a wonderful opportunity for you to discover a new world through lots of great stories as you learn about their spooky pass of this part of the city and have a wonderful ghost tour that is perfect for you and that special someone.
Available 50 days between Now & Dec 31
Come along and spend an idyllic day sightseeing some of the most beautiful and majestic homes with carefully maintained glorious grounds and vibrant, mesmerizing gardens located in and around the Savannah area on this fun and insightful historic tour!
Available 49 days between Nov 13 & Dec 31
Visit the beautiful gardens of Savannah, Georgia, this 90 minute walking tour takes you to the most amazing gardens such as Davenport Garden, Andrew Low Garden and Green Meldrim Garden there is a little bit of walking involved and is perfect for all ages.
Available 49 days between Nov 13 & Dec 31
Take the Midnight in the Garden of Good and Evil Walking Tour, where you will explore the setting of the book in the town of Savannah Georgia, where Danny Hansford was murdered taking four trials and acquittal of the killer, but not only does the book tells it all, you will experience the city's historical figures from the past.
Available 49 days between Nov 13 & Dec 31