Savannah, Georgia Sightseeing Tours & Cruises
Savannah visitors looking to explore the city streets and hear the interesting details of its history are sure to enjoy the sightseeing options offered. And with a wide range of tours offered, variety is sure to be found.
Savannah Sightseeing Tours & Cruises
Come along and spend an idyllic day site seeing some of the most beautiful and majestic homes with carefully maintained glorious grounds and vibrant, mesmerizing gardens located in and around the Savannah area on this fun and insightful historic tour!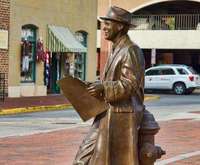 If you are into mystery then take the Midnight in the Garden of Good and Evil Walking Tour, where you will explore the setting of the book in the town of Savannah Georgia, where Danny Hansford was murdered taking four trials and acquittal of the killer, but not only does the book tells it all, you will experience the city's historical figures from the past.
Explore some of the haunted pubs and taverns with a guide who offers details about the people who have died and still roam the streets while enjoying a drink or two at various locations.
The 90 minute Savannah Narrated Trolley Tour is one of the sightseeing tours & cruises that you will get a lot of fun and information from this tour that is appropriate for all ages.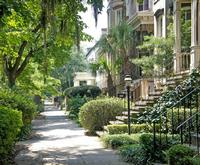 The Savannah Stroll is a sightseeing tour and cruise in Savannah, Georgia. You can bring a video camera and camera on the trip. The tour is for all ages and you can see all the historic places. This is a walking tour so wear comfortable shoes. You have a professional tour guide to answer any questions.
I took the sightseeing tour and cruise around Savannah, Georgia and while we walked around I learned about how this beautiful city was plunged into such a terribly bloody battle during the Civil War.
A must attend for sightseeing tours & cruises in Georgia is the Savannah Experience: Savannah Sightseeing Tour of the Historic and Victorian Districts that explores the 275 years worth of charm and history of the historic and picturesque Southern city.
For sightseeing tours & cruises values that cannot be beat, the Savannah Historic Overview Trolley Tour gives a behind the scenes look at Savannah's Historic District on an open-air trolley, including the Cathedral of St. John the Baptist.