YOUR PEACE OF MIND IS OUR TOP PRIORITY
Should you need to cancel at any time, you have up to 48 hours from your vacation start date to do so for a 100% future travel credit.
Savannah, GA Sightseeing Tours & Cruises
Savannah visitors looking to explore the city streets and hear the interesting details of its history are sure to enjoy the sightseeing options offered. And with a wide range of tours offered, variety is sure to be found.
Read More
Savannah Sightseeing Tours & Cruises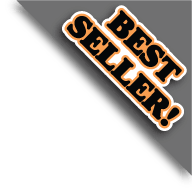 Enjoy time on the water of the gorgeous Savannah River aboard a beautiful paddle boat with one of these riverboat lunch or dinner cruise options.
Available 313 days between Jan 21 & Dec 31
<
Jan 24
N/A
Jan 25
N/A
Jan 26
N/A
Jan 27
N/A
Jan 28
N/A
Jan 31
N/A
Feb 01
N/A
Feb 05
1:00 PM
3:30 PM
7:00 PM
Feb 07
N/A
Feb 08
N/A
>
Experience the unique heritage, abundant culter, and stunning architecture of Savannah, Georgia, during the national renowned walking tour, the Savannah Stroll. This fully guided tour will take you everywhere from historic buildings to picturesque parks to famous monuments, learn about the tastiest places to eat and the best places to shop, and the culture of the city, both past and present. Expert tour guides weave tales and answer questions during the tours ninety-minute, one mile, adventure, which is perfect for all ages alike. Explore this mysterious and beautiful city today and learn first hand why Savannah Georgia is a southern gem.
Available 348 days between Now & Dec 31
There's no better way to take in Savannah's awe-inspiring Antebellum architecture than on a professional narrated trolley tour. With their distinctive orange and green designs, these Old Town Trolleys are super easy to spot all throughout the city's touristy districts. Just a few of the most famous sites this trolley tour sights include Forsyth Park, the City Market, Ellis Square, and the Cathedral of St. John. Expert trolley guides also bring guests by the macabre Madison Square, which is well known in the paranormal community for some pretty spooky sightings.
Available 349 days between Now & Dec 31
While on the Savannah Civil War Walking Tour you will notice that every inch of the walking tour is covered with Spanish moss with overgrown oaks. These tours can be personalized and designed around your personal interests. These tours are schedule and given to you and your group as a private walking tour. These walking tours are not given with strangers. This gives you the ability to personally design your own walking tour so that you and yours will be able to get the best experience possible. Here you have the potential of seeing the Forest Gump sites as well as the Midnight in the Garden of Good and Evil. You can discuss the impact of the Civil War on Savannah. Also be sure to enjoy the vast amounts of architectural genius that shows the amount of growth that the city has experienced since its birth.
Available 348 days between Jan 18 & Dec 31
If phantoms,ghost,goblins and shaded past are your thing then Savannah,Georgia is the place to be,join one of there haunted walking tours. Come explore the city while glimpsing into its unknown past full of the paranormal including areas of Garden City,Six Pence Pub and many other areas. Most important is adding to the city's haunted past by trying to capture your own ghost or unheard of voice by recording on your own gear. So, try and catch a glimpse of all Savannah,Georgia's dark past of things that bump in the night by booking a tour,grabbing your gear and seeing what's there to find.
Available 149 days between Jan 21 & Dec 31
<
Jan 24
N/A
Jan 25
N/A
Jan 26
N/A
Jan 27
N/A
Jan 31
N/A
Feb 01
N/A
Feb 02
N/A
Feb 03
N/A
Feb 07
N/A
Feb 08
N/A
Feb 09
N/A
>
Experience all the beauty and history that Savannah Georgia has to offer on the Gates and Gardens walking tour. This leisurely stroll will take guests through the Isaiah Davenport Garden, the garden at the Green-Meldrim House, and the Andrew Low Garden as part of twenty two major parks and squares that are included on this informative tour. See beautiful flowers and greenery and marvel at the iron gates that date back as far as the 1800s. With only about a mile of walking, the tour is the perfect tour for all visitors to enjoy and appreciate the historical and breathtaking town of Savannah. Book a tour today!
Available 348 days between Jan 18 & Dec 31
Savannah, Georgia is best known as one of the centers for Southern charm with its antebellum mansions, so why not experience this city's beauty and history firsthand, by taking a walk with the Historic Homes Walking Tour? During this 90 minute walking tour, appropriate for guests of all ages, guests will walk for about a mile and look at some of Savannah's most well known and regarded homes including the Juliette Gordon Low Home and the Green Meldrim House. In addition to being culturally significant, these landmark buildings will help elucidate to the modern visitor how this beautiful and historic city was initially designed.
Available 348 days between Now & Dec 31
This tour is for people who are interested in the history or unique experience of Savannah. The Savannah Walking Ghost Tour isn't for people afraid of exorcisms because it is part of the city's history. There are phantom apparitions and spooky occurrences that happened in this place. The Savannah Walking Ghost tour is intended for people of all ages. There is walking involved, it is about a mile total for walking during the tour. The guests will learn about what happened in this place, and may find themselves interested in traditions. The stories are available to be enjoyed, to be intrigued by one of the scariest cities in the United States. Pictures can be taken and EVP sessions are available.
Available 349 days between Now & Dec 31