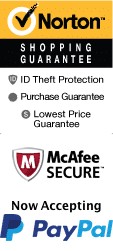 Civil War Walking Tour of Savannah
22 Habersham St Savannah, Georgia 31401
1-800-987-9852
Chat Now
Embark on a journey into the past with the Civil War Walking Tour of Savannah, GA. As you explore the charming streets of this historic southern city, you'll learn about the role that Savannah played in the Civil War and the fascinating stories that have been preserved throughout the years. This guided tour is the ideal way to experience the best of Savannah's Civil War history.
Your adventure begins in the heart of Savannah's historic district, where you'll meet your expert guide. From there, you'll embark on a leisurely walk through the city's most iconic landmarks, including the Davenport House, historic squares, and the Mercer-Williams House. Along the way, your guide will share intriguing details about the impact of the Civil War on the city.
This tour is perfect for those who love history and are curious about how this era shaped the city. You'll see evidence of Union occupation and hear about the devastation that ensued. You'll also learn about the brave men and women who struggled to keep Savannah alive during this turbulent time in history.
In addition to the history, you'll also be able to appreciate Savannah's stunning architecture, beautiful gardens, and charming streets. You'll get a sense of what life was like during the Civil War as you explore these historic sites.
The Civil War Walking Tour of Savannah is perfect for history buffs, families, and anyone who loves to explore new destinations. The tour lasts approximately two hours and covers about 1.5 miles of Savannah's historic district. Wear comfortable shoes and weather-appropriate clothing, as this is an outdoor walking tour.
Join us on this unforgettable journey to discover Savannah's rich Civil War history. You'll leave with a newfound appreciation for this wonderful city, its people, and the pivotal role it played during a defining time in American history. Book your tour today and take in the wonders of Savannah's past.
Book Now!