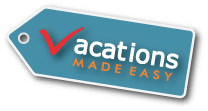 Orlando, FL Vacation Packages with Theme Park Admissions, Attraction & Show Tickets, and Lodging
Theme Parks
Take a trip to one of these beloved parks where a ticket fee gets you tons of adventure from rides, shows, thrills, and more!
Universal Studios
At Universal Studios, visitors of all ages are sure to have a blast exploring some of the most well-known pop culture icons in the world. From sipping Butterbeer in Hogsmeade to riding thrill rides based on superheroes, Universal is brimming with an array of things to do. Of course, the park is also home to rides, shows, and food areas which offer up mouthwatering treats and meals to fuel your fun.
Disney World
Perhaps the most famous and iconic theme park in the world, Disney World is Orlando's most beloved attraction, making it well worth the drive or trip to the Orlando International Airport! With your Disney World Ticket, you can explore several different parks including Magic Kingdom or Volcano Bay. Plus, Disney is also home to your favorite characters, allowing kiddos of all ages to visit with their Disney heroes from Peter Pan to Maleficent.
Sightseeing Tours
A sightseeing tour is a great way to explore a city and everything that makes it special. There are several different sightseeing adventures offered in Orlando, FL including manatee adventures, airboat tours, and bus tours.
Miami Sightseeing Tours
Just a short drive from Orlando is Miami, FL which is home to beautiful sand beaches and fun. Guests who don't want to worry about traffic can embark upon one of these great bus adventures which allow them to kick back and relax while enjoying the scenery. Once in Miami, you will be able to experience the city from Lincoln Avenue's shopping centre to the paradise that is South Beach.
Florida Manatee Snorkel & Swim Adventure Tour
This excursion is perfect for those who love animals and learning about the great outdoors. On tis adventure, guests will be able to enjoy a 12-hour guided adventure to see beautiful manatees in their natural habitat. The price of your ticket also includes breakfast and lunch as well as admission to the Homosassa State Wildlife Park. You will not have to worry about navigating traffic either as the trip includes hotel pick-up and roundtrip transportation.
Lodging
Obviously, the place where you lay your head and unwind every night is one of the most important aspects of your stay. There are plenty of great hotel options in the Orlando area from dazzling resort hotels in the central part of the city to downtown venues. These options allow guests to enjoy their stay to its fullest with the best amenities, location, and features that they know will make their getaway memorable.
Flamingo Resort Waterpark
If you want lodging that is as fun as it is comfortable, the Flamingo Resort Waterpark s a great choice for you. Here, visitors will be able to take advantage of a wide variety of amenities including free parking, an outdoor heated pool, rooms with microwaves and refrigerators,and an onsite restaurant with a delicious menu. For an excellent stay and friendly service, this is a great choice because it also includes access to a fun outdoor waterpark featuring slides and more!
Walt Disney World Swan Hotel at Walt Disney World
For those looking to stay close to the action at Disney World, the Swan Hotel is a great option. Conveniently located near the park, guests who visit this resort can relax and unwind in the utmost luxury. The hotel is located just minutes from the theme park's famous Epcot Centre and is also home to tons of restaurant options, five different swimming pools, high speed internet to stay connected while on vacation, and more!
Vacation Packages
A custom vacation package is the perfect way to enjoy the community of Orlando, FL. With these adventures, guests can choose the activities they want to do as well as the lodging option that will suit their getaway best. Whether you want a fun Disney vacation for the family or a more lowkey and romantic downtown stay, there is something for everyone.

Radisson Resort Orlando Celeb...
Days Inn Convention
Quality Inn & Suites Near The...