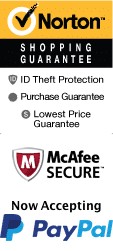 Pirate's Dinner Adventure Orlando
6400 Carrier Dr Orlando, FL 32819
1-866-267-5732
Chat Now
Welcome to an audacious adventure at the Pirates Dinner Adventure Orlando, an extravagant escapade filled with heart-pounding action, music, and pyrotechnics that will surely astound audiences of any age every single time. The Pirates Dinner Adventure Orlando brings an immersive pirate show complete with daring swashbuckling stunts, enchanting swordplay, awe-inspiring aerial performances, and a sumptuous feast fitting for a sea captain. This showpiece is more than a dinner and a show, it's an unforgettable experience where you can unleash your inner pirate and join in the maritime fun.

Prepare for a thrilling voyage on a replicated 18th-century Spanish galleon, anchored in an enormous, indoor lagoon. While on board, be captivated by the skillful acrobatic performances, sea shanties and a bountiful pirate's feast. This two-hour spectacle, with audiences spanning all ages, encapsulates an elaborate pirate show where everyone can let loose and cheer on their very own pirate mascot. While the stunningly executed performances unfold before your eyes, enjoy a delicious, three-course meal with a menu that offers options for everyone.

Set in the seafaring town during the time of the Spanish Main, expect to be drawn into a captivating story line filled with excitement. The monumental, fully-rigged ship becames the stage where our tale unfolds. Marvel as fearless pirates leap, tumble, and fight for their lives amidst a barrage of cannon fire and a tempest of laughter. While the pirates are busy navigating the rough seas of the interactive show, indulge in a feast and choose from a savory selection of sumptuous meals: roast chicken, pork tenderloin, garden salad, apple cobbler a la mode and more.

Known for its breathtaking acrobatics, astonishing stunts and engaging pirate-themed performances, Pirates Dinner Adventure Orlando has a long and storied history. The show was conceived and crafted by world-renowned designers and directors. Over the years, generations of families have returned to bask in the high-energy spectacle that seamlessly combines epic storytelling with a dash of romance and a hearty dash of humor. This lively dinner show continues to captify audiences from all over the world.

Embarking on the Pirates Dinner Adventure Orlando implies stepping into a world of excitement, laughter, fine dining, and unforgettable memories. From the unforgettable high-seas adventures, the jaw-dropping acrobatics, to the engaging storyline which places you right in the heart of the action, there's no doubt that Pirates Dinner Adventure Orlando offers an enthralling experience one won't easily forget. On top of that, the delectable meals served, the comfortable ambiance of the theatre, and the friendly staff only go on to enhance the overall experience. Embrace your spirit of adventure, gather your crew, and prepare to set sail for a night of revelry and joy at Pirates Dinner Adventure Orlando. An immersive adventure in Orlando awaits – a swashbuckling good time for the entire family!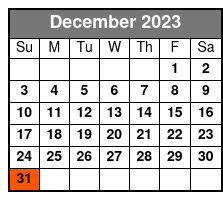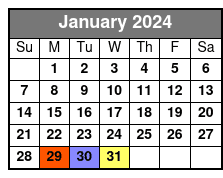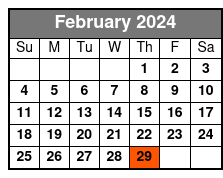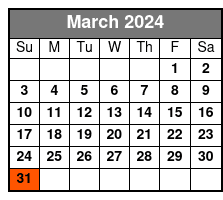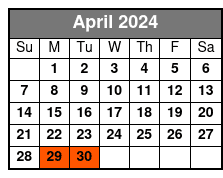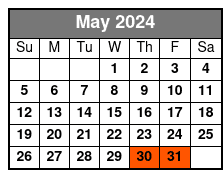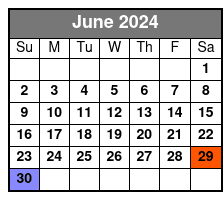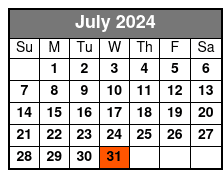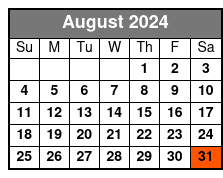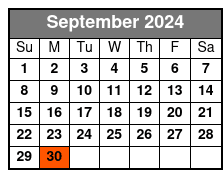 Reviews

Carol Harrison
Irwinton, GA
✓
Verified Traveler

Marlene Maloney
Palm Coast, FL
✓
Verified Traveler
"The actors were wonderful"
My 4 year old grandson loved the show and so did we. The actors were wonderful and seemed to be having a great time, too. The wait staff worked really hard and did a good job serving all these people.

Ted Nichols
Royston, GA
✓
Verified Traveler

Carl Milligan
Ft Worth Tx
✓
Verified Traveler
"a truly unique experience."
My wife and i saw the show on 06-04-06. We enjoyed the show very much. I recommend you get there at least an hour early, as we did. The snacks and meal were fine and the show was very good. Not just for kids. A must see. A truly unique experience. We will go again next year.
Frequently Asked Questions for Pirate's Dinner Adventure Orlando:
What is included in the admission price for Pirate's Dinner Adventure Orlando?

The price includes dinner and the show!

Approximately how long is the Pirate's Dinner Adventure Orlando?

The show is 2-3 hours.

In what theater is the show held?

Pirate's Town Dinner Theater Complex - 6400 Carrier Drive, Orlando, FL 32819.

Do you have a gift shop?

Yes, there is a large gift shop

Is there a pre show?

Yes! It starts one hour before showtime.

Is the theater wheelchair accessible?

Yes.

What type of parking do you have?

Parking is free at the theater.
Book Now!